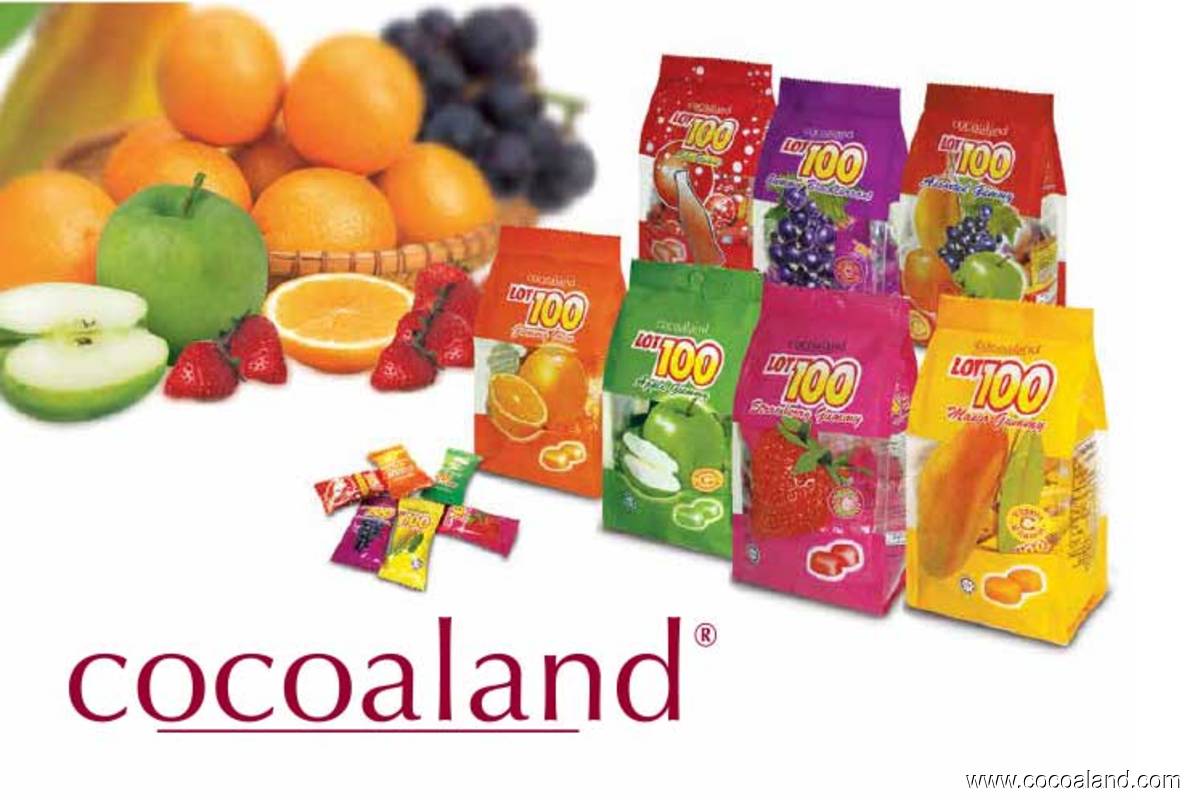 KUALA LUMPUR (June 2): Trading in the shares of snack and candy maker Cocoaland Holdings Bhd and its second largest shareholder Fraser & Neave Holdings Bhd (F&N) will be suspended on Friday (June 3) pending an announcement.
Both companies had requested the suspension, Bursa Malaysia said on Thursday (June 2).
F&N owns a 28% stake in Cocoaland, second largest after the 41% shareholdings of Leverage Success Sdn Bhd, which is jointly-controlled by the Liew and Lau family members, including Cocoaland executive directors Liew Fook Meng, Lau Kee Von and Lau Pak Lam, as well as key senior management members Liew Yoon Kee, Lew Foo Chay and Lau Kwai Choon.
The Edge had reported in January that Cocoaland is a takeover target of a European private equity firm and an Asian buyout firm.
It was also reported that it is an open secret that the co-founding brothers of Cocoaland intend to let go of their family-owned business at the right price.
Year to date, shares of Cocoaland have gone up by 23% while F&N declined 17% since the beginning of the year.
A check on AbsolutelyStocks shows that Cocoaland is currently trading at a historical price-earnings ratio (PER) of 25.5 times and price-book value (P/BV) ratio of 2.29 times. For comparison, smaller peer Apollo Food Holdings Bhd is trading at a PER of 25.89 times and P/BV of 1.4 times, while Oriental Food Industries Holdings Bhd is at a PER of 11.91 times and P/BV of 1.1 times.
For the financial year ended Dec 31, 2021 (FY2021), Cocoaland's net profit grew 7.1% on-year to RM21.86 million, despite revenue falling by 2.7% to RM210.3 million. The group's net profit for the first quarter ended March 31, 2022 grew 85% on-year to RM10.55 million, on the back of 21% growth in revenue to RM65.74 million.
Cocoaland attributed the earnings improvement in the first quarter to stronger demand for gummies in Malaysia and higher snack demand from Saudi Arabia. Cocoaland's flagship products are Lot100 Fruity Gummy, chocolate pie, cookies and wafer. It also sells snacks, beverages, jelly and pudding.
Cocoaland's net asset per share stood at 57 sen as at March 31, 2022, compared with 54 sen at end-2021.
Cocoaland's share price closed 4 sen or 3.3% higher at RM1.28 while F&N ended the session 38 sen or 1.9% higher at RM20.