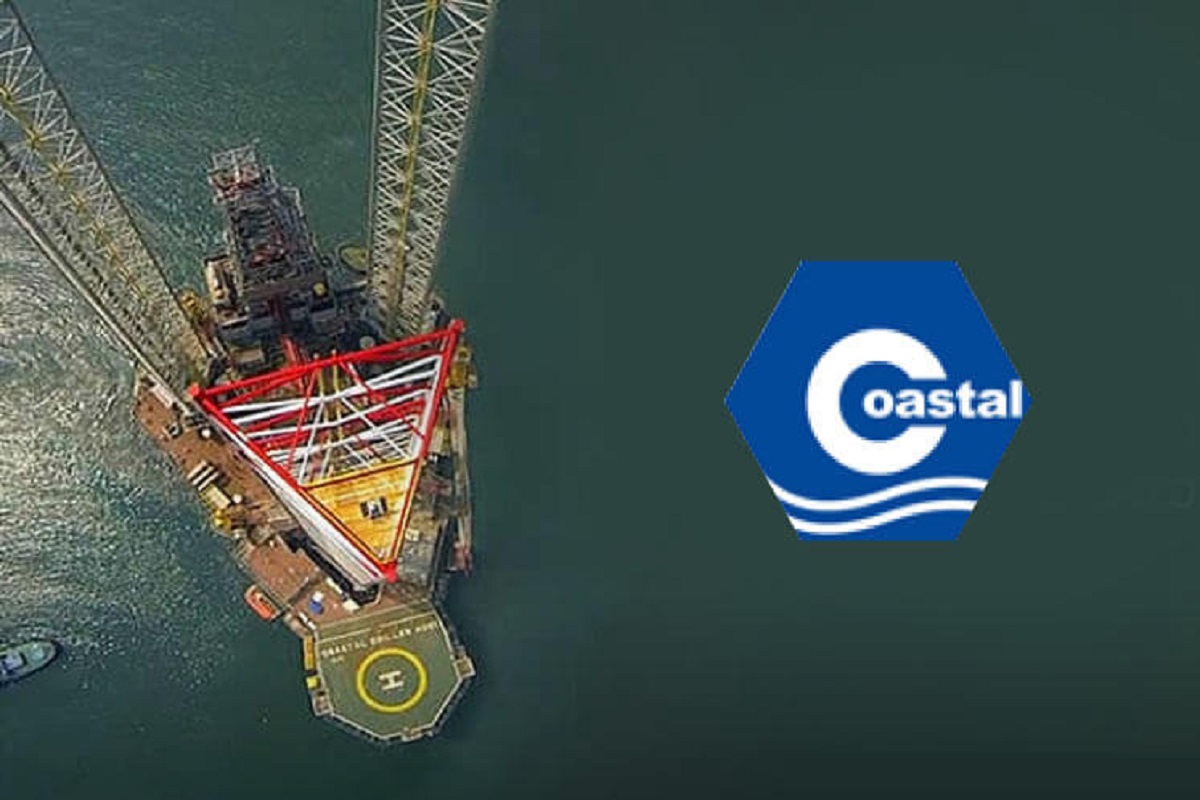 KUALA LUMPUR (Feb 2): Coastal Contracts Bhd is venturing into the chartering of liftboats — self-propelled, multifunctional, self-elevating platform-based vessels with large open decks to support various offshore maintenance and construction works — via the acquisition of a Singaporean firm.
According to a Bursa Malaysia filing, Coastal Contracts' unit Coastal Drilling Pte Ltd (CDPL) and its strategic business partner JUB Pacific Pte Ltd have acquired stakes of 80% and 20% respectively in Elite Point Pte Ltd (EPPL) for S$8,000 (RM24,318.31) and S$2,000.
"Upon the completion of the Acquisition by CDPL and JUB, EPPL shall increase its issued and paid-up capital by US$1 million, of which US$800,000 (RM3.24 million) will be subscribed by CDPL and the remaining US$200,000 will be subscribed by JUB. The eventual shareholdings of the parties in EPPL shall remain at 80% and 20% respectively," it said.
In a separate statement, Coastal Contracts said EPPL will be acquiring a liftboat named Teras Conquest 7 (TC7), which was built in 2015 at a "renowned yard in Southeast Asia".
"TC7 was engaged in well servicing and production enhancement related activities since its first operation in the Middle East. For the first five years since operations, TC7 has been consistently operating at a high utilisation rate. The
vessel is multi-capable for various projects such as offshore construction services, field maintenance services, equipment installation services and accommodation services in the oil and gas (O&G) industry.
"TC7, with its robust safety track records, has called on more than 200 worksites and 120 different platforms across one of the biggest oilfields in the world near Saudi Arabia. TC7 had just completed its first dry-docking and special periodical survey, and is gearing up in preparation to continue with the current charter project. TC7 is expected to commence its charter immediately upon completion of the acquisition, serving one of the famous national oil companies in the Middle East. This extended charter has a remaining contract tenure of approximately 20 months, with a contract value of approximately RM67.3 million," it said.
Coastal Contracts said the new venture will enable it to pursue further business expansion and growth in the O&G upstream sector, besides venturing into renewable energy.
"Apart from its service capabilities related to the offshore O&G industry activities, liftboats are also an alternative solution in the support of offshore wind farm installation and maintenance works. Governments and energy companies across the globe, especially in Asia-Pacific, are looking into the huge business and investment opportunities in the offshore wind sector. With strong year-on-year (y-o-y) growth prospects expected for the years to come, offshore wind farms are one of the world's fastest-growing energy sources which has the opportunity to replace traditional energy sources," it said.
According to the group, the acquisition of EPPL will boost its sustainable and recurring income streams from the first quarter of this year.
In the statement, Coastal Contracts executive chairman Ng Chin Heng said the venture will strengthen the order book of its chartering division.
"We believe that there are great future growth prospects for the wind farm renewable energy sector as liftboats are the most preferred and cost effective options for installation and maintenance of offshore wind farms, which shall continue to be a big part of the world's renewable energy transition.
"With our current strong balance sheet, we are looking forward to capitalise on more acquisition opportunities with quicker paybacks; we believe that the value of some offshore assets has emerged," he said.
Trading of Coastal Contracts shares were halted from 9am to 10am today, it said in a separate announcement. The stock last closed at 68 sen, giving it a valuation of RM356.26 million.