This article first appeared in The Edge Financial Daily, on January 26, 2018.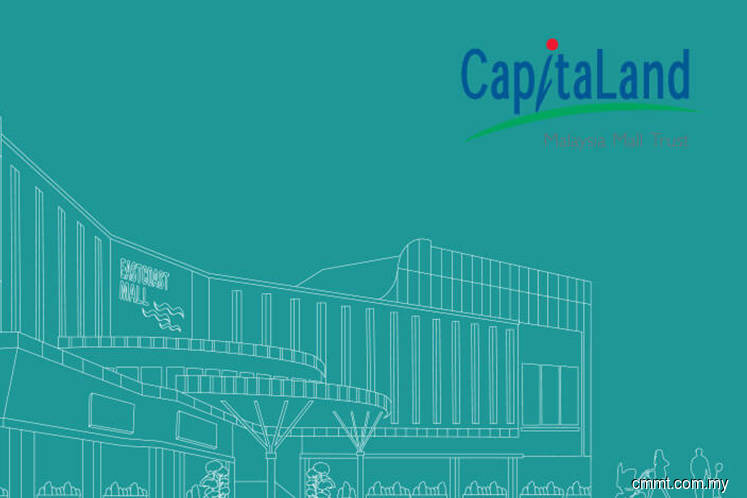 CapitaLand Malaysia Mall Trust
(Jan 25, RM1.37)
Maintain hold with a target price (TP) of RM1.50: CapitaLand Malaysia Mall Trust's (CMMT) financial year 2017 (FY17) distributable income came in at RM163.4 million (-2.4% year-on-year [y-o-y]), which is in line with our and consensus expectations. The decline in net property income (NPI) was mainly due to the negative rental reversion from Sungei Wang Plaza as well as lower rental rates and occupancy from The Mines and Tropicana City Property. A distribution per unit (DPU) of 4.08 sen was declared, taking full-year DPU to 8.22 sen, which implies full payout.
The fourth quarter 2017 (4Q17) portfolio NPI declined 4.7% y-o-y to RM57.6 million mainly due to the drag from Sungei Wang Plaza (+0.6% without it). Organic growth came mainly from Gurney Plaza which registered a 4.3% y-o-y growth in NPI due to positive rental reversions amid a stable occupancy rate of 99.4% (99.0% in 3Q17). Sungei Wang Plaza continued to struggle in 4Q17, with NPI dropping 52.4% y-o-y as a result of the closure of BB Plaza. However, occupancy remained stable at 90.1% as management has revised rentals down by about 16.9% to keep tenants. Excluding Sungei Wang Plaza, rental reversions for the portfolio were flat.
There are 45.8% of overall leases by net lettable area (NLA) expiring in FY18. However, lease expiries from Sungei Wang Plaza are mitigated at 9.1% of overall leases by NLA. We are positive about the upcoming reversions as a sizeable portion of the remaining expiries comes from Gurney Plaza and the East Coast Mall, with 9.3%/3.6% of overall leases by NLA respectively. We understand that the two registered positive reversions of 2% and 3%, respectively, in 4QFY17. However, we are wary of the lease expiry coming from The Mines with 14.1% of overall lease by NLA as it registered negative reversions of 7.2% in 4QFY17.
Over the medium term, Tropicana City Property still presents CMMT with a good growth avenue. The property's current occupancy of 91.6% has room to rise, while rental rates of about RM6 per square feet (psf) per month have upside potential in view of impending asset-enhancement initiatives. CMMT's portfolio shopper traffic declined slightly by about 1.9% y-o-y in 4QFY17. This was attributable to the enhancement initiatives carried out and tenant-mix improvements for Gurney Plaza, Tropicana City Property, East Coast Mall and The Mines. Management has completed its major asset enhancement works at Tropicana City Mall, East Coast Mall and Sungei Wang Plaza.
Furthermore, management plans to do a major asset enhancement on Sungei Wang Plaza with an estimated cost of RM55 million. They target to complete this enhancement by the first half of 2019. We believe this will contribute positively to overall rental reversion in FY18/FY19.
Our discount divided model-derived TP is maintained at RM1.50, with 7.3% cost of equity and 1.5% terminal growth.
Key risks includes weak consumer sentiment. The soft retail spending outlook may impact CMMT, as it is largely retail-focused. Tenants' capacity to absorb rental increases may be affected by their lower sales, and this would negatively impact CMMT as it also derives 3% to 4% of its top line from turnover rent. — AllianceDBS Research, Jan 25