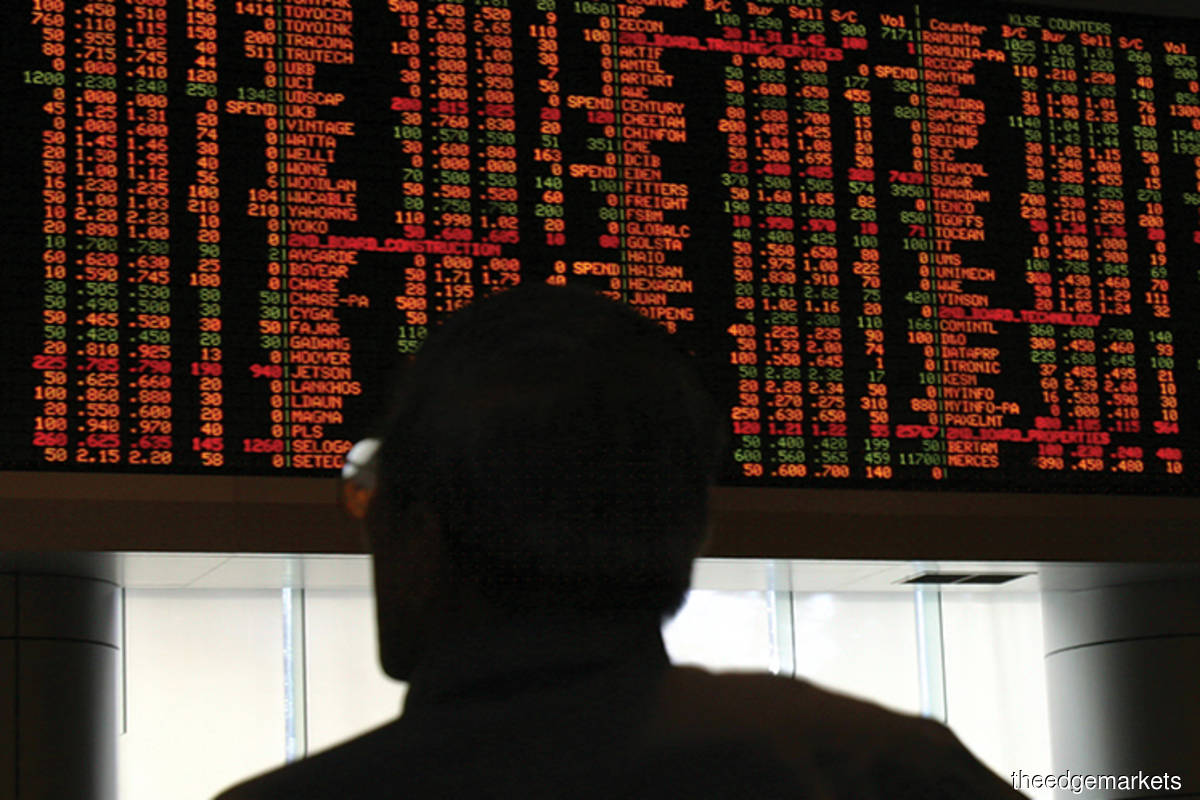 KUALA LUMPUR (Dec 3): The impact of the conditional movement control order (CMCO) is likely to result in some weakness in corporate results for the fourth quarter of 2020 (4Q20), compared to 3Q20.
In a strategy note today, Hong Leong Investment Bank (HLIB) Research said that while there is likely to be sequential weakness in 4Q20, earnings would still be better than those seen in 2Q20 during the height of the MCO.
The research house revised its 2020 and 2021 FBM KLCI earnings growth targets to -17.9% and 20.4% respectively from -19% and 18.5%.
It maintained its end-2021 KLCI target at 1,690 points and its end-2020 target at 1,620 points.
The research house noted that core earnings for its coverage universe recovered 126.4% in 3Q20, from 2Q20, as the immediate preceding quarter provided a low base given the impact of the MCO. Still, compared to 3Q19, earnings were down by 4.6%, while cumulative first nine-month (9M20) earnings declined by 32.3% from 9M19.
HLIB noted that among the 109 stocks under its coverage (excluding Gamuda Bhd, which had been placed under 'restrictions'), 40 (37%) were within expectations as far as their 3Q20 results were concerned, followed by 38 (35%) above expectations and 31 (28%) below expectations.
"When stacking the results against the consensus estimate, 30% was in line (below ours), 36% above (similar to ours) and 35% below (more than ours)," it stated.
HLIB highlighted that the proportion of disappointments declined from 35% in 2Q20 due to the more realistic lower expectations imputed, with a better gauge of the MCO's impact on earnings.
Furthermore, positive results surprises rose from 24% in 2Q20 on a stronger-than-expected recovery after the MCO.
The ratio of the percentage of results above expectations to the percentage of results below expectations increased to 1.23 times in 3Q20, from 0.68 times in 2Q20, the first time the ratio exceeded one times in the past five years.
Looking at the disappointments, HLIB said 71% of them were due to a revenue shortfall as a result of a slow post-MCO recovery and Covid-19's impact on demand, while 16% were due to costs (as a result of additional health and safety costs incurred) and 13% were due to a combination of the two.
The research house said the most prominent disappointments stemmed from the construction and healthcare sectors.
It said the construction sector saw suboptimal work levels due to Covid-19 standard operating procedures (SOPs), while the healthcare sector saw a slower-than-expected post-MCO return in patient flows as well as higher health and safety costs.
"The positive sector surprises were from furniture (strong US home sales and the work-from-home culture), media (adex recovery), plantations (higher crude palm oil prices in 3Q20, +21.4% quarter-on-quarter), gloves (higher-than-projected average selling prices) and, to a lesser extent, O&G (oil and gas)," HLIB remarked.
The research house was optimistic about a vaccine-driven recovery in 2021, given that Malaysia had secured a vaccine supply for 29.5% of its population over the next year.
That said, it viewed the path to recovery to be a gradual one given that high-income nations had already booked a large chunk of vaccine supply, and there would be a holdback in demand as people may take a wait-and-see approach before getting the vaccine.
"As such, we take a more balanced approach in our top picks with a combination of plays involving [the themes of] recovery (Tenaga Nasional Bhd , AMMB Holdings Bhd, MBM Resources Bhd, Media Prima Bhd and Focus Point Holdings Bhd), volatility (Bursa Malaysia Bhd), the defensives (Telekom Malaysia Bhd and MRCB-Quill REIT), value (IJM Corp Bhd, Sunway Bhd and Bumi Armada Bhd) and sold-down pandemic beneficiaries (Top Glove Corp Bhd)," it said.