This article first appeared in The Edge Malaysia Weekly, on October 19, 2020 - October 25, 2020.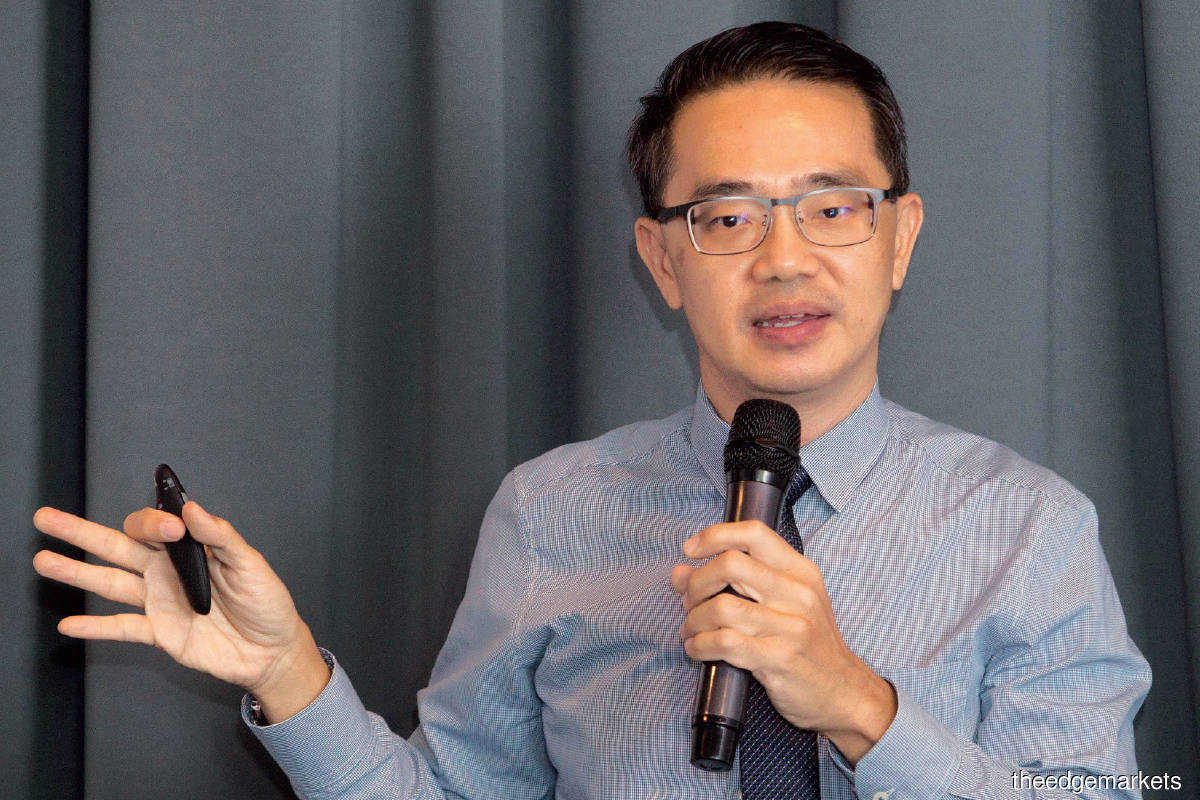 JAY runs a store in one of the popular malls in the Klang Valley. She has noticed fewer cars in the parking lot and a decline in footfall at her store after Sunway Pyramid reported its first Covid-19 case on Sept 26. As more shopping malls started to report such cases, patronage at the mall she is located in also began to suffer.
The decision to place Selangor, Kuala Lumpur and Putrajaya under a second round of Conditional Movement Control Order (CMCO 2.0) from Oct 14 to 27 did not help matters. Now, Jay wonders how long it will take before shoppers return to the mall.
"When retailers were allowed to reopen on May 4 [the first CMCO], it took about three weeks to reach 75% of the revenue we made prior to the partial lockdown on March 18. September was the best month yet for me and many other retailers, but sales started to drop from the beginning of October," she laments.
Although retailers can remain open from 10am to 10pm, Jay has decided to operate on shorter hours as it will help her save on wages. On the first day of CMCO 2.0, two people walked into her store and on the second day, there were four. She shudders to think how long a recovery will take if the CMCO is extended for another two weeks.
How severe will the blow be to retailers?
In calculating the potential losses likely to be suffered by retailers, based on a request by The Edge,
Retail Group Malaysia (RGM) managing director Tan Hai Hsin expects the two-week CMCO 2.0 to cause retailers to lose a whopping RM3.4 billion in sales. The number is expected to be far worse should the CMCO be extended and if we include Sabah, which has also been placed under a two-week CMCO, he says.
The Klang Valley accounts for about 60% of the total retail sales in Malaysia while Sabah constitutes about 4%.
"Due to the various restrictions during this CMCO 2.0 period [such as no children outside, shorter operating hours, entertainment and recreational outlets to be closed and dine-ins not encouraged], we can expect the business of these non-essential retailers to decline by at least 50%. Thus, the loss of retail sales could be as much as RM3.4 billion," Tan tells The Edge.
"In the event non-essential retailers are not allowed to operate during this CMCO 2.0 period, the loss of retail sales would be even higher at RM6.8 billion."
He explains that non-essential retailers refer to all retailers except grocery stores, pharmacies, stalls and markets, mail order houses, direct selling companies and online retailers.
For clarity, examples of non-essential retailers are those that sell fashion, fashion accessories, personal care products and cosmetics, toys, gifts, second-hand goods and books. But they exclude retailers in the services sector such as entertainment operators (cinema, arcade, karaoke), recreational operators (theme parks, rock climbing), hair and beauty salons, medical and dental clinics and educational institutions.
RGM — which periodically tabulates retail sales growth on behalf of the Malaysia Association of Retailers — is keeping its retail growth forecast for the year at a contraction of 9.3%, representing RM97.5 billion in value, for now.
Based on the latest development, however, it is likely that retail sales contraction will now be in the double digits, says Tan. The official results of the tabulation will be made later this month or in early November.
He cites Langkawi's retail market, which was badly affected when the Kota Setar district in Kedah came under partial lockdown from Sept 11 to 25. During the period, about half of the retail and food and beverage outlets were shut. The northern state's contribution to the total retail sales in Malaysia is 2%.
"The fear is that the next lockdown may be in Penang and Johor. Both states are important contributors to retail sales," Tan points out. Penang and Johor account for about 5.6% and 6.1% of total retail sales respectively.
Although the government says most businesses can carry on as usual, factors such as no interstate travel and not more than two persons in a car will have an impact on retailers.
According to Tan, in expectation of poorer sales during CMCO 2.0, some retailers have already opted to shut their stores. This is because they will need to continue paying salaries, electricity bills, rent and additional costs for sanitisation despite a lower footfall.
Impact from tourist spending
Prior to the Covid-19 pandemic, tourism shopping — by both locals and foreigners — accounted for about 12% of total retail spending in Malaysia. However, the number of foreign tourist arrivals has been zero since the country shut its borders in March.
Tan notes that once cross-border travel was allowed during RMCO, domestic tourism helped to boost sales. However, the recent border closures in Sabah and the Klang Valley are expected to severely impact tourist attractions and tourist-oriented retail facilities.
"Take Sabah, which depends on tourism to drive its economy. With no foreign tourist arrivals since March, the retail market there has been badly affected. Tourists will also stop travelling to Sarawak as the state requires a 14-day quarantine upon arrival," he says.
In the Klang Valley, theme parks and tourist attractions are now closed. Since the residents there will not be allowed to travel to other districts, places such as Chinatown, Little India and Sekinchan in Selangor will be badly affected as well.
Tan estimates that the contribution of tourism shopping to the total retail industry will shrink to 3% to 4% this year. On retailers shutting permanently, he expects 15% of the total retail supply or at least 51,000 stores to close due to the pandemic.
"Based on the current economic and market environment, closures should peak in January 2021. This second CMCO in several states of Malaysia may speed up the closures," says Tan.
On a positive note, he says this time around, Malaysian consumers and retailers are more aware and better prepared after the previous lockdown. "We expect Malaysian consumers to return to their usual shopping trips one week after the CMCO 2.0 is lifted."
Meanwhile, Tan says the lesson for retailers after experiencing the lockdowns is that retailing has to be omni-channel. "Traditional retailers cannot rely solely on physical stores to grow. They need to provide multiple channels to reach out to the modern consumer."
As for consumer behaviour, he voices his surprise and dismay that consumers were still rushing and panic purchasing last week. "Already, the panic buying during the first week of the MCO in March proved to be unnecessary as we had enough food supply to meet the demand."