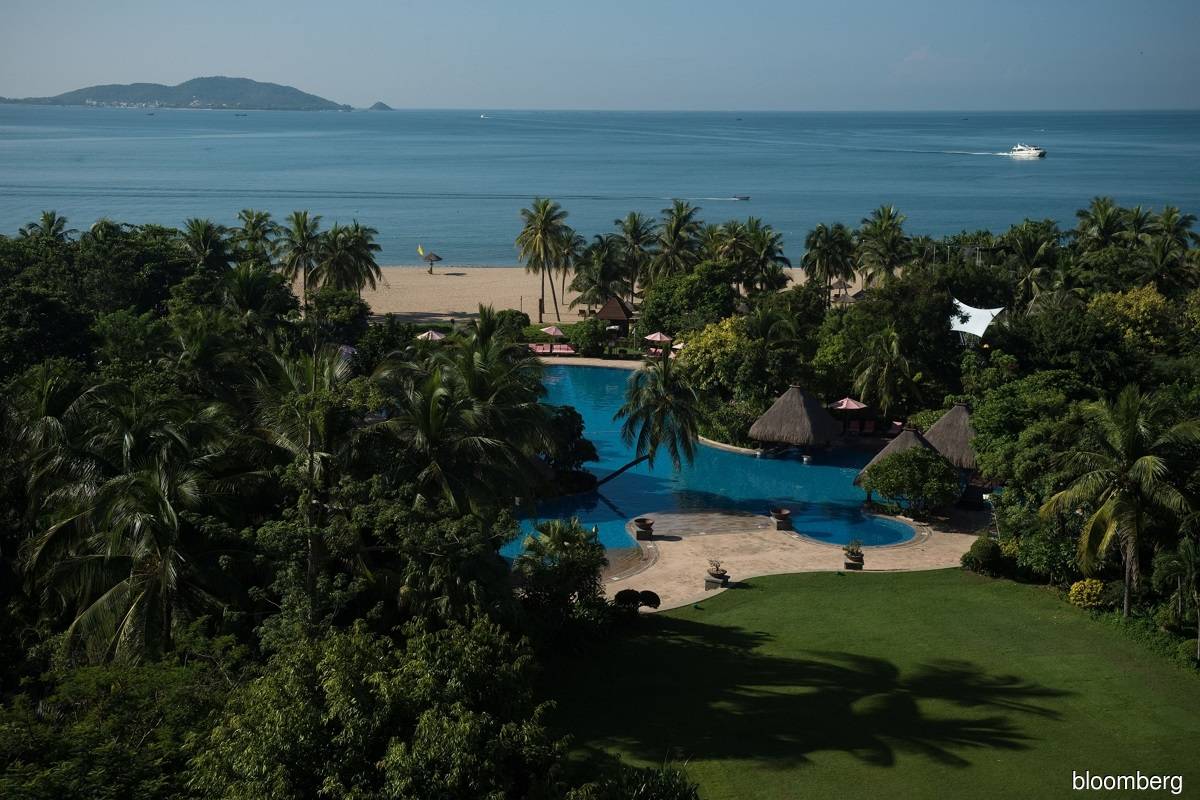 HONG KONG/NEW YORK (Nov 14): Fosun International Ltd is considering strategic options for French luxury resort chain Club Med SAS as the Chinese conglomerate explores ways to cut debt, people with knowledge of the matter said.
The Shanghai-based group has been informally fielding interest from potential buyers of Club Med, the people said, asking not to be identified because the information is private. It could seek to value the business at around US$1.5 billion (RM6.89 billion) in any transaction, according to the people.
Fosun, backed by billionaire Guo Guangchang, owns Club Med through its listed leisure arm Fosun Tourism Group. Shares of Fosun Tourism have fallen 19% in Hong Kong trading this year, giving it a market value of about HK$10.5 billion (RM6.16 billion). 
Club Med is among a number of assets being reviewed by Fosun, and there is no certainty it will decide to proceed with any transaction, the people said. It is unlikely to do a deal unless it can achieve a good price, the people said. A representative for Fosun said the group has "no plans" to sell Club Med.
Club Med is known for its all-inclusive results offering a range of leisure activities from fine dining and massages to yoga, scuba diving, and baby gym classes. It operates nearly 80 resorts globally in destinations including the French Alps and the Maldives, according to its website.
A consortium led by Fosun bought Paris-based Club Med in a 2015 deal valued at about €939 million (RM4.46 billion), beating out Italian investor Andrea Bonomi in a bidding war that lasted for more than a year.
The group subsequently expanded Club Med's business in China. It then folded the business and other assets like travel agency Thomas Cook into Fosun Tourism. The Hong Kong-listed unit also owns other assets including the Atlantis Sanya tourism project on China's tropical Hainan island.
Fosun, which also owns French fashion house Lanvin, told analysts in October that it is targeting to sell as much as US$11 billion of assets within the next 12 months. It recently agreed to sell a stake in the parent company of Nanjing Iron & Steel Co for 15 billion yuan (RM9.76 billion) as well as a HK$4.4 billion disposal of its holdings in Zhaojin Mining Industry Co.
The Chinese group has told advisers that its domestic food and beverage business is available for potential investors, Bloomberg News reported on Monday. It is weighing strategic options for British baby stroller brand Silver Cross as well as its investment in electric vehicle battery maker JEVE, according to people with knowledge of the matter.
Fosun has separately been exploring a potential transaction involving the Bund Finance Center commercial property in Shanghai, the people said.
Moody's Investors Service last month downgraded Fosun a step further into junk territory, citing weak liquidity at the holding-company level it said was insufficient to cover debt maturing over the next 12 months. Moody's latest ratings were unsolicited, and Fosun has said it has terminated business cooperation with the credit assessor and stopped providing Moody's relevant information.