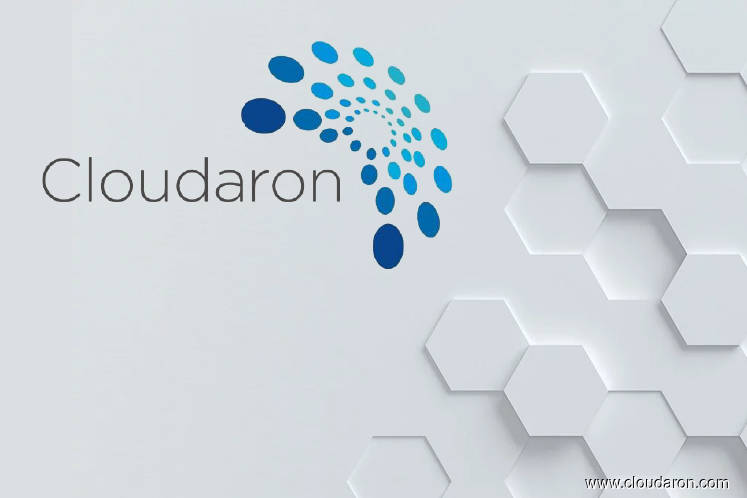 KUALA LUMPUR (Sept 19): Information technology solution provider Cloudaron Group Bhd is set to become the first company to be listed on the LEAP Market of Bursa Malaysia.
The Singapore-based firm, which is tentatively scheduled to be listed on Oct 3, is raising RM5.5 million from the exercise to be used for working capital and expansion of business to Indonesia and the Philippines.
"We intend to utilise approximately RM2.4 million of the proceeds to set up either a branch or a representative office in Indonesia and the Philippines," the firm said in its information memorandum filed with Bursa Malaysia today.
Cloudaron said it is issuing 50 million shares, equivalent to 6.4% of its enlarged share capital, to selected investors at an issue price of 11 sen per share, which is pegged at a price-earnings ratio of 16 times.
Upon listing, Cloudaron said it is expected to have a market capitalisation of RM85.28 million.
Employing over 40 staff, Cloudaron is controlled by its managing director and chief executive officer Ong Chang Jeh, who owns a 34.3% stake, and chairman Datuk Larry Gan Nyap Liou, who holds an 8.1% stake.
For the financial year ended March 31, 2017, Cloudaron posted a net profit of S$1.72 million, on revenue of S$22.97 million. Its cash balance stood at S$1.6 million versus net debt of S$968,231.
Due to its multimedia super-corridor (MSC) status, which was conferred in 2013, Cloudaron is enjoying a tax exemption benefit for five years until Oct 3, 2018, which is renewable — subject to regulatory approval — for another five years.
Going forward, Cloudaron said it plans to pay an annual dividend that is based on a ratio of up to 20% of its future net profits.
Currently, Cloudaron's operations in Singapore generates 81% of the total revenue, followed by Indonesia (12.6%), Malaysia (6.3%), while both the Philippines and Thailand contributed the remaining 0.1%
As at end-June, Cloudaron's orderbook stood at S$4.1 million, equivalent to RM12.6 million, which will provide earnings visibility for the next one year.
Cloudaron specialises in providing holistic cloud solutions and integration services for business enterprises. Some of its key customers are Bank of Singapore Ltd, Fulcrum Asia Pte Ltd and RHB Bank Bhd.