This article first appeared in The Edge Malaysia Weekly, on March 15, 2021 - March 21, 2021.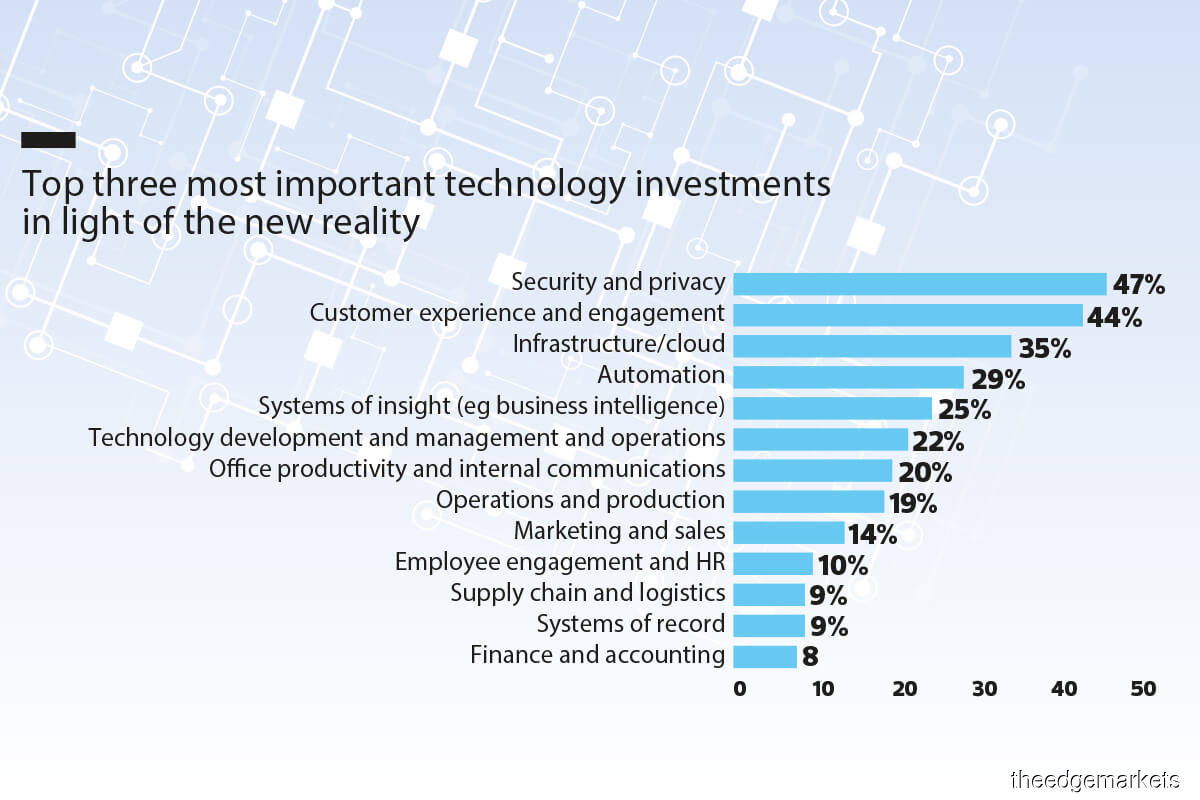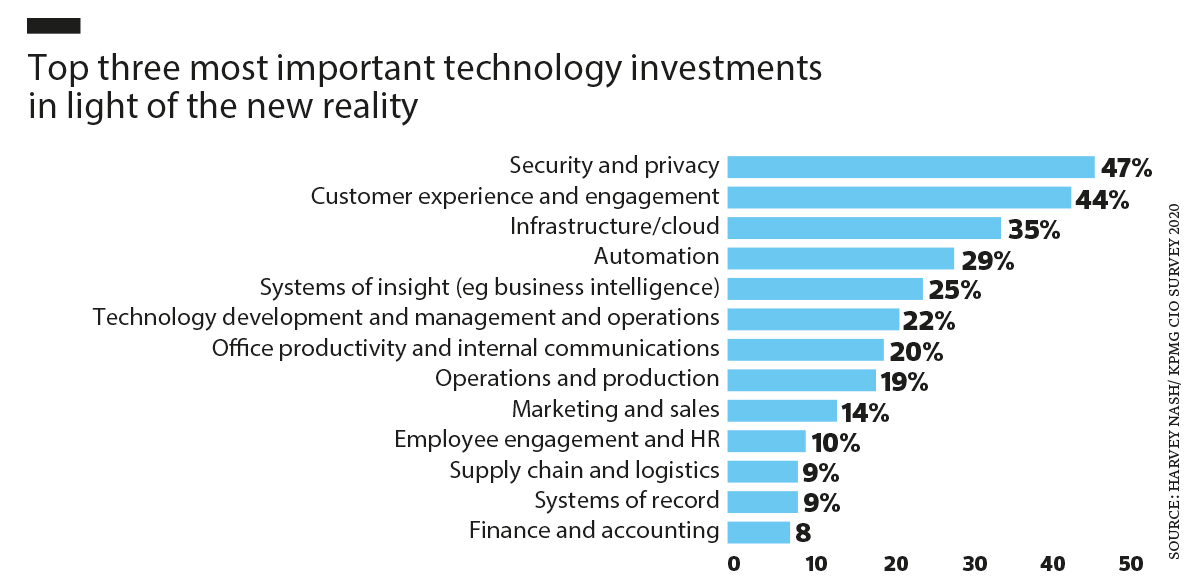 The global lockdown has made cloud technology imperative for business continuity. Of all the disruptive technologies, cloud has the biggest impact because of its adaptability, accessibility, scalability, resilience and cost.
Recognising this, the government plans to lead the growth of the cloud industry by adopting a cloud-first strategy in the public sector and appointing cloud service providers (CSPs) and managed service providers (MSPs) to build Malaysia's capabilities in the segment.
While plans for cloud implementation have been in the works for several years, greater adoption of the technology is the focus of the Malaysia Digital Economy blueprint. The objective is to bring about a pivotal transition to achieve the country's goal of becoming a regional leader in the digital economy.
This national objective offers a chance for a significant portion of local businesses, still relying on legacy technologies, to start investing in disruptive technologies, say experts.
There was a marked increase in the adoption of cloud services during the pandemic, spotlighting the critical need to strategically prepare for cloud adoption.
"With continued lockdowns and restricted movements around the world, many businesses have integrated cloud-based solutions to foster remote working environments, continue reaching their customers online and protect their data," says Alvin Gan, head of technology consulting at KPMG Malaysia.
Under the blueprint in the MyDIGITAL initiative, four CSPs — Microsoft, Google, Amazon and Telekom Malaysia — have been given conditional approval to build and manage hyperscale data centres and cloud services in Malaysia.
Additionally, the government has proposed the appointment of three local information and communications technology (ICT) companies as MSPs. The MSPs will work with the CSPs to manage cloud services for the public sector. The three MSPs are Enfrasys Solution Sdn Bhd, Prestariang Systems Sdn Bhd and Cloud Connect Sdn Bhd.
With the digital infrastructure in place, the government hopes to move 80% of its services to the cloud by 2022 and in turn incentivise the private sector, especially small and medium enterprises (SMEs), to transition to the cloud.
As SMEs are the backbone of the local economy — comprising 98.5% of all business establishments in Malaysia — they should start investing in disruptive technologies such as big data analytics, Internet of Things (IoT) and cloud computing to avoid being left behind, says Geoff Soon, managing director, South Asia at Snowflake.
Although Malaysian SMEs are receptive to using digital technologies to enhance their business in general, they are still not availing themselves of digitalisation enablers such as cloud computing, IoT and data analytics, according to a white paper by SME Corp Malaysia and Huawei Technologies (M) Sdn Bhd.
The white paper, "Accelerating Malaysian Digital SMEs: Escaping the Computerisation Trap", notes that while 44% of SMEs are using cloud computing, most of them have not adopted cloud software as a service (SaaS) to drive software process improvements. Instead, they are only using cloud storage services such as Dropbox to store personal documents, pictures and videos.
With the MyDIGITAL road map, SMEs will inevitably benefit from the many changes taking place with regard to cloud adoption, says Gan.
"The Covid-19 pandemic, in its own unique way, accelerated this change. From our observation, those that tend to be left behind are the ones that do not see the urgency to change and adapt.
"Many SMEs were toying with the idea of transforming digitally before the onset of the pandemic, but they decided not to pull the trigger. However, those that did (transform) were in an arguably better position to mitigate the challenges wrought by Covid-19," he says.
Gan reasons that SMEs generally benefit from not having to deal with legacy issues, unlike established organisations, when embarking on digital transformation.
"In my work, it is often legacy systems that may not be fully equipped to be cloud-enabled. Even if it could be done, the cost is likely to balloon," he adds.
But this transition need not require large investments, says K Raman, managing director of Microsoft Malaysia.
"Foundationally, there are cloud-based solutions available, such as Microsoft Azure with a pay-per-use model, as well as SaaS solutions like Microsoft 365 with a subscription model. These solutions require lower investment costs but deliver high impact."
Cloud computing is a big shift from the traditional way businesses think about IT resources, he points out.
"The first immediate benefit in having a holistic journey to the cloud is cost effectiveness. Cloud computing eliminates the capital expense of buying hardware and software. In addition to the cost savings, implementing a holistic cloud journey helps to eliminate data silos.
"It brings together enterprise-wide data to create a comprehensive single source of truth across the business. For organisations today, data is the new currency. It is the key building block towards becoming a data-driven organisation."
Cloud adoption has also increased as concerns about data security have significantly subsided, as both the underlying technology and market understanding have matured over the years, says Soon.
In fact, many organisations are realising that public clouds can provide a higher level of security than on-premise infrastructure when organisations adopt best practices, he notes.
"In addition, major data storage challenges are taken care of by cloud providers. Cloud technology helps with business productivity, enables remote working and helps organisations save costs with a flexible consumption model without having to rely solely on physical data centres, physical infrastructure or storage models. It eliminates the need for businesses to purchase, develop and operate infrastructure and applications, which typically require significant upfront investments.
"By adopting and leveraging cloud services and capabilities, organisations acquire added flexibility and convenience. Cloud services are available on-demand, allowing organisations to connect and process data from multiple discrete sources seamlessly.
"Cloud services also allow organisations to scale up or down rapidly, with an elasticity that means that they can immediately provide or release data according to what is required. All these benefits contribute to Malaysia's goal of building a digital and competitive economy," says Soon.
If all goes as planned, the local data centre industry is expected to contribute RM3.6 billion to the country's revenue by 2025, states the Malaysia Digital Economy blueprint.
"We believe that going to the cloud is key to unlocking further digital transformation, and it is a gradual process. I also want to highlight that SMEs do not necessarily have to make large investments to facilitate cloud-based digital transformation," says Raman.
According to the Harvey Nash/KPMG CIO Survey 2020, 47% of the respondents noted that the pandemic had permanently accelerated digital transformation and the adoption of emergent technologies, with cloud technology ranked third.
"In short, many businesses are gravitating towards cloud technology because it allows for quick deployment. Many models available today, for example, SaaS, platform as a service (PaaS) and infrastructure as a service (IaaS), provide a plethora of options for organisations to get things running quickly and reduce cost in operations," says Gan.
Nevertheless, although the blueprint is an indication that the government is serious about having cloud technology as one of the fundamentals driving the country's transformation agenda, it is important to ensure that there is demand, he points out.
"The last thing we need is more investments in infrastructure and cloud technology without knowing if they will be fully utilised. One of the ways to manage this is to ensure the synchronisation of all public sector agencies across all levels as part of the cloud agenda," adds Gan.
Soon concurs that to achieve the ambitious goal, local organisations will have to join forces to adapt to the next normal. "This means more widespread adoption and implementation of cloud services across the country, from end-to-end governmental services to an increasing adoption of e-commerce by the private sector.
"It is imperative that the government considers tactical strategies to ensure the success of the MyDIGITAL initiative. An important first step is to understand the benefits of modern data analytics and cloud deployment. From that point, the government can move away from legacy technology, revisit security policies and review best practices for cloud deployment," he says.
Choosing what's right for you
It can be challenging for companies to decide on the best-suited cloud solutions and the right service provider to guide them in their cloud transformation strategy.
"Success is only possible if the entire organisation recognises that cloud transformation is a unified agenda between business and IT. Strong leadership from the top is always helpful as well, when embarking on something of this scale," says Alvin Gan, head of technology consulting at KPMG Malaysia.
He recommends that organisations embarking on cloud adoption assess their expectations in four areas:
1. Vision and cloud business case
Understand leadership's vision and strategic objectives
Document business requirements and translate them into IT requirements
Evaluate the economic return of cloud transformation and ensure that it is in line with leadership's value target
2. Suitability assessment and conceptual architecture
Assess workloads in scope and evaluate feasibility and timeline of moving to the cloud
Assess business operations processes in scope and list changes required for the new cloud environment. Provide a logical architecture for the new environment.
3. Target operating model design (TOM)
Evaluate the impact of new environment on existing operating model
Come up with a TOM for the new environment, including delivery model, governance, organisation and information flow
4. Impact assessment and transformation road map
Assess impact of cloud environment on existing IT processes
Create an actionable road map for the features necessary to implement the cloud environment