This article first appeared in City & Country, The Edge Malaysia Weekly, on July 13, 2020 - July 19, 2020.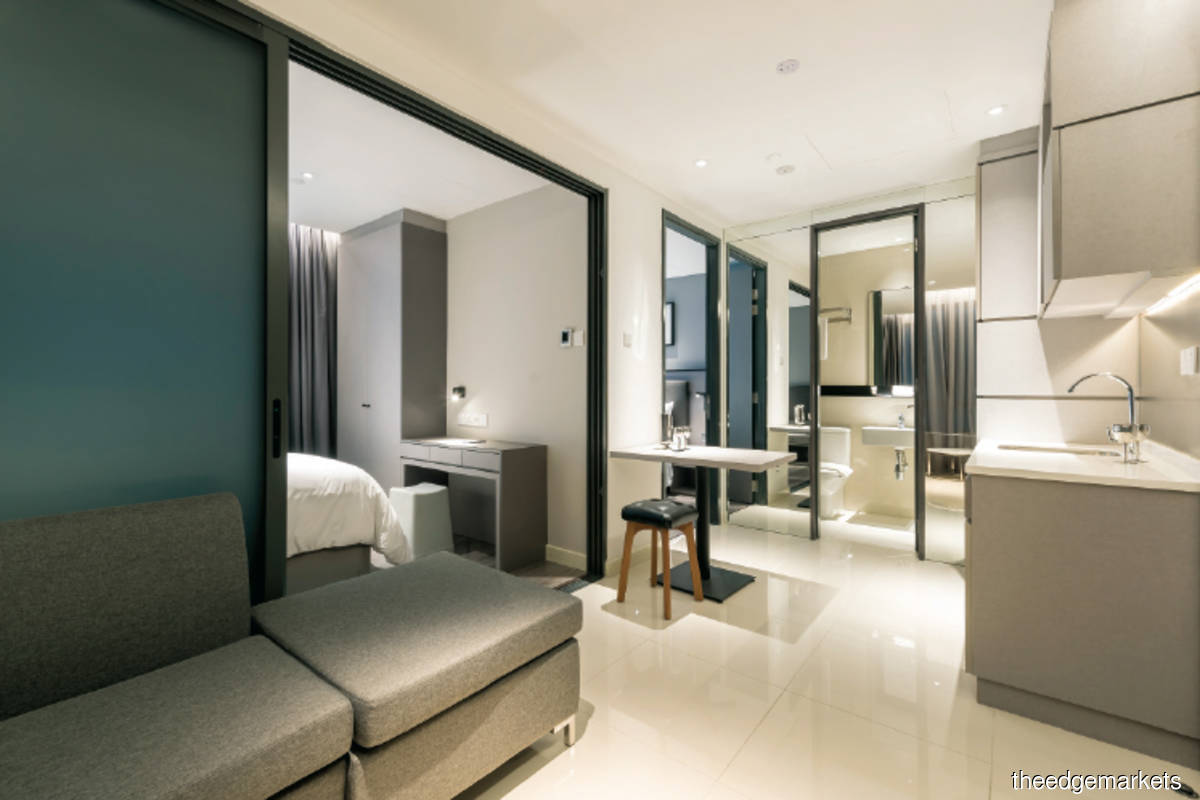 Co-working and co-living are the rage in Malaysia, even though there are no clear laws or regulations on properties offering such concepts. While co-working spaces are mushrooming in the country, there are also more properties that offer both co-working and co-living under one roof.
What if these co-living units are available for sale? Are they any different from buying a small office/home office (SoHo)? What is the catch and what should buyers beware of?
Chur Associates founder and managing partner Chris Tan says the legal definition of "housing accommodation" is wide enough to cover premises meant partly for human habitation and partly for business.
Co-living units versus SoHos
Tan cites Section 2 of the Housing Development (Control and Licensing) (Amendment) Act 2012 (HDAA), which states that "housing accommodation" includes any building, tenement or messuage which is wholly or principally constructed, adapted or intended for human habitation or partly for human habitation and partly for business premises and such other type of accommodation as may be prescribed by the minister from time to time to be a housing accommodation pursuant to section 3A".
"If a developer is selling a project for the purposes of co-living, such units should be governed by the HDA [Housing Development (Control and Licensing) Act 1966]. Nevertheless, the current lifestyle is such that the office will be equipped with a bathroom as well as a nap room. Units equipped with such facilities per se do not make them HDA property," he explains.
Veena Loh, JLL Malaysia director, research and consultancy, notes that if a developer were to sell co-living units, these units will not be considered as SoHos, and therefore, they do not fall under the HDA.
The biggest difference between a SoHo and a co-living/co-working development, she says, is that the co-living/co-working space is run by an operator whereas there is no operator in a SoHo development.
"A SoHo unit is normally occupied and used by the unit owner or tenanted out for either residential or office use or both. It can be compared with a shophouse that allows the tenant (and his family) to work on the ground floor in the day and retire to their house upstairs at night — except that SoHos are mass-built into a serviced apartment," she explains.
"A co-living development is targeted at a cluster of people (usually working millennials or expatriates) who share similar interests and enjoy communal activities as well as services provided by an operator. They can also include medical tourists and their families or relatives, travellers and students. Those who would consider staying in hotels or a serviced apartment may choose co-living instead. Today, most of the co-living/co-working developments are owned and run by a single operator."
Both Tan and Loh expect more co-living and co-working developments to enter the market in the near future as more people are going into entrepreneurship. Tan notes that new entrepreneurs are very cost-conscious and flexible, reacting quickly to the dynamism of a fast-changing marketplace that does not require the traditional business space.
Loh concurs, adding that investment in traditional asset classes, such as offices, residential properties and retail malls, has been challenging for several reasons, including the supply concern, especially in Greater Kuala Lumpur.
She explains that the co-living/co-working concept has evolved from its initial purpose of offering opportunities for people in small start-ups who prefer a workplace close to their residence and business entrepreneurs looking for temporary premises before moving to a proper office building.
Caveat emptor
If co-living units are available for sale, Loh reminds buyers to undertake due diligence as these units do not come under the HDA. In addition, a co-living unit may not be the most suitable property to live in permanently as one's needs change with age and a large family may wish to have their own activities and privacy.
"However, co-living could catch on as family size is decreasing now. It is also safer to live with more people than on one's own and costs for cooking and transport can be shared. Small families or singles who are lonely may find that co-living is a solution to the empty-nest syndrome. This may have to be weighed against new tenants, who could also be a potential security risk," she adds.
"Developers may offer a guaranteed yield upon the first few years of purchase to make the development more attractive. This may open a new investment opportunity and attract more buyers to purchase co-living units. Investors should carefully study the potential return on the development in the longer run, upon the expiry of the yield guarantee period."
To understand the potential return outlook, other factors buyers should look into include the location of the development, potential size of the target market and demand drivers of the units. The need to observe rules and the lack of privacy due to space sharing should also be taken into consideration.
Nithi Maniam leased a unit at Tan & Tan Developments Bhd's Co-Living @ Damai Residence in Ampang.
"I chose to stay in a co-living space due to the short-term lease, with the utilities and fit-outs included. There are also facilities such as gymnasium and common areas, but what really makes it different, compared with a condominium, is its community element," he says.
Meanwhile, Alicja likes the concept of community living in a co-living space, which provides facilities and organises activities. Housekeeping services are also provided twice a week.
She stayed at Komune Living for several months while looking for a place somewhere close to Bangsar South, as her husband's office is located there.
"We like that we are not merely confined to our rooms. It is different from staying in a hotel or apartment because the co-living facilities on Levels 1 and 29 are so useful and provide us with lots of space to relax and hang out. It is also great for my husband and me that we are able to spend our leisure time doing what we like individually with the different facilities and activities available," she says.
"Also, I enjoy cooking with some of the other guests in the community kitchen. We exchange recipes with one another and even try each other's dishes. It is quite fun being part of that."