This article first appeared in The Edge Malaysia Weekly, on April 5, 2021 - April 11, 2021.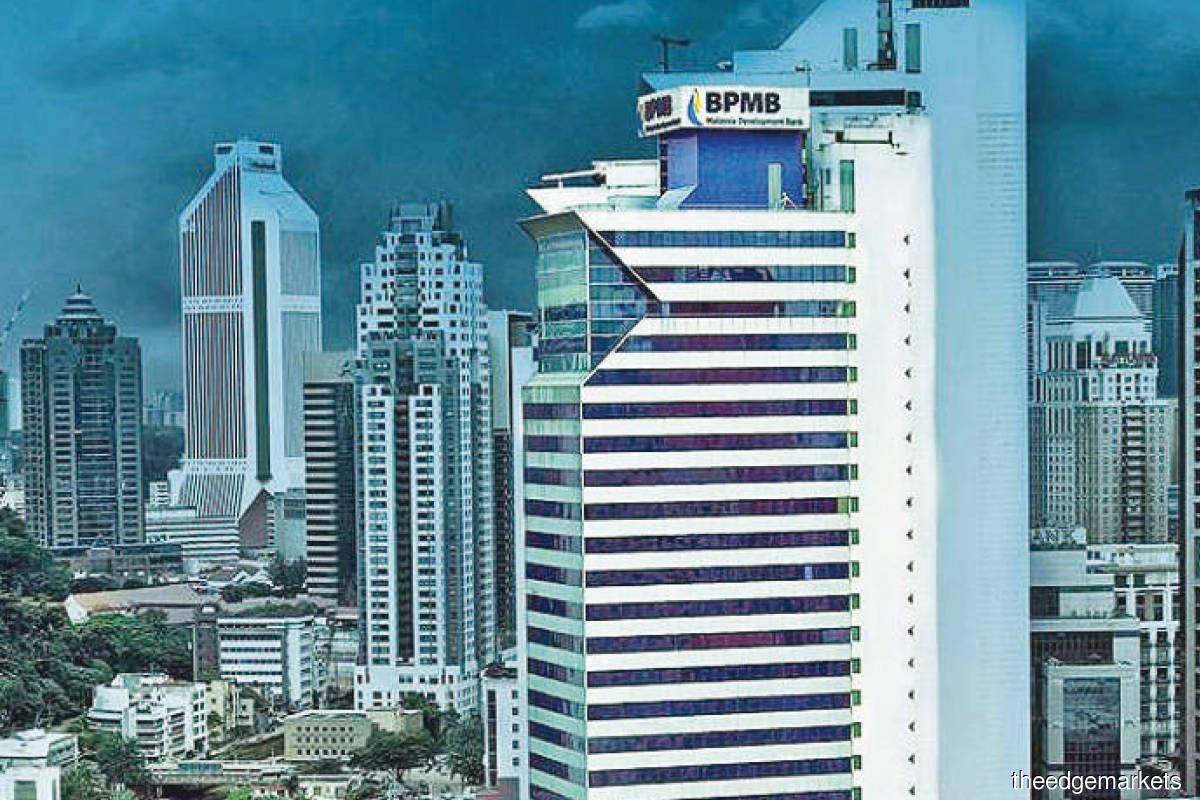 THE detention of four individuals last week by the Malaysian Anti-Corruption Commission (MACC) indicates that several questionable loans dished out by state-controlled development financial institution Bank Pembangunan Malaysia Bhd (BPMB) are finally being investigated.
The four are understood to be a former president and managing director of BPMB, a former high-ranking executive and shareholder of Syarikat Borcos Shipping Sdn Bhd, an individual linked to Aries Telecoms (M) Bhd (formerly known as V Telecoms Bhd) and an executive linked to Asian Broadcasting Network (M) Sdn Bhd (ABN), sources familiar with the matter tell The Edge.
It is also understood that a day after the detention of the four, more arrests were made, but this remains conjecture at press time. The new detainees are understood to be former high-level executives of Aries Telecoms.
"It's a good thing, at least there is some action … Things are not being swept under the carpet. But I do wonder what took the authorities so long to act," says a source familiar with BPMB.
Aries Telecoms
Aries Telecoms has had a RM400 million credit facility from BPMB since end-June 2012, according to news reports quoting data from the Companies Commission of Malaysia. In July 2018, BPMB sought legal recourse against Aries Telecoms for RM451.27 million, but it is unclear how the case panned out.
In 2013, there was a tussle for control of Aries Telecoms. Back then, it was a 81.9% unit of Zavarco plc (formerly known as Vasseti UK plc), which was previously listed on the Frankfurt stock exchange. Zavarco was listed in August 2011, but suspended from trading on April 9, 2015, and delisted on May 22 that year.
According to a notice on its website, among the reasons for the delisting was that the board had "detected some irregularities in the financial management of the company and its subsidiaries". In addition, "the alleged wrongful issue of some shares by the company to shareholders and whether some shares [were] paid up or not are the subject of investigation by the company, as well as a number of claims in both the Malaysian and English High Courts".
The feud involved corporate personality Tan Sri Syed Mohd Yusof Syed Nasir, who at the time had a 24% stake in Zavarco, and his partner and former managing director of Zavarco Datuk Ranjit Singh on one side and shareholders of VCB AG, which had a 30% stake in Zavarco, on the other. VCB's shareholders were Roslina Ibrahim, who had a 60% stake, and Abd Hadi Abd Majid, who held the remaining 40%.
Other than VCB and Syed Yusof, the other shareholders of Aries Telecoms were Vidacos Nominees Ltd (18.4%), HSBC Client Holdings Nominee (UK) Ltd (10%), Jim Nominees Ltd (7.7%), Chase Nominees Ltd (3.3%) and European Caribbean Financial Group Ltd (3.1%).
Borcos
Meanwhile, as at end-March 2014, Borcos had a RM62.7 million unsatisfied credit facility with BPMB.
Global Maritime Ventures Bhd (GMV), a 90% unit of BPMB, acquired 35% of Borcos for RM146.55 million in 2011 and the remaining 65% for RM190.45 million from AWH Equity Holdings Sdn Bhd in January 2013.
Why GMV went into Borcos in such a big way and ended up holding all of its equity is not known. In the past, GMV held associate stakes in shipping companies that it had helped fund, but was never in the driver's seat nor was it involved in the day-to-day running of the companies.
In BPMB's annual report for FY2019, it states that the RM289.56 million "included in the sundry receivables, deposits and prepayments of the group is an amount due from Borcos, a former subsidiary of GMV".
In 2009, Borcos was touted as a major IPO candidate, as the second largest offshore support vessel operator in the country was raking in a net profit of close to RM50 million a year. However, the company became one of the casualties of tumbling oil prices when Brent crude plunged from US$150 per barrel in 2008 to below US$28 in February 2016.
When BPMB took over 100% of Borcos, the latter had racked up after-tax losses of RM238.39 million for its financial year ended December 2014 on the back of RM123.28 million in revenue. At end-December 2014, Borcos' total liabilities exceeded RM510 million while its total assets came to RM574.34 million.
KPMG was appointed as liquidator at Borcos at end-December 2016.
ABN
In late 2018 and early 2019, the assets of ABN were being auctioned off to help pay off its debts. ABN, which was linked to previously well-connected businessman Tan Sri K K Eswaran, had a RM450 million facility with BPMB that is unsatisfied, according to searches on the company.
According to news reports from 2018, ABN had debts of RM400 million, of which about RM200 million was owed to BPMB. For its financial year ended December 2015, ABN suffered an after-tax loss of RM60.58 million from RM4.88 million in revenue.
ABN initially marketed itself as a threat to pay-TV operator Astro Malaysia Holdings Bhd, but never lived up to the hype.
Eswaran was known to be a close associate of former premier Datuk Seri Najib Razak. Thus, in mid-2018 after Najib and the Barisan Nasional regime fell from power, ABN's contractors lodged police reports over non-receipt of payments.
But the rot goes back much further, with reports of staff not being paid as far back as March 2015.
News reports on the detention of the four individuals indicate that they may have received gratification for approving loans, with the approval process, including the performance of due diligence exercises, also being scrutinised. The four were remanded until April 2 under Section 117 of the Criminal Procedure Code.
But the question that many are asking is: Why is all this happening only now?