This article first appeared in Forum, The Edge Malaysia Weekly, on March 22, 2021 - March 28, 2021.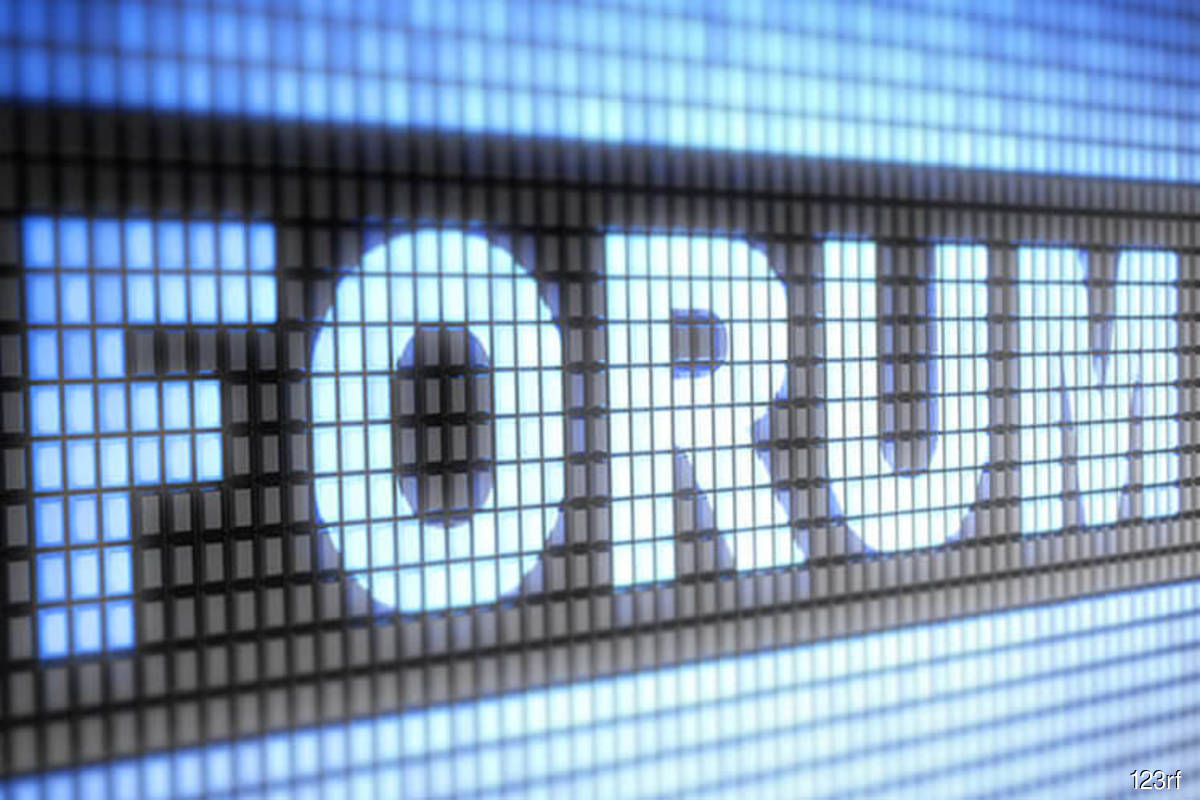 "It cannot be emphasised enough that forest conservation, while directly protecting wildlife habitats and biodiversity, will have knock-on effects for the nation as a whole."
With the clock ticking down to 2030, and with the submission of Malaysia's Nationally Determined Contribution (NDC) goals, it's easy to get bogged down with what the world is clamouring for, namely the reduction of carbon emissions.
The Malaysian Nature Society (MNS), however, believes in bringing more attention to other ways of keeping a healthy carbon balance sheet, a measure of accounting for carbon emissions that is not getting the traction it needs around the world.
The way forward is by concentrating on maintaining or expanding assets, specifically Malaysia's carbon sinks. And this — at a base, terrestrial level — means forests and trees and the mangrove and peatland areas, which stock more carbon in the soil than above ground.
On the other side of this figurative balance sheet are liabilities, categorised as activities and actions that cause greenhouse gas emissions, where the majority of climate action efforts are concentrated.
MNS posits that as part of the developing world, Malaysia cannot afford to put a halt to development, be it physical or social. Human settlements will continue to spread, road networks expanded to meet transport needs and consumption encouraged to stimulate the economy. All these are acknowledged to be drivers of emissions.
Malaysia should continue to raise awareness of humanity's carbon footprint, as it has been doing, instilling in people their responsibility to the environment. MNS fully supports efforts to encourage recycling, cutting down on energy, transport and waste, and minimising each person's carbon footprint, among other activities, to reduce emissions.
Nevertheless, as a nation that boasts a healthy percentage of forest cover, which performs the role of carbon sinks and carbon sequestration, a focus on maintaining or increasing these assets could be the best way to present a healthy carbon balance sheet.
Carbon sinks are reservoirs where more carbon is absorbed than CO is released into the atmosphere. In Malaysia's case, these assets could include its virgin rainforests, secondary forests, mangroves, wetlands, tree crop areas and even urban forests.
The protection of these areas from deforestation and fragmentation has been the bedrock of MNS, the nation's oldest environmental non-governmental organisation (NGO), and informs its advocacy through communication, education, participation and awareness (CEPA) outreach. Over the decades, the society has advocated for the protection of forests, with successes including the gazettement of Royal Belum State Park and Endau-Rompin National Park, as well as the creation of the Kuala Selangor Nature Park. It continues to do so by being part of the government consultation process and lending its expertise to green efforts, for example, in advising on trees and areas to help the government achieve its target of planting 100 million trees from 2021 to 2025.
Then there is MNS' capacity building project called MY forest, which focuses on non-state actors (encompassing communities, civil society groups, the indigenous community, youth groups, experts, the general public and the corporate sector) and forest governance advocacy.
On the CEPA front, MNS prioritises engagement with large swathes of the public through community action groups such as Sahabat Beruang Matahari and Sahabat Raja Rimba (community efforts in the areas of sun bears and tigers respectively); by working with the Orang Asli, including through its Hornbill programme in Belum-Temengor; conducting outreach to schoolchildren via the School Nature Club (Kelab Pencinta Alam) platform; organising signature public events such as Raptor Watch and Pesta Sayap; and continually holding awareness exercises such as public forums and nature talks.
MNS and its branches around the country have also worked with a variety of environmental NGOs and interested parties to bring attention to forest ecosystems under threat, including the Kuala Langat North Forest Reserve, which is still at risk of degazettement.
This wealth of experience puts MNS on a strong footing in its cooperation with the corporate sector, such as its latest tree-planting programmes with Nestlé and Indah Water Konsortium, fitting in with the business world's environmental, social and governance (ESG) investment approach.
It must be noted that the argument against pushing for carbon sequestration while ignoring emissions is wholly justified, and Malaysia cannot discount the need to reduce active emissions. However, the nation is far from a working module and, more importantly, profitable infrastructure of sustainable development, such as renewable energy, electric cars and efficient public transport platforms to reduce reliance on fossil fuels and green building technology.
On the other hand, maintaining and expanding our forests, while protecting the carbon-rich areas, is achievable to meet the 2030 greenhouse gas emissions target. Taking in the NDC's 2005 baseline, it should be pointed out that Malaysia was carbon neutral at the time, but has since been on a carbon-positive trajectory. Yet, data shows that the country, for decades since independence, has had a healthy carbon balance sheet, attributable to robust carbon sequestration from flourishing forest ecosystems.
At the country's current 50% forest cover rate, a concerted effort by all states (especially those with less forest cover), agencies and non-state actors to reduce deforestation, and even encourage reforestation, will ensure Malaysia's forests are protected to maintain their carbon sinks.
Where the developed world is hampered by a lack of forests and carbon sinks, and must resort to cutting emissions, Malaysia and her counterparts in this verdant part of the globe have an advantage in their green areas to improve their carbon credit scores and ensure the well-being of their people.
It cannot be emphasised enough that forest conservation, while directly protecting wildlife habitats and biodiversity, will have knock-on effects for the nation as a whole. The availability of clean water ensures food and water security, bolstering the well-being of the people — health- and mindset-wise. This, in turn, contributes to an economy that is more stable and resilient.
Nature is life and nature is its own cure. Malaysia can meet its 2030 NDC targets only through an understanding and acceptance of nature-based solutions and by putting more emphasis on increasing assets to keep its carbon balance sheet in the black.
---
Professor Ahmad Ismail is president of the Malaysian Nature Society. This column is part of a series coordinated by Climate Governance Malaysia, the national chapter of the World Economic Forum's Climate Governance Initiative (CGI). The CGI is an effort to support boards of directors in discharging their duty of care as long-term stewards of the companies they oversee, specifically, to ensure that climate risks and opportunities are adequately addressed.