This article first appeared in City & Country, The Edge Malaysia Weekly, on May 25, 2020 - May 31, 2020.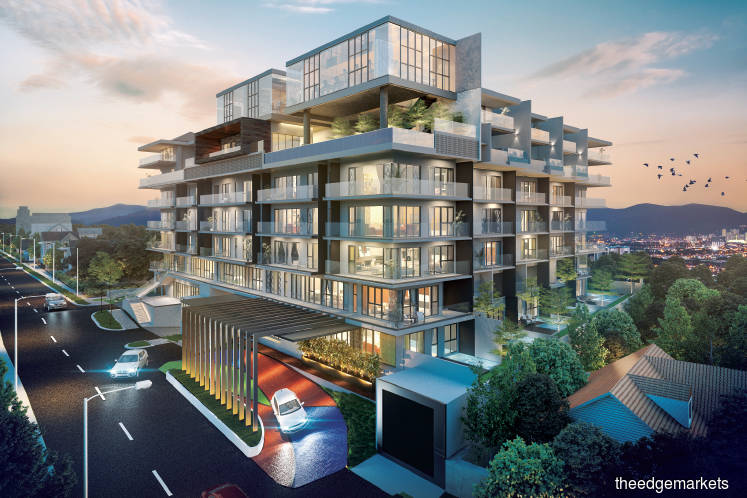 An artist's impression of One East
Photo by CK East Group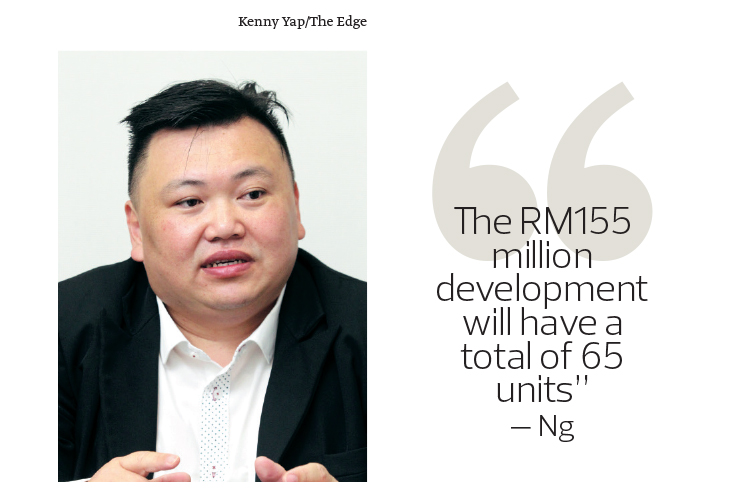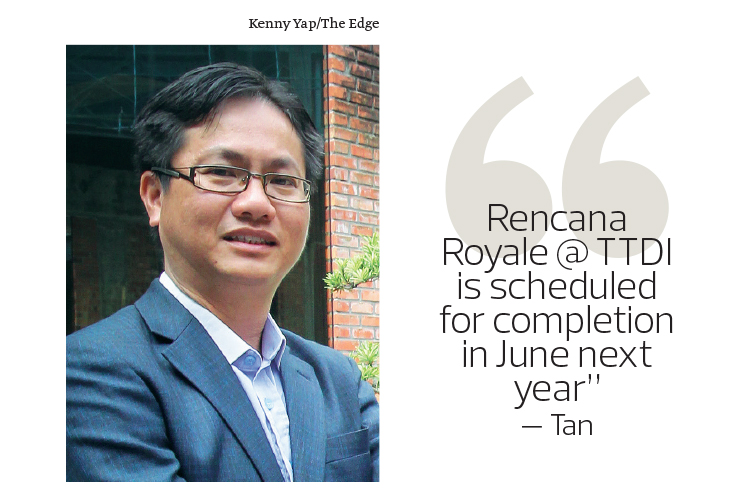 CK East Group's upcoming project — the 7-storey residential development One East in Kampung Kayu Ara, Petaling Jaya — offers six property types to cater for a wider range of customers.
They include 2-storey terraced homes with swimming pools, parking bays and private lifts, various types of apartments as well as sky villas.
CK East managing director Ng Chong Kiat says the RM155 million development will have a total of 65 units. The leasehold development, which occupies a piece of land of just under an acre in Kampung Kayu Ara, is scheduled for a launch in 3Q.
During an interview with City & Country at its sales gallery, Ng showed the different property types on a scale model, which has a mechanical system that allows one to have a look at the layout of every floor.
The six property types are: Signature Home (2-storey terraced home); bridge unit (bigger apartment unit); apartments (smaller apartment units with private lift); hotel suites (similar to apartment units but without private lift); designer suite (empty apartment units with high ceiling and private lift); and sky villas (1½-storey apartment units).
"As some units have private swimming pools, this development will have a total of 19 swimming pools —18 private and one common; and 10 wading pools —nine private and one common.
"There is also a retail unit, about 1,200 sq ft, on the ground floor that we have no plans to sell … The entrance is from the outside, so there is privacy for residents. The combination of the terraced homes, apartments and villas is a new concept for a low-rise development."
On the ground and ground mezzanine floors, there are nine Signature Homes, each of which will have three to five parking bays at their doorstep. Each unit will also have its own swimming and wading pools, which will extend indoors.
The units are sized from1,225 to 5,192 sq ft and will have at least four bedrooms. The minimum length for the swimming pool is 27ft. The indoor section of the pool comes with a mechanical solid hardwood cover that allows residents to have extra living space or security. These homes are going for RM1 million to more than RM6 million.
The 2,638 sq ft bridge home is located on the ground mezzanine floor, above the retail unit, and priced at RM2.9 million.
There are apartments on the first and second floors, and the built-ups range from 1,030 to 2,174 sq ft. There will be 13 units on each floor, and 10 will be served by private lifts. The units will be priced from RM1.2 million to RM2.4 million.
The third floor will have 13 hotel suites and six designer suites. The former, measuring 1,089 to 1,668 sq ft, have the same layout as the apartments on the first and second floors, but without the private lifts.
The designer suites have a small office-home office layout, with no partition for bedrooms. They have built-ups of 459 to 899 sq ft, come with private lifts and are priced between RM560,000 and RM1 million.
There is a courtyard on the first to third floors as well as a garden in the centre of the first floor for residents of these three floors to enjoy nature. There will also be a koi pond with a glass base to allow for natural lighting to stream into the Signature Homes below.
Beyond the third floor is the sky floor and rooftop. There are 10 sky villas on the sky floor, of which nine have private swimming pools and wading pools. The built-ups range from 975 to 4,657 sq ft and the selling price is from RM900,000 to RM5.7 million.
The common facilities at One East are located at the sky floor and rooftop. They include a swimming pool, gymnasium, reading room, rooftop pond and sky garden.
Apart from the private lifts, Ng says, two common lifts serve the residents of the development.
"The private lifts will take only residents of a particular unit to their floor and their parking bays. It is controlled by facial recognition," he explains.
"Other than for the Signature Homes, parking for the remaining units will be at the basement levels. Each unit will have two to five parking bays, as well as a covered storage space near their parking bays. The size of this storage space varies, but it can fit at least two bicycles."
The maintenance fee is 35 sen psf per month, and the development is targeted at upgraders and foreigners, he adds.
Meanwhile, CK East director Tan Aik Huat says its ongoing project, Rencana Royale @ TTDI, is scheduled for completion in June next year. Another ongoing project is Anjung Melati 2 @ Gombak, which comprises 29 three-storey terraced houses.
The latter is built on Malay reserve land, and the units start at RM980,000. Only three units are still available, says Tan.