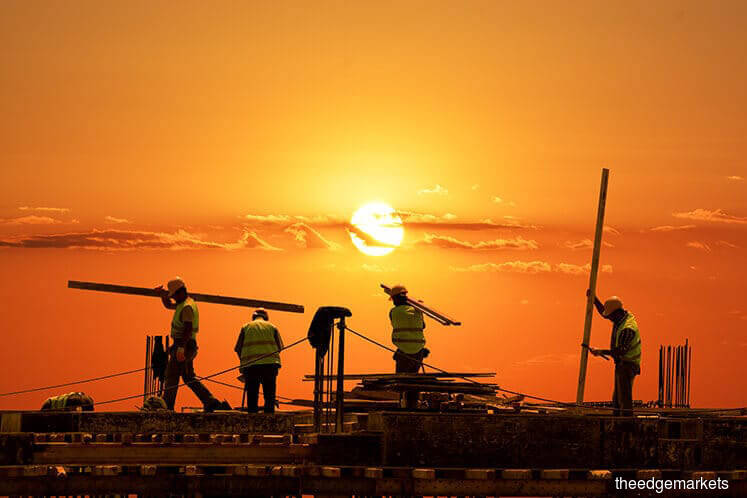 KUALA LUMPUR (Oct 6): Budget 2018 is expected to benefit the civil service, lower income households, and the construction and building sector, according to analysts.
"Bread-and-butter issues continue to rank at the top of Malaysians' concerns and, against the backdrop of a looming GE14, we expect Budget 2018 to lift social assistance and cash transfers to the civil service, lower income households, households employed in the agriculture sector, Felda settlers and army veterans, among others," said CIMB Research in an Economic Update today.
"Bantuan Rakyat 1Malaysia (BR1M) payments may be raised by 10% from RM6.8 billion in 2017 to RM7.5 billion in 2018, with amounts for each threshold of eligible household and individual incomes lifted by RM50 to RM150," the research house said.
CIMB added that the Budget will address key concerns of the population, dubbing it a "rakyat-friendly" budget that will not ignore fiscal probity.
"We expect the budget deficit to narrow to 2.9% of gross domestic product (GDP) in 2018F (versus 3.0% of GDP in 2017F) as increased operating expenditure is sufficiently funded from improved fiscal revenue, driven by a higher GDP growth target (versus 4.0-5.0% in Budget 2017) and enhanced efficiency of tax collection," it added.
Meanwhile, TA Securities said in a Budget Preview today that next year's budget will be positive for the construction sector, which is expected to continue to be a "bright spot" due to the large infrastructure projects in the country such as the East Coast Rail Link, Mass Rapid Transit (MRT) and Light Rail Transit (LRT) lines.
"Much of the news about big ticket items like the East Coast Railway, MRT 2 and 3, LRT Line 3, Pan Borneo Highway, Gemas-Johor Double Track and KL-Singapore High Speed Rail have been known for some time but we expect greater progress and awards involving these contracts to materialise in 2018," TA Securities said.
It cited its top direct and indirect beneficiaries of the budget as being Gamuda Bhd, Gadang Holdings Bhd, and Chin Hin Group Bhd, among others.
"While property players may not see any relaxation in cooling measures, the brewers and tobacco companies may be spared from higher sin taxes next year," it added.