This article first appeared in The Edge Malaysia Weekly, on May 6, 2019 - May 12, 2019.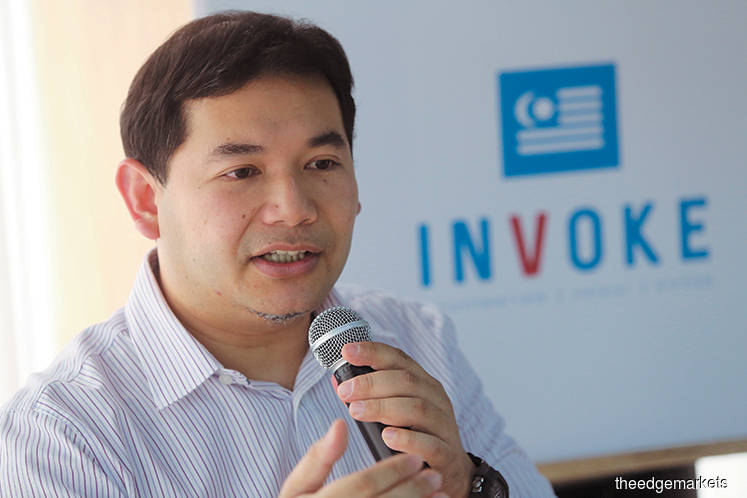 Th e government's withdrawal of the defamation charge against Rafi zi was among several politicallymotivated cases that were dropped
One year after our momentous change of government, I am breathing much more easily. This country is not going to implode in the sense that I felt in the years running up to 2018.
Where civil liberties are concerned, we certainly see much more freedoms than before. The Attorney-General's Chambers has withdrawn the government's appeals on several politically-motivated charges initiated under the previous Barisan Nasional administration.
In August 2018, the dance coach Bilqis Hijjas, who dropped three yellow balloons, bearing the words "justice", "democracy" and "free media", on former prime minister Datuk Seri Najib Razak and his wife, was finally freed when the prosecution dropped an appeal against her acquittal by the Magistrate's Court.
In November, the government withdrew its cross-appeal over PKR vice-president Tian Chua's appeal against his conviction and sentence for sedition over a speech he gave at a rally in 2013.
Another PKR vice-president, Rafizi Ramli, was also freed of a defamation charge against Tabung Haji when the government withdrew its case in February this year.
In April, the High Court lifted the ban on the G25 book, Breaking the Silence, which the previous government had deemed as likely to be prejudicial to public order and alarm public opinion.
These are important signals from this government that the fundamental right to freedom of expression will be upheld as long as it does not advocate hatred and incite discrimination, hostility or violence against an individual or group. Any limitations should take place only in the pursuit of justice and democratic principles, not against those who stand for justice and democracy.
This is a huge shift from the past several years, including a two-month spate in 2014, when at least 18 opposition leaders, activists, law professors, lawyers, student leaders and a journalist were either questioned, arrested, charged or found guilty under the Sedition Act.
We no longer feel the sense of desperation of a ruling party under siege and beleaguered, knowing the end was near and thus saw enemies everywhere.
Today, we want to see this new government voted in on the promises of change for a kinder, more just and inclusive Malaysia to show the political courage and will needed to do the right thing to bring Malaysia back on the right path.
It needs to speak with one voice on what it stands for. While one arm of the government has been withdrawing its appeals on politically charged cases, another arm blithely continues to use the Sedition Act, which is supposed to be repealed, to investigate other critical voices — the latest being the public forum on the Rome Statute, which included the attorney-general as one of its speakers.
Those who benefit most from silencing criticism, dissent and public debate will continue to file police reports against those with differing opinions and accuse them of insulting the three Rs — race, religion and royalty. They have the right to make police reports, but we hope that under the leadership of a new IGP, the police will be more circumspect before taking action. I have met investigating officers in the past who went through the motions of questioning me and my work for Sisters in Islam, knowing full well it was a waste of their precious time as the complaints were politically motivated and in the end, the files would be closed as there would be no case to be made against us.
What this new Malaysia needs more and more are spaces where informed and civil debate and dialogue can take place on contentious issues so that the public can begin to make decisions and take positions based on facts and reason, and not on just pure emotion on the basis of race and religion.
---
Zainah Anwar is a former executive director of Sisters in Islam and is currently the director for Musawah, a global movement for equality and justice in the Muslim family