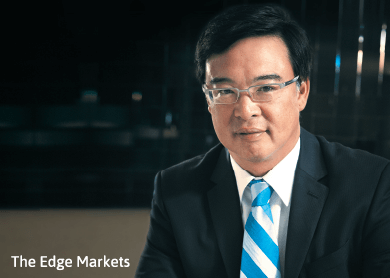 RENOWNED for its hospitable people and delicious cuisine, among other attractions, it is no surprise that Thailand is a popular tourist destination. An increasing number of foreigners are also choosing to live in the country or make it their second home, which has resulted in growing foreign interest in Thai real estate, especially in Bangkok.
The Thai capital is seeing the return of foreign investors, drawn by the more stable political situation and lack of opportunity in their own markets, according to CB Richard Ellis' (CBRE) Bangkok Residential Market 2015 Forecast.
Meanwhile, the March 20 issue of CBRE's Property Scene notes that while the number of expatriates in Bangkok is growing, there is limited new supply, especially of 2 and 3-bedroom units, in the most popular expat locations. These include Lumpini, Sukhumvit up to Ekamai and the streets off the northern part of Sathorn Road and smaller submarkets around the International School of Bangkok at Nichada and Bangkok Pattana School on Soi LaSalle.
To cater for the rising demand, Thai real estate developer Sansiri Public Company Ltd plans to increase its launches this year with a focus on Bangkok.
"We launched 10 projects [last year] — one of our smallest launches — as we were sceptical about the market due to the political situation. The situation seems to be improving and we are targeting to increase our launches to at least 17 [this year]," Sansiri CEO Apichart Chutrakul tells journalists on a media trip to Bangkok.
The trip was organised by Sansiri in collaboration with Asia Bankers Club, an investment organisation comprising Asia-Pacific banking and finance executives.
Sansiri was founded in 1984 as San Samran Holding Company Ltd to manage the assets of the Chutrakul family. In 1994, San Samran merged with a company owned by the Lamsam family.
The group was renamed Sansiri and listed on the Stock Exchange of Thailand in 1996. Today, it is one of Thailand's largest real estate developers with a market capitalisation of US$654 million (RM2.3 billion). Its financial strength enabled it to be among the first Thai property corporations to complete a debt restructuring after the 1997/98 Asian financial crisis.
Sansiri has a total of 271 projects — completed and ongoing — in 13 provinces in Thailand as well as a residential project in London. Besides building homes, it provides property management, brokerage, sales management, development consultancy, building inspection and concierge services.
"We are more than a fully integrated real estate company. What sets us apart is that we offer homes with a lifestyle experience, complete with consistent after-sales services, rather than just bricks-and-mortar residences," Apichart says.
Current projects
As the Bangkok property market heats up, opportunities abound for local and foreign investors. Preferences, especially among the younger generation, are slowly shifting from landed homes in the suburbs to high-rises in the city centre.
"Bangkok has become a place where the wealthy have adopted high-rise living. The younger generation now wants to live in the city centre and some empty nesters no longer want to live in a big house in the suburbs as Bangkok has become a far more inward-looking city with the best retail outlets and hotels, especially downtown," says James Pitchon, executive director and head of CBRE Research (Thailand). "Twenty years ago, condos were seen as purely speculative investment whereas today, we are seeing a great number of end-users in addition to investors."
According to Apichart, properties in Thailand, especially condos,  are freehold and foreign ownership of condos does not attract property tax except when the units are rented out. "It is very favourable to buy condos in Thailand as we don't have hidden taxes when you buy or sell," he notes.
The concepts behind Sansiri's latest projects — ranging from casual to luxury living with an appreciation for the finer things in life — reflect the city's culture and lifestyle.
These can be seen in its ongoing The Base Park East and Hasu Haus in the Sukhumvit district.
The 27-storey The Base Park East (with gross development value of THB1.29 million) sits on 2-1-83 rai (3,932 sq m) and offers 504 units of 1 and 2-bedroom units. The 1-bedroom units measure 26 to 37.5 sq m and 2-bedroom units, 48.5 sq m. The development is expected to be completed by August. The condominium is 93% sold and prices are between THB1.6 million and THB4.5 million.
Facilities include a swimming pool, exercise room, garden and outdoor recreational areas as well as wireless internet on the facility floors and at the lobby. A 24-hour security guard service and CCTV surveillance provide peace of mind.
Hasu Haus is a THB1.2 million low-density condominium with a resort-living concept on a four-rai site. It comprises two 7-storey blocks and offers 324 units — 1-bedroom (measuring 31 to 41 sq m), 1-bedroom with a powder room (46.75 to 47.25 sq m), 2-bedroom (61.75 to 74 sq m) and 3-bedroom (92.25 sq m). All units come with 2.7m-high ceilings and full-height windows.
Launched last October, the condominium is expected to be completed in June 2016. Seventy per cent of the units have been taken up, mostly by locals. Some units come fully furnished and their selling prices range from THB2.8 million to THB11 million.
Hasu Haus, located near the Phra Khanong canal, aims to embody the idea of "living with water" and "urban slow living". It incorporates a sizeable central courtyard and a water lily court, comprising three floating pavilions interlocking with a water lily pool and swimming pool. All these components are connected to the canal by a timber boardwalk and surrounded by lush tropical greenery. Beside the canal will be an outdoor terrace.
The indoor recreational area features a library and lounge and offers a great view of the canal. Other facilities include a fully equipped fitness centre, swimming pool with adjacent children's pool, long poolside timber deck, bicycle racks and bicycles. Round-the-clock security service and CCTV surveillance will be provided.
The project sits between Sukhumvit 71 and 77, close to the expressway and the On Nut Bangkok mass transit system station.
Not far from The Base Park East and Hasu Haus, Sansiri is developing The Base Park West condominium and the Habito shopping mall, slated to be completed by mid-year and the last quarter, respectively.
Sansiri's past projects include Ceil, Dcondo Onnut, Garden Square, ONYX, NYE and The Base Chaengwattana in Bangkok; Baan Plai Haad in Pattaya; Autumn in Hua Hin; and dcondo Sign in Chiangmai.
"Currently, we have 111 ongoing projects. Our completed projects range from condominiums and single-detached houses to townhouses, and half of our inventory has been sold," says Apichart.
Sansiri seems to be picking up speed for its next Bangkok launch, which will be next month, according to Cobby Leathers, head of international marketing, Corporate Marketing Communications Department.  He says the project will be a joint venture with BTS Group and is located at Jatujak-Mo Chit. However, the company is unable to give more details at the moment.
Foreigners owning properties in Thailand
Under the Thailand Condominium Act, foreigners are allowed to own up to 49% of the combined floor area of a condominium project on a freehold basis. The remainder must be owned by Thai entities — individuals, companies or partnerships — or sold to foreigners as leasehold units.
Foreigners can purchase land and landed properties too for a maximum lease term of 30 years with an option to renew.
When purchasing a condo, there is a transfer fee of 2% of the appraised value.
The vendor normally has to pay the stamp duty, withholding tax and business tax. The stamp duty is 0.5% of the registered value and is only payable if exempt from business tax, which is 3.3% of the appraised value or registered sale value, whichever is higher. Withholding tax is 1% of the appraised value or registered sale value, whichever is higher, or if the seller is a company. For individuals, the withholding tax is calculated at a progressive rate based on the appraisal value of the property.
According to Asia Bankers Club CEO Kingston Lai, the buyer also has to contribute to a sinking fund, typically THB500 to THB700 psm, as a one-time payment to the developer on the day of transfer of ownership as well as a common fee, typically THB30 to THB80 psm monthly or payable in advance annually. The organisation notes that a seller who has less than five years' ownership has to bear the business tax while those with more than five years have to pay stamp duty.
"In the first three months of the year, the downtown luxury market was an overall outperformer whereas the midtown/suburban market was a lot slower," Pitchon says.
He explains that the downtown market offers a range of products, from mid to luxury. A recent mid-market project downtown was launched at THB200,000 psm with over 1,000 units in total. Sizes range from 24.5 to 34.5 sq m.
Meanwhile, a recent luxury project in a prime location of Lumpini offered 188 units with sizes ranging from 24.5 to 34.5 sq m for two bedrooms and 136 to 202 sq m for three bedrooms as well as several 4-bedroom units measuring around 336 sq m, he notes.
Projects in the downtown market have to be in a prime location and it is important for them to have parking bays. Pitchon says it is not necessary for downtown projects to be next to a skytrain station as the rich have cars.
"However, to ensure success, having a good location is not enough. To sell at a peak price of THB300,000 psm, purchasers must have confidence that the developer will deliver a top quality luxury product. Also, super luxury developments downtown normally offer exclusivity with less than 200 units in total," he says.
"While downtown locations have high sticker prices psm, the downtown luxury market is very strong and achieving record prices as well — and we are talking large units. We have categorised the overall downtown market as mainly being a low-volume, high-value market and it has been the strongest market with the majority of purchasers being Thais who are buying for end-use and investment purposes."
Pitchon notes that gross yields for condominiums are between 4% and 6%. Projects launched 10 years ago were sold off-plan at around THB100,000 and are today being sold at around THB200,000.
Meanwhile, the midtown/suburban area is seeing slower growth and caters more for the mid and mass market. A mass market project in the Rangsit area recently offered over 10,000 units of 21.5 sq m to 26.5 sq m, priced at THB36,000 psm.
"The mass market looks at accessibility, affordability and quality. Also, unit sizes cannot be too small. The average size for people to invest in is 35 sq m for a one-bedroom unit," says Pitchon, adding that affordability is a problem due to rising land costs and falling disposable income.
The midtown market has been slower as more than 80,000 units were completed last year, he says. This  is purely a 1-bedroom market and is seeing quite a lot of softness created by the peak incoming supply, apart from the slower economy that has affected low-income earners the most, he adds.
The Thai rental market, according to Pitchon, is split between those at the bottom end who cannot afford to buy and expats at the top end. As most Thais want to own rather than rent, there is almost no mid-range rental market, he says.
"As expat tenants want to live in downtown areas, rental investors have to look at the downtown expat market and ideal products are probably 2 and 3-bedroom units as there is limited supply of these as well as of apartments, which are single-ownership buildings with few units."
In addition to that, 70% of the condo supply comprises 1-bedroom units, Pitchon says. However, he notes that in a CBRE residential rental yield survey, 70% of 400 transactions were for 2 and 3-bedroom units.
"We believe demand from expats for 2 and 3-bedroom units could exceed supply in the areas where expatriates want to rent while the 1-bedroom rental market could be soft or flat due to new supply. The shortage of 2 and 3-bedroom units will also raise the rent for these units."
"Meanwhile, yields have been dropping as prices go up faster than rent, but if rent increases, we will see yields go up, leading to more demand from buy-to-rent investors.
"This year, the Bangkok residential market will see developers concentrating on clearing unsold inventory for midtown projects completing this year, and the midtown market will be relatively slow.
"Moving forward, developers will be attracted by the record prices downtown and we can see more launches in the pipeline, but it is not clear whether everyone can meet the requirements that capture the market's imagination," says Pitchon.
Sansiri's strategy
Sansiri will continue to bring condos to the market due to a major shift in terms of the public's acceptance of such developments, says Apichart. He adds that the developer will continue building more residential than commercial developments.
The residential projects, however, will have commercial components. "Out of 110 projects, we probably have one or two commercial developments, such as the two small hotels launched over two years ago," says Apichart.
When asked if the company is concerned about the peak supply of 1-bedroom units in the city, Leathers says the take-up rate of Sansiri's 1-bedroom units is still strong because of affordability.
The company's client portfolio, he notes, comprises local buyers and he hopes to increase its international clientele.
"Our condos were sold two weeks to two months before the political situation last year, which resulted in more local than foreign buyers. Our foreign clients usually prefer to see the product first and understand the regulations in Thailand.
"While we try to reserve 10% of a condominium development for foreign clients, when the rest is sold, local buyers urge us to sell them the remaining units. This explains why our foreign client portfolio is only about 3%, including expats in Thailand.
"So now, we are making a conscious effort to reach out to the international market, especially neighbouring places such as Kuala Lumpur, Singapore, Hong Kong and China," says Apichart.
Sansiri does not own a lot of land. "If we like a plot of land, we buy and develop it. Land belongs to the richer families who are not selling. That pushes prices up and many have told us that we can make more money from landbanking. However, we believe doing so would be taking more risks as land regulations here change often. We don't mind paying more for land but we would not want to take the risk when regulations change," Apichart remarks.
This article first appeared in City & Country, The Edge Malaysia Weekly on April 13 - 19, 2015.