This article first appeared in The Edge Financial Daily, on September 7, 2018.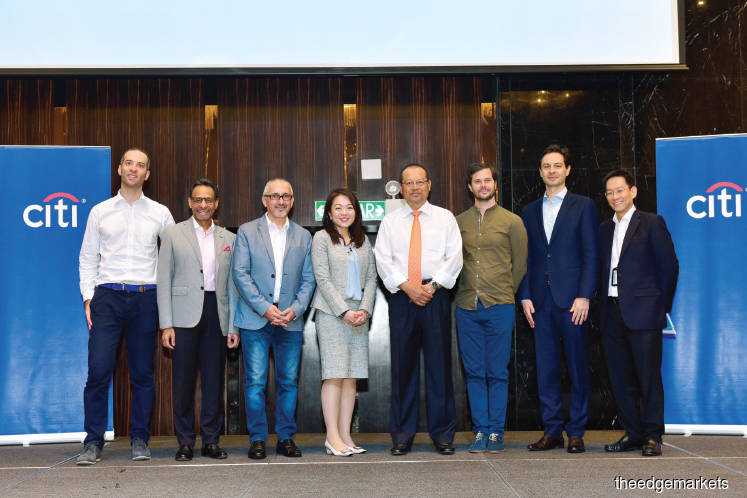 KUALA LUMPUR: Citi Malaysia is confident it will be able to maintain its Global Subsidiaries Group's (GSG) leading position in Malaysia, as they see increasing Asia-to-Asia trade flows and continuous interest for long-term investment in Malaysia from multinational companies (MNCs).
Under GSG, Citi Malaysia supports and serves the financial needs of the subsidiaries of its multinational clients from around the world.
Malaysia is the second largest market for its GSG business in Asean and the fifth largest in the Asia-Pacific.
Citi Malaysia now manages over 600 multinationals in Malaysia, 95% of them Fortune 500 companies in the region.
The GSG business accounts for about 16% of Citi Malaysia's annual revenue growth.
"We are confident to [gain a bigger market share in Malaysia from the current 40%] with the focus on the right clients, sectors, strategies and build talents," said Citi Malaysia head of corporate bank and GSG Zuliana Tann told The Edge Financial Daily in an interview on Wednesday.
Tann said Malaysia remains an attractive investment destination for MNCs in Asia, such as those from China, Japan and South Korea, as they see growing opportunities here under the retail e-commerce sector, with the country's rising number of Internet users and growing middle-class segment.
"The retail markets have evolved and moved to digital for reasons of cost efficiencies and higher productivity, and e-commerce has great appeal among millennial consumers," she said.
Now, 45% of Citi Malaysia's GSG clients make use of the digital platform. The continued digitalisation of the retail sector presents huge growth opportunities, moving forward, she added.
Which is why Citi Malaysia organised a forum entitled Retail Therapy The Makeover: Understanding the Retail Market in Malaysia on Wednesday to share experts' insights about the local retail industry with its GSG clients. To date, some 35% of its GSG clients here are from the retail and consumer healthcare segments.
"We wanted to give our clients the best of knowledge practice and experience to support them in their efforts to go digital. The forum exposes them to various opportunities for growth that e-commerce can offer ... In addition to the digital agenda, insights on halal certification for business were also shared at the forum," she said.
Revenue growth for City Malaysia's GSG business was up 8% year-on-year (y-o-y) in 2017, and 15% y-o-y up to August 2018.
It brought in about 40 MNCs to invest in Malaysia last year, with investments spread across various sectors, including electrical and electronics (E&E), and consumer healthcare.
Munir Nanji, Citi's Asia-Pacific head for Global Subsidiaries Group (GSG) said: "If we are growing at a pace of 15% every year for the next six years, this will double our business."
He added that the 15% growth rate is far above Malaysia's average economic growth rate — as measured by its gross domestic product — of 5%.
As the world's leading global bank that does business in over 160 countries and jurisdictions, Citi is the best place to support retail companies with the challenges and opportunities arising from them, according to Munir.
"Citi has been at the forefront of banking technology and as the global premier digital bank, we are able to offer financial solutions for clients to penetrate into bigger markets and keep up with the latest e-commerce developments," he added.