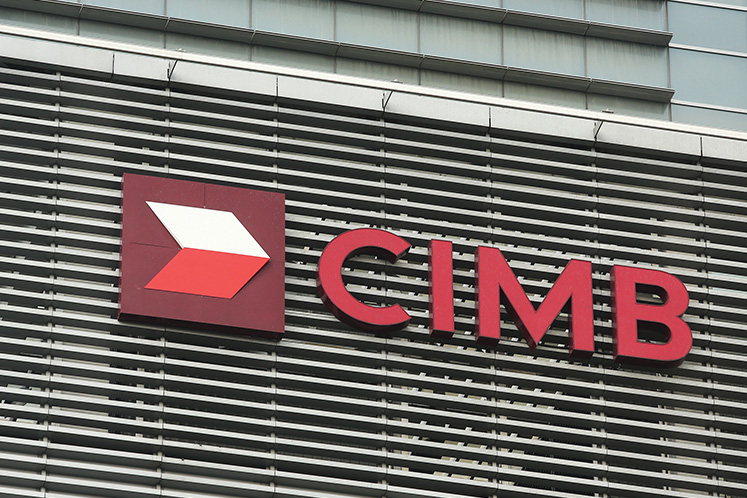 KUALA LUMPUR (June 25): CIMB Group Holdings Bhd's consumer banking arm CIMB Bank Bhd has unveiled the CIMB e Credit Card in collaboration with Visa to address the changing needs of customers' digital-first lifestyles in the Covid-19 pandemic environment.
In a statement today, the group's CEO of group consumer banking Samir Gupta said the CIMB e Credit Card is timely given the accelerated shift to online, contactless and e-wallet transactions as the new normal for customers' banking and payments needs in the pandemic environment. 
"People have increasingly relied on and seen the benefits of e-commerce for essentials and other goods that they may have previously preferred to purchase in a physical store.
"In view of this shift, we are confident that the e Credit Card will play an essential role in supporting customers' daily needs by providing greater ease and extra value to their digital-first lifestyles. The e Credit Card represents two main pivots of CIMB's Forward23 strategy, namely customer centricity and sustainability. We will continue to innovate in order to provide a more seamless and convenient experience to our customers, particularly during this challenging period," Gupta said.
Visa country manager for Malaysia Ng Kong Boon said in the statement the CIMB e Credit Card encourages Malaysians to use contactless payments.
"During Covid-19, we see that consumers are choosing to use contactless payments instead of cash, as it reduces the need for physical contact, and is secure, seamless and efficient," Ng said.
At 3.44pm today, CIMB Group's share price fell four sen or 1.1% to RM3.58 for a market capitalisation of about RM35.51 billion The stock saw some five million shares traded.