This article first appeared in The Edge Financial Daily, on January 17, 2019.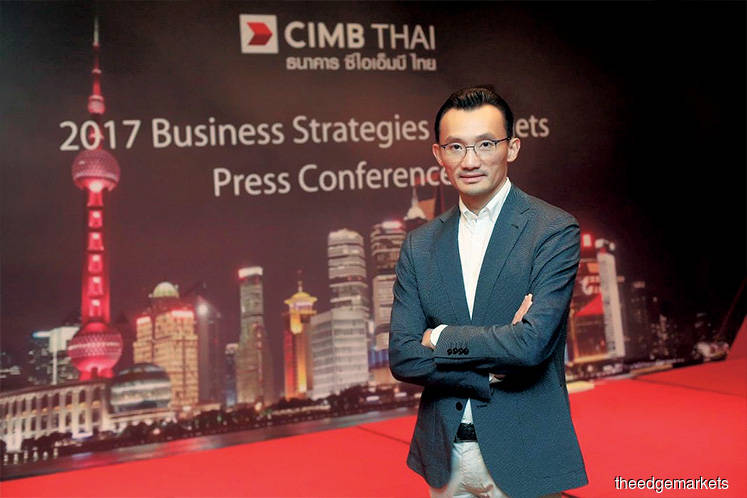 KUALA LUMPUR: CIMB Thai Bank Pcl president and chief executive officer (CEO), Kittiphun Anutarasoti (pic), is taking voluntary personal leave from all his positions in the banking group due to personal reasons.
"Kittiphun submitted a request for voluntary personal leave until March 31, 2019 from his position as president and CEO, as well as a member of the board and its committees, which the CIMB Thai board has approved," CIMB Thai's parent CIMB Group Holdings Bhd said in a Bursa Malaysia filing yesterday.
CIMB Thai's board is expected to announce the appointment of an acting president and CEO upon obtaining the necessary regulatory approvals.
Kittiphun, who has been at the helm of CIMB Thai since Oct 19, 2016, was recently in the news in Thailand in relation to a probe by Krungthai Bank (KTB) — where he used to work — into previous loans extended to a coal mining company, Energy Earth.
According to press reports, the findings made serious allegations against him, relating to misconduct and fraud.
A source told The Edge Financial Daily yesterday that Kittipphun is taking personal leave to fight these allegations.
He used to be a high-ranking executive at KTB overseeing the corporate banking business.
On Jan 10, the Bangkok Post reported that Kittiphun had decried the examination process as unfair as he was not notified of the charge nor was he allowed to clarify his position.
He was reported as saying that KTB only made clear the allegations against him on Dec 25 last year when the inspection was finished.
He planned to appeal to KTB and discuss with lawyers how to proceed, the Thai daily reported.
On Tuesday, CIMB Thai reported a 98.2% fall in net profit for the fourth quarter ended Dec 31, 2018 to 6.9 million baht, from 384.9 million baht a year earlier, due to an increase in operating expenses and a loss on the sale of properties.