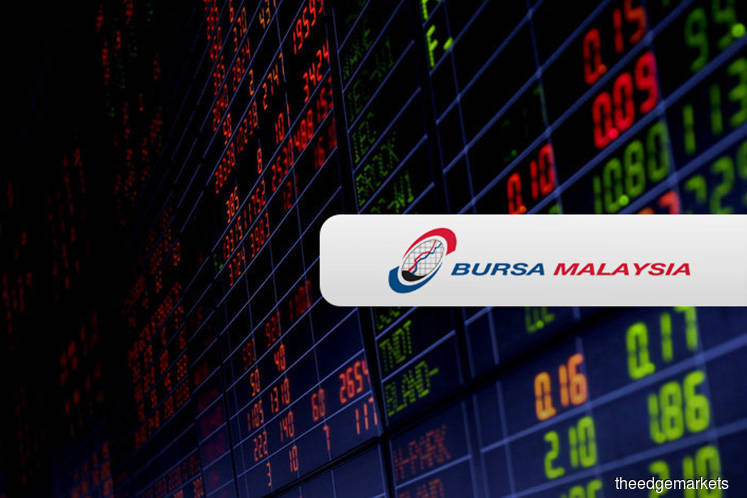 KUALA LUMPUR (Dec 19): CIMB IB Research has lowered its end-2019 KLCI target to 1,638 points from 1,674 points as it expects 2019 to be another challenging year.
"We project 2019 to be a challenging and volatile year for the equity market as corporates come to terms with the new policy and political landscape post-general elections (GE14), as well as adjust to slower global growth, tighter monetary policies and the ongoing US-China trade tensions.
"We revise down our end-2019 KLCI target to 1,638 points (or 14.8x price-to-earning [P/E]) from 1,674 points but maintain end-2018 KLCI target of 1,704 points (or 16.6x P/E). We advise investors to stay in defensive sectors and quality names in 1H19 and look for trading opportunities in oversold stocks," its analysts Ivy Ng Lee Fang and Michelle Chia said in a strategy note Dec 18.
"Our top sector picks are rubber gloves, oil and gas, healthcare and insurance for 1H19. Our top three stock picks for 2019 are Dialog Group Bhd, Malaysian Pacific Industries Bhd (MPI) and Westports Holdings Bhd. We project KLCI earnings to grow by 6% p.a. in 2019F and 2020F but caution that there could be downside risks to these earnings due to potential policy shifts and macro headwinds," they said.
Dialog has a strong growth outlook as more of its tank terminal projects are commissioned, while its risk profile is low due to its long-term leases, said the analysts, adding the group is also working towards securing long-term customers for Pengerang Phase 3, which is expected to be commissioned in stages during CY22-23F.
"We like MPI for its plans to double its revenue within three to five years, driven by new designs and customer wins in automotive and industrial semiconductor applications. On top of this, we expect MPI to benefit from the weaker ringgit versus US dollars.
"Westports is expected to resume volume growth from 2018F onwards, reversing the 9% decline in 2017, due to the M&As (mergers and acquisitions) in the container shipping industry. Long-term prospects remain attractive with the expansion of the container terminal, which will double Westports' existing terminal handling capacity," they added.