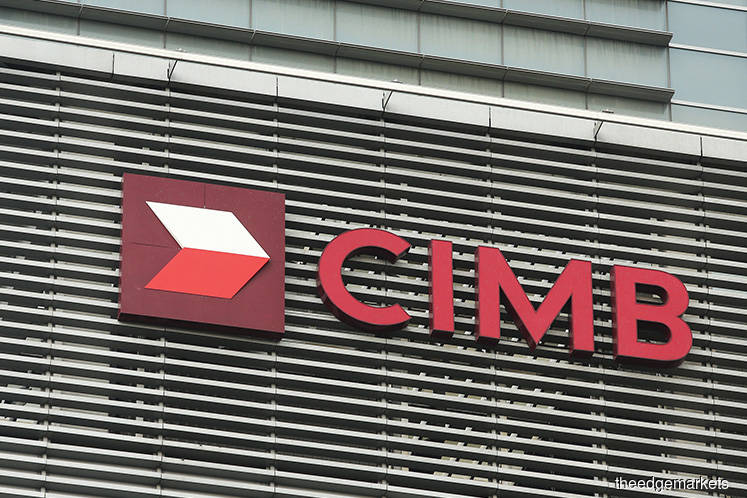 KUALA LUMPUR (Sept 23): CIMB Group Holdings Bhd has been named one of the world's top 100 most diverse and inclusive organisations in the Thomson Reuters' Diversity & Inclusion (D&I) Index 2018, making it the sole Asean banking group in the list.
The index highlights companies that are leading the way in incorporating diversity and inclusion in their company strategy, said CIMB in a statement today.
The ranking is based on the media company's environmental, social and governance data, designed to objectively measure the relative performance of over 7,000 companies globally.
The index, said CIMB, provides an additional lens to investment professionals and investors alike to evaluate companies for their ESG strategies, which have a bearing on long-term opportunities and investment risks, "as more and more investors value the societal and business benefits of investing in diverse and inclusive organisations".
"The recognition in Thomson Reuters D&I Index affirms our efforts to create a positive impact not only economically, but also socially and environmentally. CIMB takes its commitment to all our stakeholders seriously. In terms of our people, we have consciously transformed CIMB into a workplace that attracts and retains a team of talents, currently comprising 34 nationalities spread across 15 countries. As for ESG-related efforts, our corporate social responsibility arm, CIMB Foundation, has expended over RM120 million to benefit about 700,000 lives since its inception in 2007. All these factors have contributed to the Group's journey in becoming a leading ASEAN bank, and I'm pleased that these efforts are being recognised by the Thomson Reuters' D&I Index," said CIMB's group chief executive officer Tengku Datuk Seri Zafrul Aziz in th same statement.
CIMB said it has, over the years, placed employees' holistic growth and well-being at the haert of its innovative award-winning people development and management initiatives.
"This includes extended maternity leave; flexible work arrangements for parents to young children; 30-day paid paternity leave; and even up to six months' staff rejuvenation leave, with the staff's job and seniority assured. Currently, CIMB has a 56% ratio of women in its workforce, with close to 42% representation at senior management level. 
"The group has also embarked on a comprehensive digital journey to future-proof its workforce for the Fourth Industrial Revolution," CIMB said. 
CIMB said its group's corporate social responsibility (CSR) arm, CIMB Foundation, has also funded over 1,000 initiatives under its three pillars of sports, education and community development between the years 2007 and 2017. For the period 2018-2020, the group has also pledged 1% of its profit before tax (PBT) to CSR efforts, ASEAN-wide. 
The group is also adding sustainability into its next mid-term growth plan and recently announced its official membership with the United Nations' (UN) Environment Programme Finance Initiative Principles for Responsible Banking (UNEP-FI), which makes it the only banking group in Malaysia and Asean to be a founding member of the sustainable initiative, with 26 other leading banks from five continents and 19 countries.