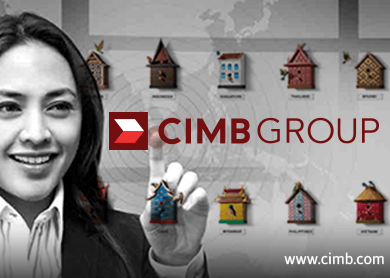 KUALA LUMPUR (May 18): CIMB Group Holdings Bhd, which announced its first-ever group-wide mutual separation scheme (MSS) last Friday (May 18), said it will not implement the MSS outside Malaysia and Indonesia.
"No [we will not introduce it elsewhere], we have already introduced it in Malaysia and Indonesia. CIMB Thai is too small [for the MSS]," CIMB group chief executive officer (CEO) Tengku Datuk Zafrul Aziz told theedgemarkets.com today.
His comments came on the sidelines of the launch of Khazanah Nasional Bhd's first sustainable and responsible investment sukuk, worth RM1 billion, today.
Asked about the group's expected operational cost savings from the MSS, Zafrul declined to reveal any figures.
"It depends; it is voluntary. Depending on how many people (CIMB staff) will accept it (MSS), then we will know," he said.
Zafrul, however, confirmed that the figures reported by The Edge Financial Daily today, quoting sources, that the group was looking to cut about RM400 million a year to hit its targeted cost to income ratio (CIR) of 55% of the group's total costs, were "quite accurate".
The daily had noted that staff costs currently makes up 55% of the group's total costs, and the group would look at other cost-cutting measures, such as its procurement and strategic review costs.
Employees who are interested in the MSS are expected to submit their applications by May 29 this year.
Successful applicants will receive packages based on rank and years of service, as well as options for extended medical cover for three years and participation in re-skilling and outplacement programmes.