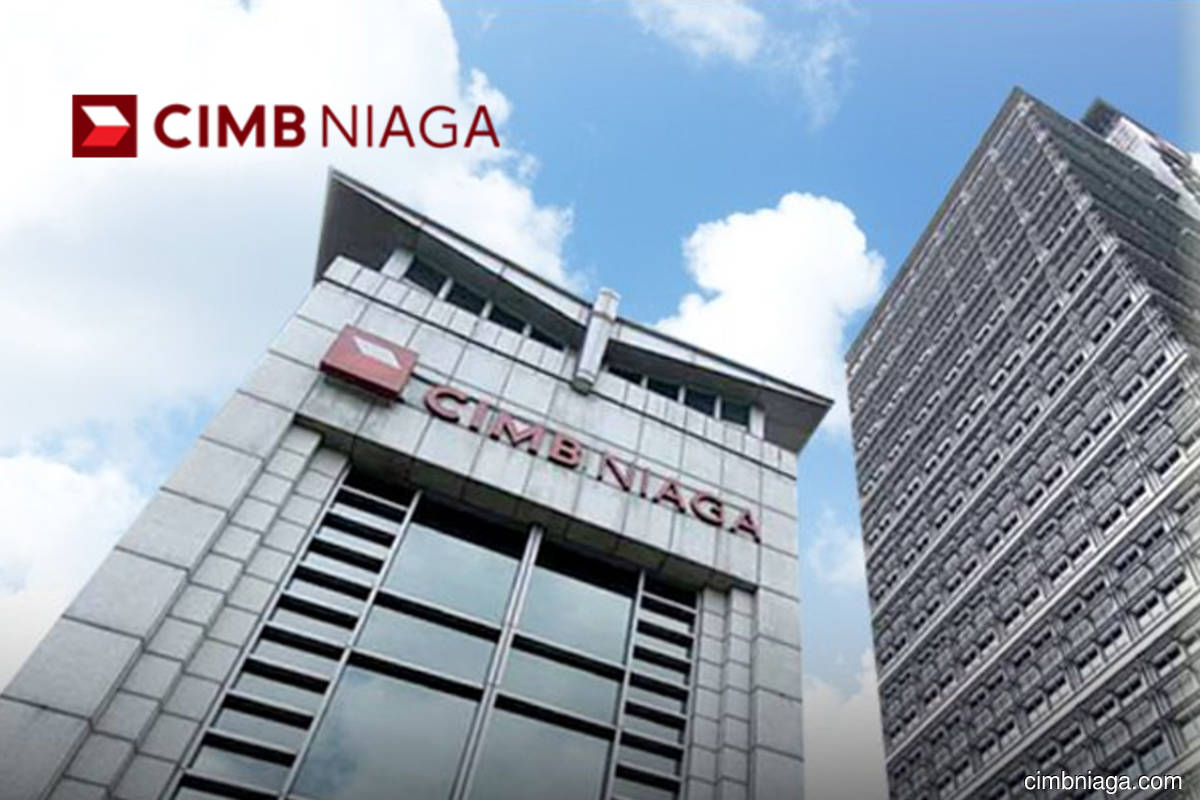 KUALA LUMPUR (April 28): CIMB Group Holdings Bhd's 92.5%-owned PT CIMB Niaga Tbk (CIMB Niaga) highlighted that its unaudited consolidated net profit for the first quarter of the year (1Q22) grew 19.9% year-on-year (y-o-y) to the tune of 1.2 trillion Indonesian rupiah (approximately RM361.71 million). 
In a statement on Thursday (April 28), CIMB Niaga — the second largest privately owned bank by assets in Indonesia — said the financial results announced translated into earnings per share of 47.89 Indonesian rupiah.
CIMB Niaga president director Lani Darmawan shared that healthy growth in operating income, well-managed operating expenses and lower provisioning drove the performance in 1Q22.
"Our strong results reflect the positive economic recovery and the progress we have made in our strategic priorities.
"We continued to maintain prudent provisioning with high focus on asset quality and risk management. With the ongoing economic recovery, we expect a sustainable performance in 2022, driven by loan growth, normalisation of net interest margins in subsequent quarters as well as heightened discipline in cost management. 
"Going forward, we will continue to build and leverage our digital capabilities to enhance customer experience and drive long-term business growth," she said. 
According to the financial results filed with Bursa Malaysia, CIMB Niaga's consolidated gross non-performing loan ratio improved to 3.62% as at March 31, 2022 from 3.81% a year earlier. The consolidated cost-to-income ratio also improved to 43.84% from 44.03% over the same period.  
In the statement on Thursday, CIMB Niaga pointed out that its capital adequacy ratio and loan-to-deposit ratio were strong at 23.1% and 76.1% respectively as at March 31, 2022.
Total loans stood at 182.7 trillion Indonesian rupiah, contributed mainly by a 12.4% y-o-y growth in the consumer banking segment, while mortgages grew by 9.2% y-o-y and auto loans rose by 48.8% y-o-y, it added.
"As one of the leading banks that are actively implementing sustainability in Indonesia, CIMB Niaga has made various efforts to support Sustainable Development Goals implementation through the five-pillar strategy — Sustainable Action, Sustainable Business, Corporate Social Responsibility, Governance and Risk, and Stakeholder Engagement and Advocacy.
"We strive to build a sustainable business by synergising environmental, economic, social and governance aspects into the banking process," Lani shared. 
Meanwhile, in the syariah banking segment, CIMB Niaga's Islamic business unit maintained its position as the largest in Indonesia, with total financing valued at 38.1 trillion Indonesian rupiah (up 17.4% y-o-y) and deposits at 40.1 trillion Indonesian rupiah (up 35.4% y-o-y) as at March 31, 2022. 
To support business growth, CIMB Niaga said it will continue to improve customer experience by offering a comprehensive suite of products and services through its 418 branches (including 34 mobile branches and 36 digital lounges).
Across the country, CIMB Niaga operates 4,431 ATMs (including 936 cash deposit and recycle machines) and 258,376 electronic data capture points (EDCs & QR). 
On Bursa, CIMB Group closed four sen or 0.78% higher at RM5.19 on Thursday, giving it a market capitalisation of RM53.05 billion.