This article first appeared in The Edge Malaysia Weekly, on August 13, 2018 - August 19, 2018.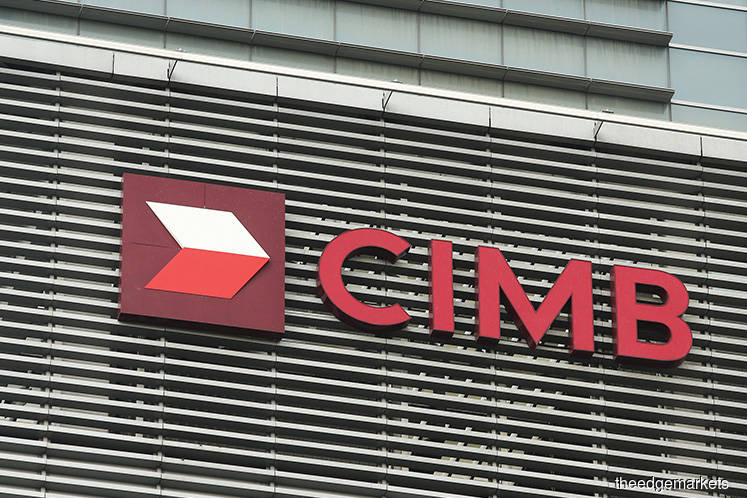 CURIOSITY was aroused in banking circles when PT Bank CIMB Niaga Tbk, the Indonesian subsidiary of CIMB Group Holdings Bhd, did not release its half-year financial results by end-July as it normally tends to do. The delay, according to sources, relates to an upcoming move by CIMB Niaga to raise additional capital.
When contacted, CIMB Group says CIMB Niaga plans to raise as much as IDR500 billion (RM142 million) from the sale of subordinated bonds later this year. The move comes after Indonesia's Financial Services Authority (OJK) imposed extra capital requirements on the nation's top banks — or what it calls systemically important banks — as a safeguard in the event of bank failures.
As part of the contingency planning, OJK had required such banks to develop and submit by the end of last year "recovery plans" in the event of a failure. It is also requiring the banks to have equity-like debt instruments by end-2018, and thus, some banks are expected to issue such instruments this year, mostly in the form of sub-debt instruments with conversion or write-down features, according to data from the Indonesian Banks Association.
"OJK requires DSIBs (domestic systemically important banks) to issue capital instruments — that is, debt or convertible — under its Rencana Aksi (Recovery Plan) by the end of this year. Pursuant to this, CIMB Niaga has put in a plan for a subordinated debt issuance with a maximum amount of IDR500 billion in the second half of 2018 to comply with the aforementioned OJK requirements," a CIMB Group media spokesperson tells The Edge.
The proposed amount, date and terms of the issuance are still subject to finalisation, the spokesperson adds.
Other large Indonesian lenders, too, recently announced plans to sell bonds to fulfil OJK's requirements, the proceeds of which could also be used to fund their lending business. Based on recent news reports, PT Bank Central Asia Tbk sold subordinated bonds to raise IDR500 billion, while PT Bank Pan Indonesia Tbk, better known as Bank Panin, plans to offer IDR100 billion bonds and IDR1.302 trillion of subordinated bonds. PT Bank OCBC NISP Tbk said in April that it will issue IDR1 trillion of subordinated bonds.
"It's just contingency planning by the OJK. It's not like the big banks there are in trouble or in dire need of additional capital. CIMB Niaga's capital ratios are actually quite high," a regional banking analyst tells The Edge.
As at the end of last year, DSIBs were well-capitalised, with an average capital adequacy ratio (CAR) of 20.5% and mostly in the form of CET-1, which is of high-loss-absorbing capacity, according to the Indonesian Banks Association. CIMB Niaga, the fifth largest bank by assets, had a CAR of 19.13% as at end-March, and total capital of IDR37.69 trillion.
Analysts are not sure if Malayan Banking Bhd's Indonesian subsidiary, PT Bank Maybank Indonesia Tbk, is considered a DSIB that would have to meet OJK's requirements. "Maybank Indonesia hasn't indicated that it plans to issue subordinated bonds. Unlike CIMB Niaga, it is not a Buku IV bank (which denotes a category of banks with capital of above IDR30 trillion) … but we don't know if it is considered by OJK to be a DSIB," an analyst points out. OJK does not name the banks it considers DSIBs.
Maybank Indonesia released its 1HFY2018 results on July 27. Its profit after tax and minority interest fell 6.59% to IDR932.7 billion due to lower fee-based income and a slight compression in net interest margin (NIM). Its CAR stood at 18.8%, with its total capital at IDR24.7 trillion.
Meanwhile, CIMB Niaga is expected to release its 1HFY2018 results this Tuesday. "We understand that the results were delayed (from end-July) because it needed to have its accounts audited to facilitate the corporate exercise," says an analyst.
Analysts say CIMB Niaga's move to raise subordinated debt will not have an impact on CIMB Group, which tends to derive about a fifth of its annual bottom line from the Indonesian bank.
Expectations are that CIMB Niaga's second-quarter earnings will be subdued due to weaker loan growth and NIMs after it was unable to reprice its loan yields immediately after Bank Indonesia raised interest rates.
Since mid-May, Indonesia's central bank has raised interest rates on three occasions, by 100 basis points in total. Loan growth in the country has also been weak, partly because of a slower-than-expected rollout of infrastructure projects due to uncertainty from an impending presidential election next year.
"You'll see CIMB Niaga's margins slip because of the higher rates, and you'll see loans slow, but its provision levels should be relatively stable — I don't think there's much asset quality risk at this juncture. So, net profit in 2Q will likely be flattish compared with 1Q," a banking analyst says. In 1Q, its net profit grew 37% year on year to IDR877 billion. NIM in that quarter slipped to 5.1% from 5.2% in 4QFY2017.
The move by Indonesia's central bank to raise rates aggressively was to stabilise the rupiah, which has depreciated since early this year. Some economists think there is room for rates to be raised further this year should pressure on the rupiah resurface amid global financial volatility.
"[CIMB Group's] management is monitoring closely the movement of the rupiah. Further depreciation of the rupiah will dampen CIMB Niaga's earnings translation into CIMB Group and ultimately hit the latter's earnings and capital," HLG Research says in a July 26 report on CIMB Group.
CIMB Group is expected to announce its 2Q results later this month.
Save by subscribing to us for your print and/or digital copy.
P/S: The Edge is also available on Apple's AppStore and Androids' Google Play.