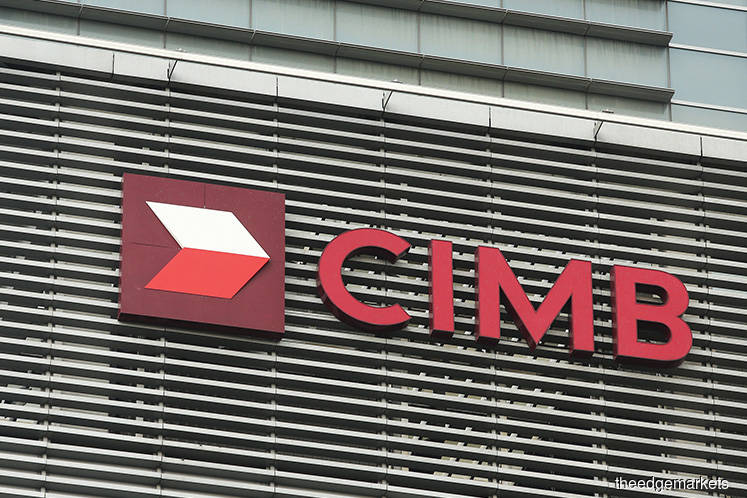 KUALA LUMPUR (April 25): PT CIMB Niaga Tbk reported a 37% year-on-year increase in its net profit to IDR877 billion (RM246.8 million) for the first quarter ended March 30, 2018 (1QFY18), on the back of higher non-interest income (NII).
In a statement, the bank said its NII for the quarter increased 38.5% to IDR992 billion, while provision expenses fell 21.2% year-on-year (y-o-y).
"We posted a positive performance in 1QFY18, in line with gradual improvements in macroeconomic conditions. Our operating income of IDR4 trillion increased 5.6% y-o-y, while our costs were 4.4% higher y-o-y at IDR2 trillion.
"Our progressive improvement in asset quality management brought about a 21.2% y-o-y reduction in provisions. As a result, we posted a 37% y-o-y increase in net profit to IDR877 billion," said CIMB Niaga president director Tigor M Siahaan.
The bank maintained its position as Indonesia's second-largest national private-listed bank by assets, with total assets of IDR257.5 trillion as at March 31, 2018.
It said consumer loans stood at IDR48.1 trillion, accounting for 27% of total loans. Micro small medium enterprise (MSME) loans stood at IDR35.1 trillion or 20% of total loans, while wholesale banking accounted for the largest proportion of the loan book, at IDR65.2 trillion or 36%.
Meanwhile, commercial loans totalled IDR30.7 trillion, accounting for 17% of the loan book.
"Our strategy to focus on the mortgage and SME segments is gaining traction, with each segment growing by 9.9% and 5.3% y-o-y respectively, while our corporate and commercial loans grew 7.3% and 4.9% y-o-y respectively," Tigor said.
93% of total transactions by customers were made through digital channels such as CIMB Clicks, Go Mobile, ATMs and the Rekenin Ponsel mobile wallet, the bank added.
For the Shariah banking segment, total financing stood at IDR17.4 trillion, with third party deposits of IDR17.6 trillion as at March 31, 2018. The segment continues to grow, accounting for 9.7% of the bank's total loans from 6.2% in the previous year.
"Going forward, we will continue to focus on cross-selling activities to drive fee income, optimise CASA with our consumer and SME digitisation, and strengthen our Shariah business proposition and Shariah-compliant product offerings," Tigor added.
CIMB Niaga is Indonesia's fifth-largest bank by assets and is majority owned by CIMB Group Holdings Bhd.