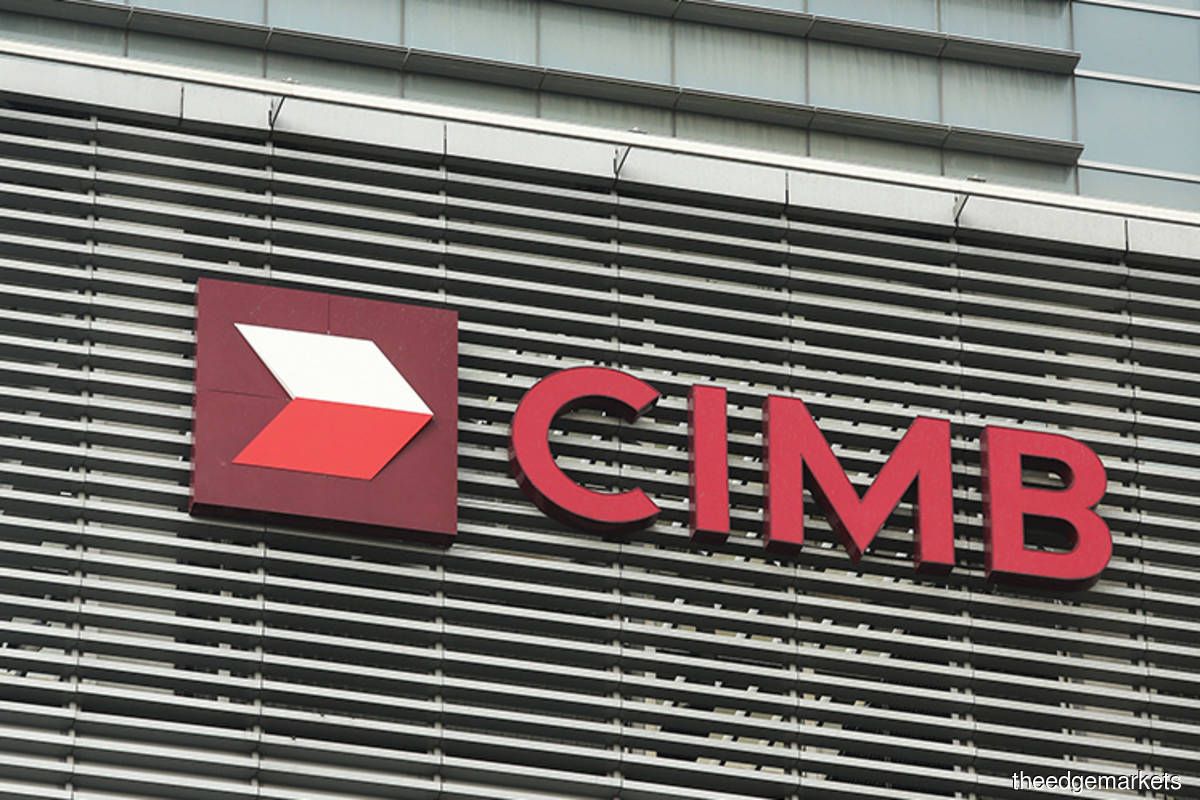 KUALA LUMPUR (May 5): CIMB Group Holdings Bhd is looking to split the chief executive officer (CEO) job at its group wholesale banking segment into two, resulting in co-CEO positions to separately oversee the treasury and markets segment as well as the corporate and investment banking segment, said multiple sources familiar with the matter.
At present, group wholesale banking — that is the largest contributor in terms of profit before tax (PBT) for financial year 2021 (FY21) ended Dec 31, 2021 — has three business units parked under it - corporate, treasury and markets, as well as investment banking.
"The head of Southeast Asia equity capital markets at JPMorgan Chase & Co — Novan Amirudin — who had resigned from the foreign bank, will be joining CIMB as its co-CEO of wholesale banking, overseeing the corporate and investment banking business.
"Chu Kok Wei — the current group head of treasury business at CIMB — will be the other co-CEO of wholesale banking and he will be overseeing the treasury and markets business," said a source.
When contacted about this, CIMB in a written reply noted: "CIMB does not comment on rumours or reports speculative in nature."
The head of wholesale banking position had been left vacant at CIMB after Omar Siddiq resigned from that post in January to become HSBC Bank Malaysia's CEO.
Bloomberg reported last month that Novan, 42, was resigning from JPMorgan as head of Southeast Asia equity capital markets after serving more than 15 years at the US bank.
Novan, who was also head of Malaysia investment banking at JPMorgan, had started his gardening leave, the newswire added.
Prior to joining JPMorgan in 2006, Novan — a University of Melbourne graduate in commerce, accounting and finance — was doing corporate finance in PricewaterhouseCoopers Malaysia from 2004 to 2006, according to his LinkedIn profile.
Meanwhile, Chu has been with CIMB for nearly two decades since 2003 and took on the group head treasury markets position at the banking group in 2016.
According to his profile online on the website of Asia Securities Industry & Financial Markets Association, prior to joining CIMB in 2003, Chu had six years' experience with a major European bank developing its local currency fixed income business in both Malaysia and Singapore.
It is understood that Chu is part of the team that has built CIMB's treasury unit over the past decades.
The treasury and markets business was the largest contributor in terms of PBT to CIMB's group wholesale banking unit, contributing RM1.43 billion or 58% to that segment's RM2.48 billion total PBT for FY21.
The corporate banking business recorded a PBT of RM931 million or 38% contribution while investment banking registered a PBT of RM113 million or 4%.
In terms of contribution to the total CIMB Group's FY21 PBT of RM6.3 billion, the treasury and markets was the second largest contributor to PBT after the consumer business segment.
Interestingly, at the peak of the Covid-19 pandemic causing lockdowns in economies in 2020, the treasury and markets segment was the best performing unit as it contributed the most in terms of PBT to the group with its RM633 million earnings in FY20.
Treasury and markets segment aside, the corporate and investment banking businesses are also important contributors to the group.
After all, the investment banking business has strong legacy roots at CIMB given that the banking group started off as an investment bank.
In FY21, investment banking completed close to US$35 billion in aggregation worth of debt capital markets issuances in regional local currencies, US dollar, and pound sterling, 21 equity capital markets deals in the region as well as US$690 million of merger and acquisition transactions, according to the group's latest annual report.
In total, wholesale banking registered RM5.2 billion revenue in 2021, an increase of 6.6% year-on-year, primarily from net interest income. While loans grew marginally at 1.6% to RM116.6 billion, the segment's deposits saw a good 14.3% growth year-on-year to RM187.3 billion, driven by higher cash management, current and savings account balances.
CIMB Group's annual report noted that wholesale banking reported positive JAW (gross income growth exceeds gross expense growth) while direct cost-to-income ratio was at a downtrend to 38.6% in 2021 compared with 38.9% in 2020 and 46.7% in 2019.
Provision operating profit saw 7.1% year-on-year growth while loan loss provisions fell 68.1% year-on-year to RM813 million — which CIMB noted had surpassed internal targets.
At the time of writing, CIMB's share price was down nine sen or 1.73% to RM5.11.
Read also:
CIMB appoints Chu Kok Wei, Novan Amirudin as co-CEOs of group wholesale banking business