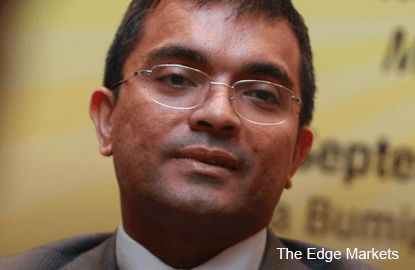 KUALA LUMPUR: CIMB Group Holdings Bhd announced yesterday the resignation of Badlisyah Abdul Ghani as chief executive officer (CEO) and a member of the board of CIMB Islamic Bank Bhd, effective Aug 15.
Badlisyah also heads CIMB Group's Islamic banking and finance franchise.
In a filing with Bursa Malaysia yesterday, CIMB Group said Mohd Shafri Shahul Hamid had been elected as person-in-charge of the Islamic bank.
"The board of CIMB Islamic Bank has also agreed for the group nomination and remuneration committee to start the process to identify the next CEO for the bank," it added.
"We respect Badlisyah's decision. Since his appointment in 2006, Badlisyah has strengthened our global Islamic banking franchise, and we are now well positioned globally to tackle the challenges and opportunities ahead of us," said chairman of the board of CIMB Islamic Bank, Datuk Syed Muhammad Syed Kadir.
Badlisyah, who is also Association of Islamic Banking Institutions Malaysia president, has recently claimed in his Facebook posting that the banking documents released by The Wall Street Journal allegedly showing transactions of US$700 million (RM2.67 billion) of 1Malaysia Development Bhd's (1MDB) funds into personal accounts of Prime Minister Datuk Seri Najib Razak, were false.
He had also claimed that the Swift code in the document did not match that of the originating New York-based Wells Fargo Bank.
However, later in the same evening, Badlisyah released a press statement admitting he was wrong in his analysis of the documents and that the opinions expressed on his Facebook page were strictly his personal opinions.
In an Instagram post on July 8, CIMB Group chairman Datuk Seri Nazir Razak apologised and said that Badlisyah should not have commented on the documents as it was a technical matter. He added that the bank would be conducting an internal inquiry into the matter.
This article first appeared in The Edge Financial Daily, on July 15, 2015.