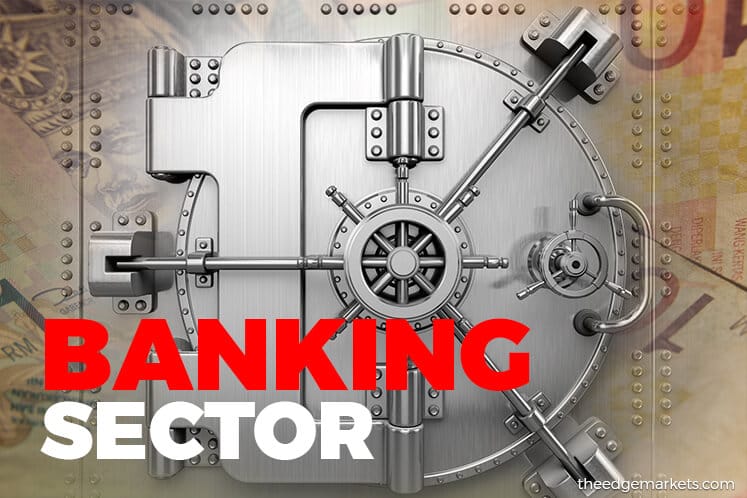 KUALA LUMPUR (June 13): CIMB IB Research has maintained its "Overweight" rating on the banking sector and said banks' net profit increased by a strong 14% yoy in 1Q17, underpinned by lower loan loss provisioning and wider topline expansion.
In a note June 12, the research house said it expects even stronger double-digit net profit growth (year-on-year) for banks under its coverage in 2Q17 (vs. 8.3% y-o-y in 1Q17), partly due to the lower base in 2Q16 (vs. 1Q16).
"Our expectations for 2Q17 would be (1) double-digit declines in loan loss provisioning, (2) stable or slightly lower y-o-y net interest margin, (3) 5-6% y-o-y increase in overheads, (4) loan growth of 5-6% y-o-y at end-Jun 17 and (5) slight increase in gross impaired loan ratio to circa 1.7% at end-Jun 17," it said.
CIMB Research said 1Q17 earnings underperformed house forecasts due to Alliance Financial Group Bhd's weaker-than expected topline growth.
The research house said expects stronger net profit growth for banks in 2Q17 due to lower credit cost.
"We project net profit growth of 9.2% for banks in 2017 (vs. 0.9% in 2016).
"We retain our sector Overweight call on expected recovery in 2017 net profit growth," it said.