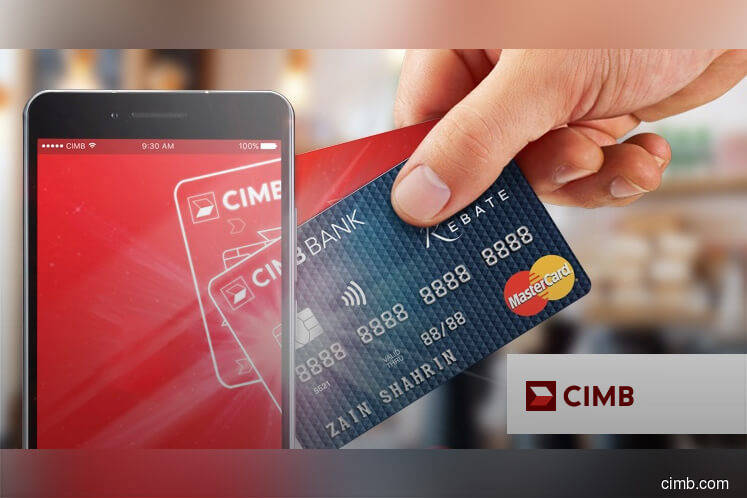 KUALA LUMPUR (Aug 29): CIMB Group Holdings Bhd's second quarter net profit rose 80% to RM1.98 billion from RM1.1 billion a year earlier, helped by the financial services provider's asset disposal gains and lower allowance for loan impairment losses.
CIMB told Bursa Malaysia today revenue rose to RM4.86 billion in its second quarter ended June 30, 2018 (2QFY18) from RM4.33 billion a year ago.
For 1HFY18, CIMB said net profit climbed to a record RM3.29 billion from RM2.28 billion a year earlier, while revenue was higher at RM9.17 billion compared to RM8.69 billion.
"CIMB Group reported a record net profit of RM3.29 billion in the first half of 2018 (1HFY18) bolstered by a gain from the sale of 20% of CIMB-Principal Asset Management and 10% of CIMB-Principal Islamic Asset Management amounting to RM928 million. This raised the group's 1HFY18 return on average equity to 11.5%, and reduced its cost-to-income ratio to 46.1%.
"CIMB Group is relatively cautious on 2018 growth prospects in view of rising global trade tensions and market uncertainties. Nevertheless, the group remains focused on achieving its T18 targets, subject to recovery of capital markets, and continued improvement in asset quality across Indonesia, Thailand and Singapore. CIMB Malaysia is expected to track the domestic economy and investment climate. CIMB Singapore's prospects will be driven by regional economic conditions. CIMB Thai and CIMB Niaga's business recalibration initiatives are progressing well," CIMB said.