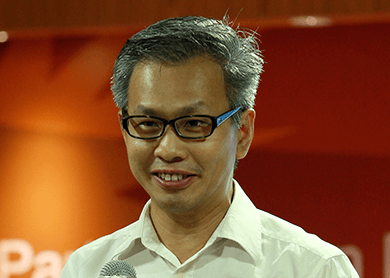 KUALA LUMPUR: Selangor DAP now wants Menteri Besar Mohamed Azmin Ali to choose between the two parties it wants to work with in Malaysia's richest state following PAS' move to cut ties with DAP.
State DAP chief Tony Pua said he agreed with PAS information chief Datuk Mahfuz Omar's suggestion that Azmin choose who he wanted to work with in the state: PAS or DAP.
"PAS wants Azmin to choose which party he wants, DAP too shares the same view. So, we leave it to Azmin to decide.
"DAP will talk with Azmin to see what is his position," Pua told reporters at the Parliament lobby yesterday.
The Petaling Jaya Utara federal lawmaker said it was unlikely for DAP, PAS and PKR to meet to discuss their relationship in 
the state government.
He also shot down any possibility of DAP and PAS putting the current acrimony behind them.
"How do you want us to reconcile? Unless PAS holds another muktamar and retract its resolution to cut ties with DAP," he said.
He conceded that the current imbroglio should not continue as it would affect Pakatan Rakyat's chances in the next general election.
In the PAS muktamar last week which saw the conservative ulama faction sweep almost all top party positions, ousting the progressive faction, the party leadership accepted the Dewan Ulama's motion to sever ties with DAP without debate.
The decision has thrown the fate of the Selangor government, where PAS has 14 seats, DAP 15, PKR 13 and BN 12, into uncertainty. — The Malaysian Insider
This article first appeared in The Edge Financial Daily, on June 10, 2015.