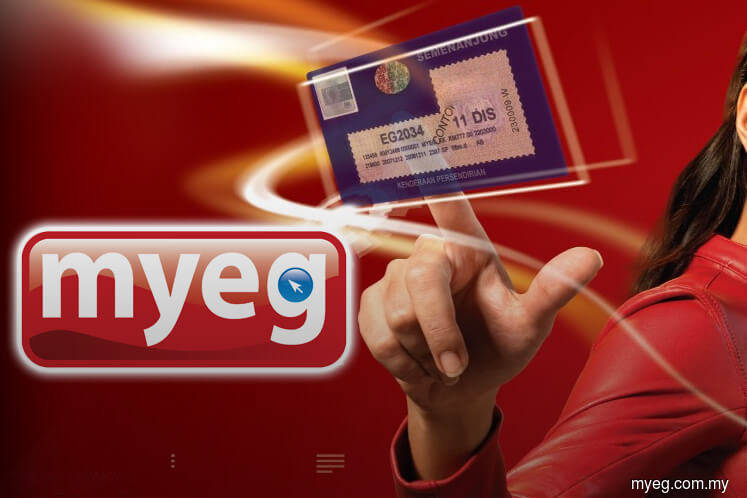 KUALA LUMPUR (Feb 19): My E.G. Services Bhd (MyEG) said it has developed an Artificial Intelligence-powered coronavirus risk profiling system, a tracking system for foreign visitors.
In a statement, MyEG, which is said to be in the race for the Government's foreign visa system (VLN) and the Integrated Immigration System (IIS), noted the company's innovation has leveraged on its partnership with Phoenix Travel Worldwide Co.
Phoenix Travel is a leading China outbound travel company whose shareholders include China State Owned Enterprise (SOE) Citic Capital, Haier and Legend Holdings/Lenovo.
MyEG is now making the innovation available in Malaysia and the Philippines.
The fully-automated system encompasses analytics of a vast number of available data points, including visitors' previous known whereabouts as well as heart rate and blood pressure readings crossed-referenced against public transportation ridership and exposure to locations with incidences of infections.
In addition, the company said the system provides ongoing engagement with the visitor within the country, thus enabling health authorities to be alerted of any anomalies and to take immediate appropriate measures, such as in the event that evacuation or quarantine of affected persons is necessary.
"In light of the outbreak of Covid-19 that has been declared a global health emergency by the World Health Organization (WHO), the need for a smart health profiling and tracking system capable of handling large volumes of inbound Chinese travelers has become a matter of profound urgency for Governments worldwide, particularly of those countries that are popular destinations for visitors from China, the epicentre of the virus," it said.
MyEG pointed out that implementing travel restrictions on visitors from certain cities like Wuhan and Wenzhou can be tricky and inaccurate if Governments depend on information on passports.
"With this system, said historical geolocation information coupled with other relevant parameters create a health risk profile on individual travellers that allows authorities to conduct a more detailed assessment on high health risk visitors. The data analytics algorithm constantly evolves as we learn more about the virus each passing day," it added.
My E.G. shares price dropped one sen to RM1.23, giving it a market capitalisation of RM4.26 billion. The counter was heavily traded and it was the day's fourth most active stock, with some 67.14 million shares done. It has gained about 18% year to date