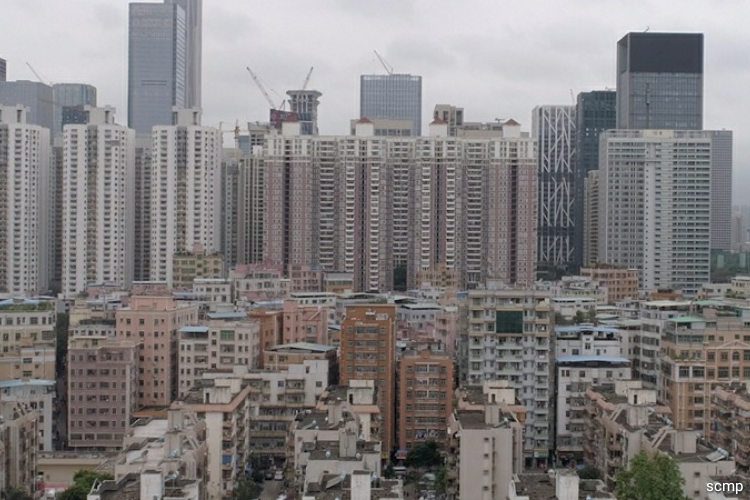 (Oct 9): Chinese developers have been losing their appetite for land in the Greater Bay Area as they find themselves short of funds amid weakening property sales and a government crackdown on debt, new figures show.
Ninety-three parcels of land were snapped up by the 20 major developers tracked by data consultancy Real Estate Foresight in the 12 months to July in the nine cities in Guangdong Province that are part of the bay area plan.
That represents a slump of around 30 per cent from the previous year when those same builders splashed out on 132 plots.
The plan, encompassing Hong Kong, Macau and southern Chinese cities including Shenzhen, Guangzhou and Zhuhai, is destined to be China's innovation and financial powerhouse and embodies President Xi Jinping's ambition to create a hub to rival the likes of Silicon Valley and the Tokyo Bay Area.
With its economic output and population set to skyrocket, the country's leading builders were desperate to get a slice of the action when the bay area initiative was first announced in 2017.
In terms of total value, the 20 developers paid 131.3 billion yuan for the sites, just 5 per cent less than the 138.4 billion yuan they paid in the earlier period.
However, the consultancy's data shows the top four players this year – China Vanke, China Poly, China Resources Land, and China Overseas Land & Investment (COLI) – paid a combined 79.5 billion yuan (US$16.25 billion) for their sites, a 19.4 per cent fall from the 98.6 billion yuan they parted with a year earlier.
China Poly was the most aggressive, splashing out 24 billion yuan for 12 sites in the year to July 2019. That was a far cry from its shopping spree a year earlier when it bought 22 sites for 38.6 billion yuan.
Country Garden, the China's largest developer by sales, put the brakes on the most. Having spent 36.6 billion yuan on 46 sites in the bay area in 2018, it bought just eight parcels for 5.9 billion yuan this time around.
"Developers are very cautious in land-purchasing, even in hotspot cities as many of them are under liquidity pressure and have found it harder and harder to access sources of credit as Beijing has sought to clamp down on high debt levels," said Yan Yuejin, director of the Shanghai-based E-house China Research and Development Institution.
The slower pace of buying came after property sales contracted 0.6 per cent in the period from January to August, after a 1.3 per cent decline in the first seven months, according to Reuters. Homebuyers have been holding back amid an economic outlook dampened by the ongoing US-China trade war.
Can China's Greater Bay Area offer relief to Hong Kong's housing woes?
In May, the China Banking and Insurance Regulatory Commission banned direct financing to developers who have not yet secured all the approvals necessary to start building or who have not secured all the funding they need for a project. The ban was later expanded to include indirect financing through equity investments and bond subscriptions.
The regulator later instructed banks to closely scrutinise loans going into the real estate sector. That included loans to developers and mortgages to buyers.