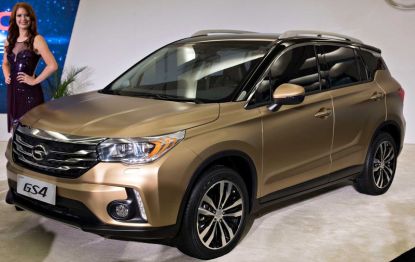 (Jan 27): American automakers sold 2.96 million vehicles in China last year. But no mainland car brand has yet to crack the US market. It hasn't been for lack of trying. Zhejiang Geely Holding Group and BYD, two large Chinese carmakers, had set — and failed to achieve — timetables to begin US sales as far back as a decade ago. They'd underestimated the difficulties of meeting American regulatory standards and consumer expectations. Now Guangzhou Automobile Group believes that the third time could spell success.
GAC, as the automaker is known, displayed its Trumpchi brand on the main show floor of the North American International Auto Show in Detroit in January, flanked on three sides by Toyota, Lexus, and Volvo Cars, the only other Chinese-controlled brand represented this year at the biggest car exposition in North America.
State-owned GAC jointly produces cars with Toyota, Honda, and Fiat Chrysler Automobiles (FCA) in China. In 2010 it started Trumpchi — a phonetic rendering of the brand's Chinese name that's also a play in English on "China's trump card" — as part of a broader push by the country to promote indigenous brands. "If we make it work in the US, it'll help us with our international expansion and greatly enhance our brand image in all markets," says GAC President Feng Xingya.