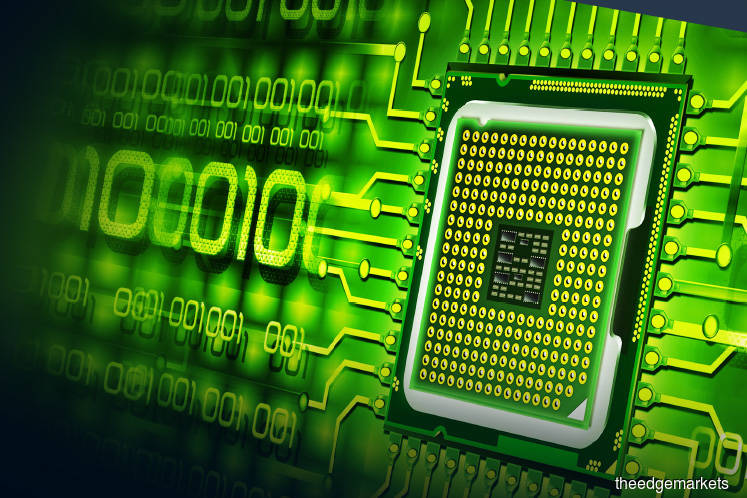 KUALA LUMPUR (Sept 5): China's front-end fab capacity is projected to account for 16% of the world's semiconductor fab capacity this year, and will increase to 20% by the end of 2020, according to the U.S.-based Semiconductor Equipment & Materials International (SEMI).
In a statement on its website Sept 4, SEMI said China will top the rest of the world in fab investment in 2020 with more than US$20 billion in spending, driven by memory and foundry projects funded by both multinational and domestic companies.
The China IC Ecosystem Report, produced by SEMI, also shows that IC Design remained the largest semiconductor sector in China for the second year in a row with US$31.9 billion in revenue in 2017, widening its lead over the long-dominant IC Packaging and Test sector.
SEMI said the ascent of China's IC Design sector comes as the region's equipment market is expected to claim the top spot in 2020 for the first time on the strength of the continuing development of its domestic manufacturing capability.
It said China's maturing domestic fab sector is also benefiting domestic equipment and materials suppliers.
"Both groups continue to see gains in their product offerings and capabilities, particularly in silicon wafer production," said SEMI.
SEMI said the more than US$21.5 billion accumulated by the National IC Fund, a critical component of the 2014 National Guideline to address China's semiconductor trade deficit, has spurred rapid gains throughout the region's IC supply chain.
"Semiconductors are China's largest import by revenue. Phase 2 of funding aims to raise another US$23.0-US$30.0 billion," it said.