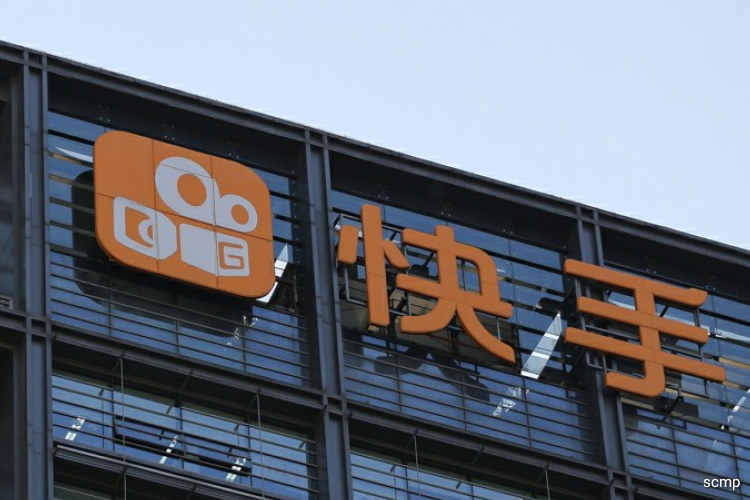 (Aug 6): Popular short video-sharing platforms Kuaishou and Douyin – known outside China as Kwai and TikTok, respectively – closed the gap behind YouTube to rank among the world's highest-grossing photo and video apps in the second quarter of this year.
The latest quarterly rankings, announced in a blog post on Friday by app analytics firm Sensor Tower, showed Kuaishou keeping its runner-up spot even though 99 per cent of its revenue was generated from its home market.
Fast-growing Douyin, which has a large number of users outside the Chinese mainland, moved past image-editing app PicsArt to rank third in the quarter ended June 30.
Sensor Tower, which based its estimates on downloads from Apple's App Store and Google Play, also reported that the widely known TikTok was ranked again as the world's most downloaded app from a publisher based in China, with more than 156 million new installations in the same period.
Representatives from Tencent Holdings-backed Kuaishou Technology and ByteDance-owned Douyin declined separate requests for comments.
While short-form video apps have been around since early this decade in China and other markets around the world, their popularity has exploded the past few years on the back of a growing new segment of consumers known as Generation Z.
This postmillennial demographic group, which researchers have defined as people born from the mid-1990s to the early 2000s, have grown up using the internet from a young age and become savvy with streaming video on their smartphones.
There are 800 million Chinese consumers who regularly watch short videos, according to the 2019 China Internet Report, which was published last month by the South China Morning Post and its sister site Abacus, in conjunction with Proof of Capital managing partner Edith Yeung.
Kuaishou, which became popular for its clips of stunts and pranks by users in small Chinese towns since the platform went live in 2011, recorded close to US$78 million in gross revenue in the second quarter, up 57 per cent from a year earlier, according to Sensor Tower.
The US research firm did not immediately respond to an email inquiry about TikTok's gross revenue in the second quarter.
YouTube, which operates as a subsidiary of Google, had nearly US$138 million in gross revenue in the same period. About 70 per cent of that amount was from the US, followed by 7 per cent from Japan and 4 per cent from the UK.
To be sure, YouTube still has the most number of users – about 2 billion monthly active users (MAUs) as of March, according to its own estimates – in the photo and video app category rankings tracked by Sensor Tower.
Initially released in September 2016, Douyin – in which people dance, jump and lip sync to pop songs and music in 15-second shareable videos – had 503 million MAUs in the Chinese mainland as of March, according to QuestMobile data cited in the China Internet Report.
By comparison, Kuaishou had 361 million MAUs in its home market in the same period the report cited.
With fierce competition in the Chinese short video market, Kuaishou and Douyin are now betting that expanding to longer form videos of up to 15 minutes will enable them to ignite the next social media craze in China and seize the attention of more eyeballs as they expand overseas.