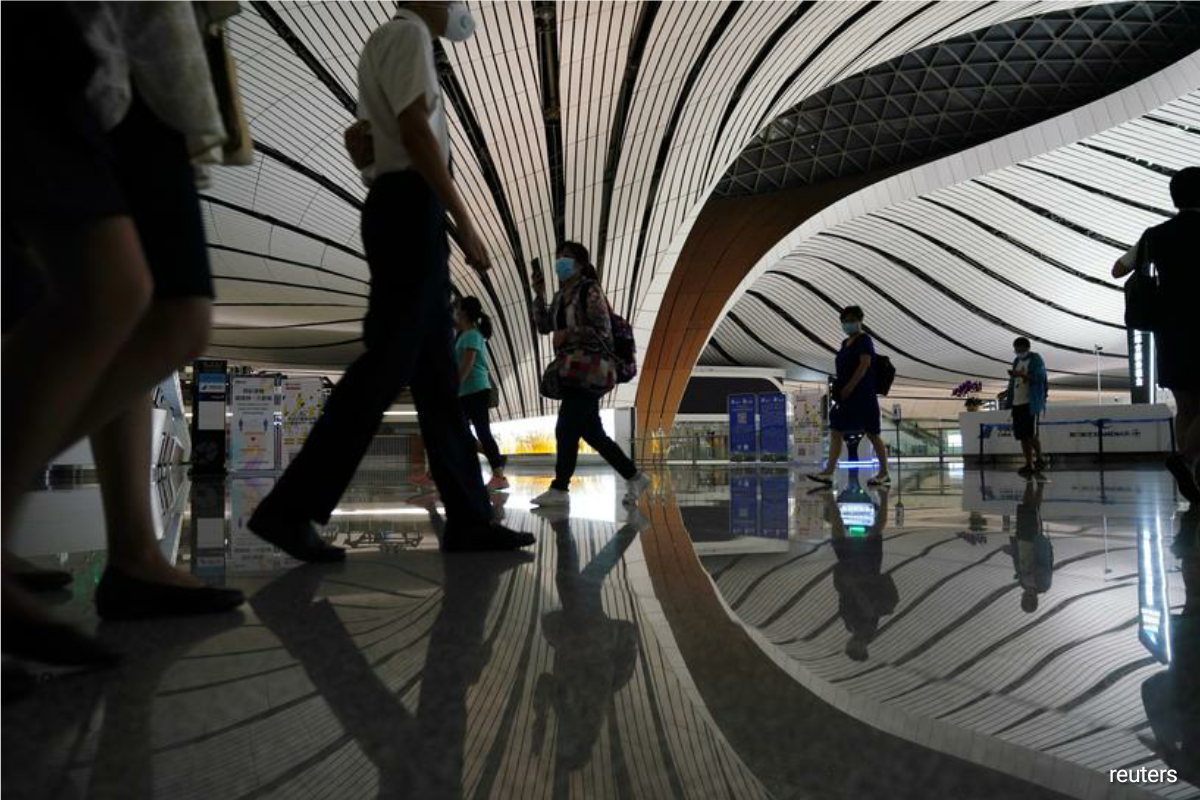 (Mar 26): As the year 2021 marks the beginning of China's 14th Five-Year Plan (2021-25), the civil aviation sector is aiming to increase capacity, accelerate airport construction and the integration with other transportations including railways, highways and waterways, Global Times reported.
China will open above 30 new civil airports and the civil aviation capacity will increase by 43 percent to 2 billion passenger trips as scheduled under the 14th Five-Year Plan, said Wang Zhiqing, Deputy Minister of Transport, at a press conference on Wednesday.
China recorded a total of 241 certificated airports at the end of the 13th Five-Year Plan (2016-20) with a transportation capacity of 1.4 billion passenger trips. During the last five-year plan period, China set up and relocated 43 civil airports, according to statistics released by the Civil Aviation Administration of China (CAAC) on Wednesday.
Airport hubs in China will be expanded, including Shanghai Pudong International Airport, Guangzhou Baiyun International Airport, Shenzhen Bao'an International Airport in South China's Guangdong Province. New airports will be seen in Xiamen, East China's Fujian Province and Hohhot in North China's Inner Mongolia Autonomous Region, Global Times reported.
Airports that mainly serve as bases for regional airlines will be boosted during the next five years with construction plan in third-tier cities such as Shuozhou in North China's Shanxi Province, Jiaxing in East China's Zhejiang Province, Ruijin in East China's Jiangxi Province and Aral in Northwest China's Xinjiang Uygur Autonomous Region, Global Times reported.
Recognizing the convenience brought to passengers living in remote areas by short-haul air routes, CAAC will encourage regional airlines to increase capacity and upgrade flight networks. Regional airlines which run flights connecting small and medium airports that have passenger flow below 2 million will be eligible for subsidies, Global Times reported.
The admission restrictions of regional air routes to airport hubs in Chinese megacities - Beijing, Shanghai and Guangzhou - have been eased. Transfer services among different airlines have been improved to boost the development of regional airlines.
World-class airport hubs in major Chinese developed economic areas are expected to be strengthened in the next 15 years, said Dong Zhiyi, deputy head of the CAAC in a recent media conference. 
China will also promote the establishment of four international cargo airport centers, including Zhengzhou in Central China's Henan Province, North China's Tianjin, Hefei in East China's Anhui Province and Ezhou in Central China's Hubei Province, Global Times reported.
There will be around 40 airport hubs across China that not only closely connect domestic areas but also bring a more convenient international transport.
It is in line with the Outline of the Plan for National Comprehensive Three-dimensional Transport Network released in February, proposing improving the global transportation network, clarifying that efforts will be made to form a fully functional, three-dimensional interconnected, land-sea-air transportation network. China will focus on building seven international land transportation channels including the New Asia-Europe Land Bridge, Global Times reported.
According to the outline, there will be about 400 civil transport airports in China by 2035. This means that in the next 15 years, China will add more than 150 airports, an average of 10 new airports per year.
"Three-dimensional transportation can promote the efficient flow of economic elements, reduce business costs and benefit economic development," Dai Xiantian, a researcher at Kandong Research Institute, told the Global Times on Thursday.