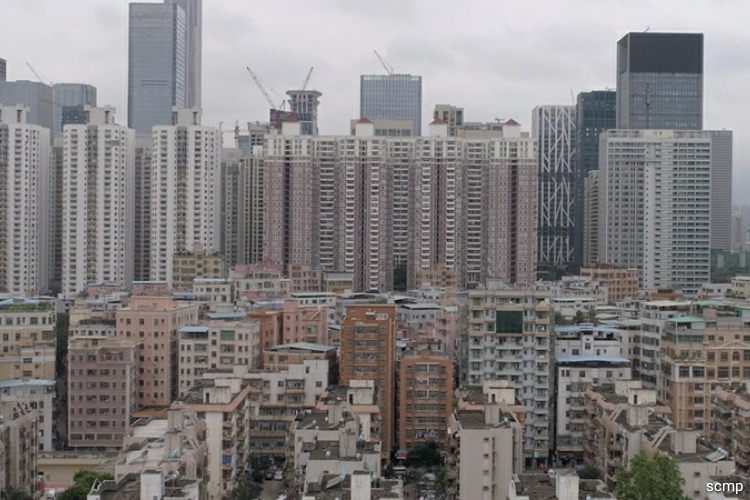 (Sept 11): An impending sense of fear and trouble is mounting within China's urban middle class about the outlook for their prosperity and wealth amid the slowing economy, leading to one resident in the southern province of Guangdong to say that the "road ahead is a dark mystery", a feeling which is likely to be replicated across the country.
Increasing restrictions on the flow of funds out of China and curbs on information from the outside world are also adding to the worries from the segment of society whose spending the government is counting on to boost the ailing economy, having gained the most from the country's economic boom over the past decades.
The weakening of the yuan exchange rate amid the escalating trade war with the United States has further amplified the fear that the good times that middle class citizens have become used to – decent jobs and abundant business opportunities, constantly rising property values and incomes, as well as relatively easy personal and capital movement abroad – could be over, at least for the next several years.
"It's just like watching our car enter a tunnel, but suddenly finding there is no way to turn on the headlights.
And the road ahead, it's a dark mystery. The political and social atmosphere is very tense now," said Emma Jiang, a 40-year-old university teacher living in Guangzhou, the capital of Guangdong.
It's just like watching our car enter a tunnel, but suddenly finding there is no way to turn on the headlights. 
Jiang is a typical "winner" from China's economic development. After finishing her PhD in Shanghai, she moved to Guangzhou to take up a job with a university and was soon able to buy a 861 sq ft two-bedroom flat that cost 450,000 yuan (US$63,000) in 2014. The flat reached a peak value of 4.8 million yuan (US$675,000) in early 2018.
She bought a second flat in Guangzhou in 2017, but its market value has remained flat in the past few months, and Jiang is now unsure how to safeguard her hard-earned wealth and protect her urban lifestyle when the whole country seems to be at a crossroads.
To make matters worse, discussions about stagflation – a combination of weak growth and rising inflation – and depreciation of the yuan are often censored.
"We are getting more and more worried, but there are few things we can do," she said.
Jiang's husband, Jack Long, a 43-year-old sales manager for a foreign business in Shenzhen, said that there was a strong feeling in 2018 that the economy was weakening, but at the time, there was little hard evidence to support it.
This year, however, the soaring price of pork, a staple meat in Chinese households, and the weak yuan have intensified the sentiment that "we're in trouble".
"It feels like the bad feeling we had before has now finally been confirmed," Long said.
Middle class anxiety is particularly acute among well-educated Chinese who were born between the late 1970s and the early 1990s, known as the Lucky Generation, as they grew up in the midst of China's spectacular economic rise and integration with the rest of the world. They are the core of China's consumption power, living in the most prosperous cities like Shenzhen and Shanghai, spending holidays in Europe, and driving foreign-branded cars between their homes and offices.
But with the yuan dropping below the psychological important threshold of 7 to the US dollar and food inflation rising sharply due to soaring pork prices, there is a growing public perception that purchasing power is shrinking.
On top of that, the middle class is worried about relations between China and the rest of the world and whether their freedom to travel abroad will be curtailed.
Vickie Liu, a doctor in Shenzhen who travels overseas at least twice a year, was shocked to learn that China had banned solo travellers from visiting Taiwan.
Liu, who last year visited Canada, Japan and Kenya, is now applying for multi-entry visas for Australia and New Zealand, in addition to the ones she already has for the US and Britain.
"I also changed some foreign currencies just in case, to keep my options open, so I can travel abroad when I want to," she said.
China remains the world's fastest growing major economy with a headline growth rate above 6 per cent, although the 6.2 per cent achieved in the second quarter of 2019 was the lowest figure since records began in the first quarter of 1992.
The country's urban jobless rate has also been quite stable at just above 5 per cent, while the broad consumer price index is still below the government's target rate of 3 per cent.
However, these broad macroeconomic trends hide micro currents that underlie rising concerns, meaning the desire to move money out of China for safety reasons remains strong, especially after Beijing imposed draconian controls on outbound investment and payments by individuals several years ago.
Annie Chen, a financial consultant at a private banking firm in Shenzhen who serves "high net worth" clients, said that in her experience the worry among well-to-do Chinese about the future is real.
"All my clients are really worried about the economic and political changes in the country," Chen said, adding that as barriers rise to making investments abroad, rich clients with few overseas assets are particularly eager to transfer their money.
Despite China officially banning its citizens from making overseas property investments, properties in the US and Britain are among the most favoured overseas assets, according to Chen.
"Both high net worth clients and middle class friends think that the future economic situation will be a dilemma, but as individuals, we can do too little," Chen added.
"Some of my clients who have always been cautious in investing in overseas properties have now changed their views in recent weeks. They have started to agree that the risk of trading and holding overseas properties will be much lower than the risk of devaluation of [yuan] assets in the future.
"At present, either British, American or Southeast Asian properties, [my clients] feel all have investment value. After all, at present, property denominated in foreign currency and with permanent property rights is the most important thing for the rich in China."
Tan Xiaotong, who runs a consulting firm in Guangzhou, is one of a small army of agents who help wealthy Chinese emigrate abroad and buy overseas property. The desire to "preserve the value" of their assets is growing rapidly among wealthy Chinese thanks to the weakening yuan, Tan said.
"About 30 potential clients knocked on my door last month, a rise of at least 30 per cent from a year ago," Tan said.
As legal channels to turn Chinese yuan into overseas properties are largely blocked, many clients have also started to ask about gold and overseas medical insurance policies, she added.
Wendy Liu, an operation manager at a foreign company in Shenzhen, said that a few years ago many people in the city believed that growth would roar ahead, incomes would rise further, investments would continue to show double-digit returns and there would be no problem borrowing large sums of money. But that mood has completely disappeared since last year, she said.
Until last year, Shenzhen was home to hundreds of peer-to-peer lending platforms that, at their peak, offered double digit returns.
But by the end of August, Shenzhen had shut down or liquidated 145 such platforms due to financial security risks after the collapse of some platforms caused thousands to lose their money, with the sobering up that followed sharply reducing middle class expectations about their investment outlook.
"[The urban middle class are] giving up the accustomed idea that annual income and investment can grow by 10 per cent or more, as before. For our middle class, I think it would be already very good to have a three or four per cent return, maybe even lower, for at least the next five years," said Robbin Lin, a senior executive at a private bank in Guangdong.