This article first appeared in The Edge Financial Daily, on July 16, 2018.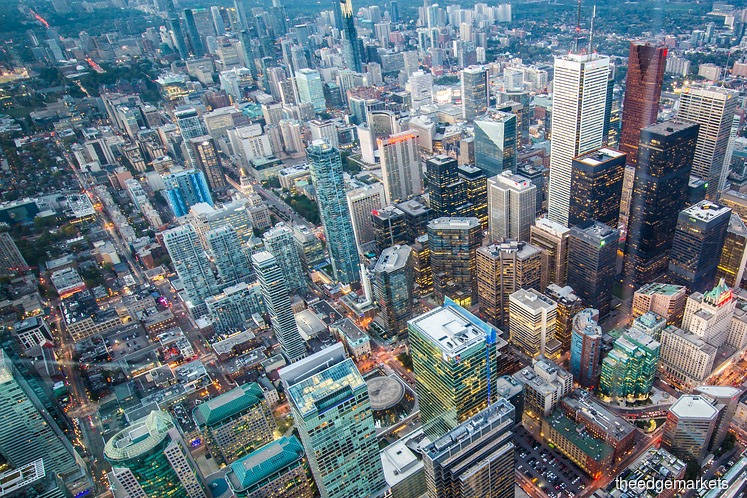 HONG KONG: After successfully deploying some US$1 billion of capital to infrastructure projects in Southeast Asia over the past eight years, the China-Asean Investment Cooperation Fund (CAF) is aiming to invest another US$3 billion (RM12.15 billion) in the region.
"We are in the process of organising and preparing Fund 2, with a view to start later on this year [or] early next year," said CAF managing director Patrick Ip.
Speaking to The Edge Financial Daily in an interview during the Belt and Road Summit held here last month, Ip said among the sectors that are likely to continue driving investment flows are energy, transportation and telecommunication.
Not only will higher demand in these sectors be supported by the region's population growth, an increase in manufacturing activities and a shift towards clean energy would also result in a greater need for electricity, he said.
Meanwhile, ports and roads are still needed to solve bottleneck issues in various Asean nations.
Malaysia, in particular, provides a lot of opportunities for infrastructure spending, not only to replace depreciating infrastructure but also to build new ones, Ip said.
For instance, ports hold a special significance to the country in light of the "competition dynamics between Malaysia and Singapore, in terms of being a transhipment hub," he explained.
Ip does not see the change in Malaysia's government and its reconsideration of large-scale infrastructure projects, such as the East Coast Rail Link and petroleum and gas pipelines being built by Suria Strategic Energy Resources Sdn Bhd, as a deterrence.
In defence of Chinese engineering, procurement and construction companies, he emphasised their low-cost, strong operational capability and experience as well as their reliability in terms of completion.
"Based on merit itself, we don't see a problem," he said.
On top of that, he noted that historically Malaysia and China have one of the closest connections among Asean nations.
"We are confident in [the ability of] the new administration to encourage and attract, in a business-to-business scenario, investors from China to provide an additional lending hand," he said.
Filling the Asean infrastructure investment gap
Asean as a whole is expected to face a shortage of funding for its infrastructure needs. The Asian Development Bank (ADB) in a March 2017 report said that Southeast Asian economies would have to allocate around US$3 trillion, or 5.7% of their gross domestic product, for infrastructure investment needs through 2030.
While the ADB found that local governments could meet about half of this funding requirement and the private sector could make up an additional 1% to 2%, the region is still left with a gap of between 2% and 3%.
As such, CAF may still have a significant role to play in financing Asean's infrastructure projects. Announced by former Chinese premier Wen Jiabao in 2009, the fund has invested in projects in nearly every Asean country, including the Philippines' top shipping and logistics firm, Aboitiz Transport Systems, Thailand's largest deepwater port Laemchabang port and Asia's biggest potash mine in Laos.
CAF is backed by the Export-Import Bank of China but has also drawn on funding during its first round from sovereign wealth fund China Investment Corp, and the International Finance Corp, a sister organisation of the World Bank and member of the World Bank Group. While that gives the US dollar-denominated fund an international flavour, Ip describes the CAF as a platform which channels funds primarily from China into Asean.
According to its website, CAF typically invests US$50 million to US$150 million in single companies, preferring minority stake investments, and the fund has an "ultimate target" size of US$10 billion.
As a fund with commercial interests, it is also focused on generating returns, which Ip measures by comparing CAF's performance with other investment funds within the region.
"From that perspective, we're doing OK," he said, adding that its first round of funding had achieved the dual objectives of inter-connectivity with China, within the wider context of China's Belt and Road Initiative, and commercial returns.
China and Asean to step up trade, FDI
While the escalating trade tensions between the US and China are likely to impact countries both economically and culturally, Ip points out that the US accounts for about 10% of total trade with Asean.
"It's large, but it's not that large. So when the US steps back a little bit, China or even the 10 Asean nations among themselves will step up to increase the trade flow," Ip said.
The same applies to foreign direct investment (FDI), of which some 10% from China is currently flowing into Asean, he added. The US accounts for between 6% and 7%.
"[These] 660 million people are [China's] next-door neighbours and closest to it culturally and geographically — I think that percentage [of FDI] will grow," Ip said.