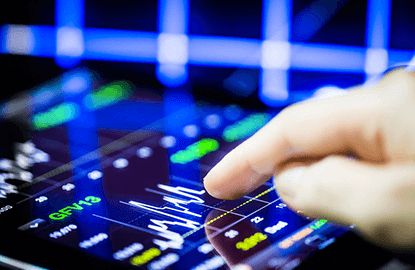 SINGAPORE (Dec 5): Step aside, Silicon Valley, New York, and London. The Asian dragon has awoken, and it is claiming its place on the financial technology (fintech) throne.
While the US and the UK have jostled to be recognised as the world's leading fintech centres, China has soared above the competition to take the crown as the undisputed global fintech hub.
"The speed, sophistication and scale of development of China's fintech ecosystem have been at a level unmatched in more established markets," say DBS bank and professional services firm EY on Monday in a joint media release at the launch of their collaborative report, The Rise of Fintech in China.
With China's rapid and sustained economic development, the middle class is expected to grow from the current 150 million to 1 billion people by 2030, or 70% of China's projected population.
This gives rise to a vast consumer base with new-found spending power and unmet financial needs.
A large proportion of China's population remains underbanked, with limited access to banking and financial services such as credit cards or simple investment products.
According to DBS and EY, consumers and small- to medium-sized enterprises (SMEs) are increasingly turning to alternative providers for access to payments, credit, investments, insurance and even other non-financial service offerings.
The result is a high take-up rate of fintech. Some 40% of Chinese consumers use new payments methods, compared with 4% in Singapore. Meanwhile, some 35% of Chinese consumers use fintech to access insurance products, compared with 1–2% in many Southeast Asian markets.
 In addition, DBS and EY say other global and regional players can learn from Chinese fintechs, which have a distinct efficiency and business flexibility coupled with a strong willingness and ability to adapt quickly.
"While the country hasn't received the attention and acclaim of its counterparts in the fintech arena, its champions are blowing away competition all over the world," says DBS Chief Innovation Officer Neal Cross. "Much of this can be attributed to the favourable government policies and regulations."
"For consumers and SMEs at least, it is in developing markets where fintech will likely have the greatest impact. Markets in which the scale of unmet needs and leapfrogging technology combine to create '10x solutions' — that is, solutions that are an order-of-magnitude better than what they replace," says EY Asia-Pacific Fintech Leader, James Lloyd.
"This step change in quality, efficiency and user experience is necessary in order to achieve mass adoption — as what we have seen in China," Lloyd adds.