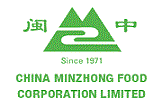 SINGAPORE (Dec 31): China Minzhong Food's executive chairman and CEO Lin Guo Rong is looking to acquire a 52.9% stake in the company from its controlling shareholder PT Indofood Sukses Makmur.
The vegetable processor said in a regulatory filing that Lin, through China Minzhong Holdings (CMZ BVI), may buy 347 million shares at $1.20 apiece, valuing the acquisition at $416.4 million.
The potential buyer's sole shareholder is China Minzhong Food's chief financial officer Siek Wei Ting, who holds the entire share capital of CMZ BVI on trust for Lin.
CMZ BVI has a 0.82% stake in China Minzhong Food.
PT Indofood took control of the vegetable processor in 2013 through a takeover offer launched shortly after an attack on the Chinese company by short-seller Glaucus Research, which accused it of financial impropriety.
PT Indofood, Indonesia's largest noodle maker, owns 82.9% of China Minzhong Food.