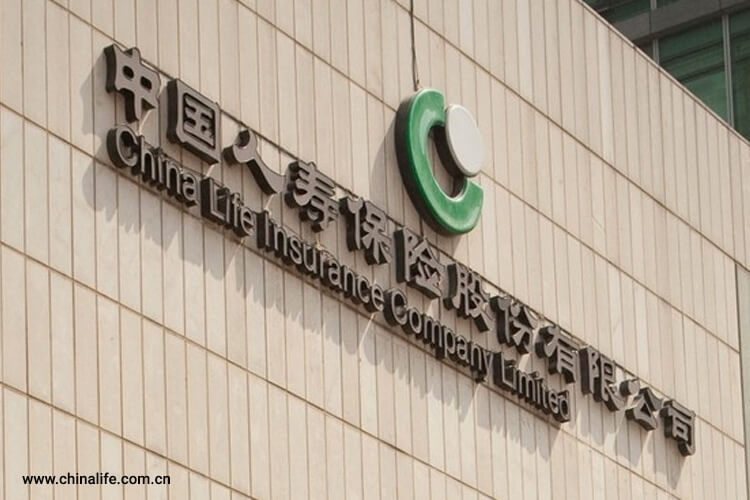 This article first appeared in
The Edge Malaysia Weekly
, on March 27 - April 2, 2017.
CHINA's largest insurer, China Life Insurance Co Ltd, is keen on acquiring a controlling stake in Hong Leong Assurance Bhd (HLA), sources say.
HLA, the country's fourth largest life insurer in terms of annualised new business premiums, is 70% owned by Hong Leong Financial Group Bhd (HLFG) and 30% by Japan's Mitsui Sumitomo Insurance Co Ltd.
HLFG and Mitsui are also joint-venture partners in takaful firm Hong Leong MSIG Takaful Bhd, with HLFG holding 65% and Mitsui, the rest.
"One of China Life's overseas entities is interested in HLA. However, while it's kind of known in the industry that HLFG wants to divest its stakes in HLA and Hong Leong MSIG, there's no indication that Mitsui wants to sell its stakes," a source familiar with the matter tells The Edge.
China Life's interest in HLA comes hot on the heels of HLFG's unsuccessful attempt last year to sell its stakes in both the local insurance firms.
Last June, HLFG announced that it had obtained Bank Negara Malaysia's nod to begin negotiations with certain parties — it did not name them — and that the central bank had given it six months to come up with a deal.
However, on Nov 4, it said it could not reach an acceptable commercial agreement with the Bank Negara-approved potential buyers. As such, both sides agreed to cease negotiations, it said, without elaborating.
HLFG is part of the Hong Leong conglomerate that is controlled by tycoon Tan Sri Quek Leng Chan. HLFG's stakes in HLA and Hong Leong MSIG are held through its unit HLA Holdings Sdn Bhd. Analysts said last year a sale of the insurance firms would not significantly affect HLFG as its insurance division contributes less than 10% to group earnings.
The Hong Leong group, when contacted, declined comment.
China Life, with assets of US$362.1 billion as at end-2015, is one of a growing number of foreign insurers keen on entering Malaysia's insurance market, given the growth potential.
However, while China Life may be keen on HLA and there may be a willing seller on the HLFG side, industry sources say they doubt that a deal will come to fruition.
There are too many challenges, says a source, a key one being that Bank Negara no longer seems keen for foreign firms to hold as much as a 70% stake in local insurers. This is despite there being a 70% cap on foreign equity ownership in local insurers.
Industry sources say, in recent years, there has been a growing number of cases of foreign insurers struggling to get the central bank's nod to take up as much as a 70% stake in local targets despite there being "willing buyer-willing seller" situations.
"I think there are a few challenges (that China Life faces). First, there is Bank Negara — that's a wild card. Secondly, it's hard to imagine how the two insurers will work together, what more if one is Chinese and the other Japanese. Joint ventures in insurance typically work well if you've got a banking or distribution partner pairing an insurance product manufacturer. If you have both sides being insurance product manufacturers, how do you exchange information (when you are actually rivals)?" the source says.
"So, I don't know, if the Japanese (Mitsui) still want to hold equity in HLA, then I see it being very difficult for them to allow another joint-venture partner," the source adds.
It is understood that Mitsui has the first right of refusal on HLFG's stake, which means that it would have a big say in any stake sale by HLFG.
According to the earlier source, other foreign insurers likely to be keen on local insurers include Japan's Dai-ichi Life and Nippon Life. "We haven't actually seen Chinese insurers circulate the market very much until very recently," he adds.
Given that insurance is capital-intensive and generally low-return business, it is unlikely that foreign firms will want to buy anything less than a controlling stake in local insurers. However, with Bank Negara seeming to take a stricter stance on the 70% cap of late, industry players say deals are being frustrated.
To be fair, in Malaysia, the insurance industry already has a high level of foreign participation. According to Bank Negara, companies with foreign shareholders account for 75% of the market share.
"Bank Negara's change in stance likely stems from a couple of things, one being that it is probably a bit disappointed that despite the influx of foreign insurers, the level of penetration and innovation in the local market has not gone up significantly," the source says.
Bank Negara, in response to an article in The Edge last month about the central bank's seemingly stricter stance on foreign equity participation in local insurers, said that despite the significant foreign participation, the country's penetration rate remains low at 55%.
It said acquisitions of shares in the insurance industry will be assessed in the best interest of Malaysia's criteria under the Financial Services Act 2013.
"The criteria include, among others, the degree and significance of participation of Malaysians in the financial sector with the underlying objective of supporting growth in high value-added economic activities, fulfilling the needs of niche segments in the domestic market, and providing high-skilled employment opportunities in Malaysia," it added.