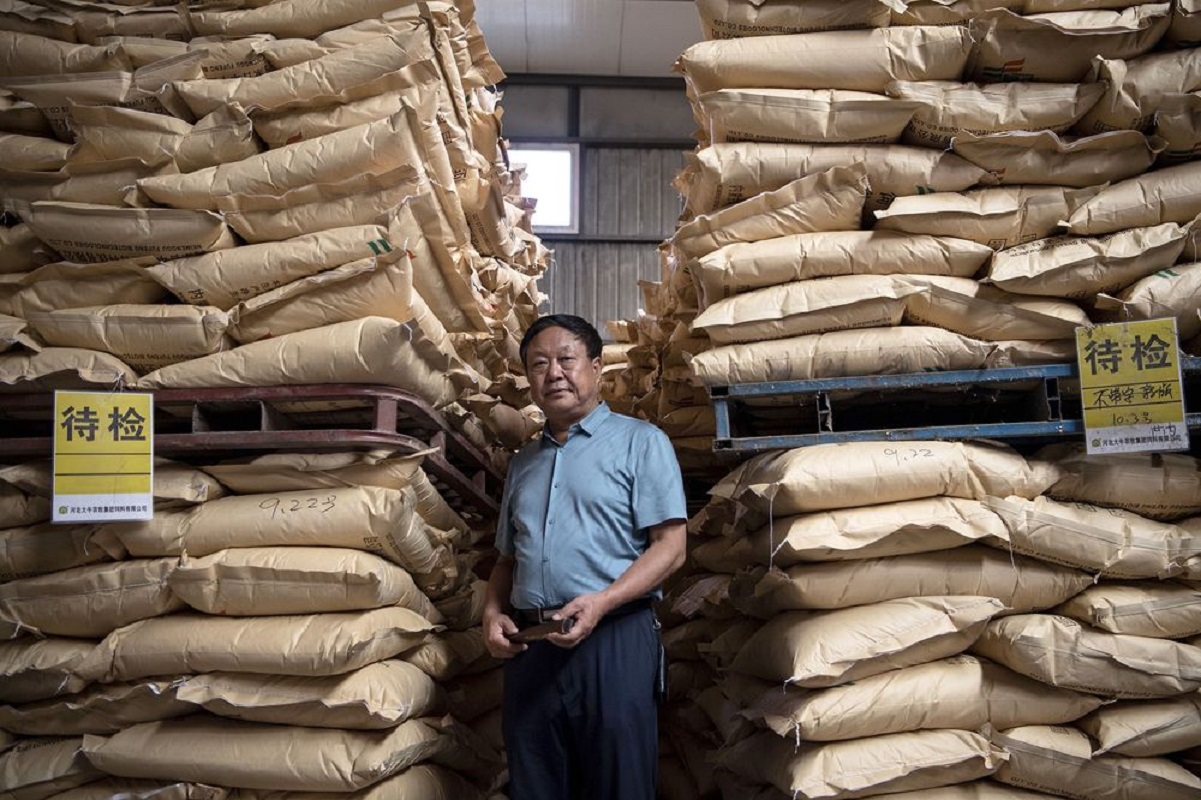 SHANGHAI (July 29): China has sent a hog farming tycoon to 18 years in prison for a range of crimes, delivering another message to the financial elite of the world's second-largest economy they will pay a heavy price for challenging the ruling Communist Party.
Sun Dawu, 67, was handed the term Wednesday, a court in Gaobeidian, in the northern province of Hebei, said on an official social media account. He was convicted the same day of a range of crimes that included gathering people to attack state agencies, obstructing public administration and "picking quarrels and provoking troubles" — a catch-all charge courts often use against dissidents.
Other defendants received "relevant punishment," the statement added without elaborating. A statement from Sun's lawyers circulating on Chinese social media said another 19 defendants received prison sentences of up to 12 years. "We urge the public to keep paying attention to the development of Sun's case, and to the existential and developmental environment of Chinese private companies," it reads.
Sun was a frequent critic of the government and its policies. In 2019, he posted pictures online of hundreds of dead pigs and accused authorities of covering up an African swine fever outbreak. The disease wiped out almost half of China's pig population and sent prices of the nation's most widely consumed protein soaring to record levels.
President Xi Jinping has taken steps to silence dissent since taking power nearly a decade ago, imposing "Xi Thought" over many aspects of life in the Asian nation, from education and media to economic management and military reform. That campaign has included reining in voices challenging the government, including those of civil rights lawyers, professors and even some rich.
In September last year, China jailed property tycoon Ren Zhiqiang for 18 years on graft charges. That came after Ren was linked to an article criticizing Xi's handling of the coronavirus outbreak.
China has also handed out stiff sentences for graft and other financial crimes under Xi. Lai Xiaomin, the former chairman of China Huarong Asset Management Co, was condemned to death in January for accepting US$277 million in bribes and bigamy. In 2018, Wu Xiaohui, the former chairman of Anbang Insurance Group Co, was handed 18 years in prison for fraud totalling US$10.2 billion.
Sun was arrested in November amid media reports that his company, Hebei Dawu Agricultural & Animal Husbandry Group Co, was involved in land disputes with a state-owned farm.
Sun founded Hebei Dawu in 1985 by raising chickens and pigs. It's one of the 500 largest private enterprises in China, according to Chinese corporate database qcc.com. As his farming empire grew, he expanded into sectors including education, hotels and hospitals.
Sun's first brush with the law was in 2003, when he was detained for more than five months over allegations that he and colleagues raised US$2 million to invest without central bank approval, according to China Economic Weekly. He later received a suspended three-year jail term.
Sun also served as a lawmaker in Baoding, Hebei province, in 1995, the magazine affiliated with state-run People's Daily reported.
Rights group Chinese Human Rights Defenders called Sun's prosecution "a blatant attempt to punish Sun for his support of human rights defenders," including Xu Zhiyong. Xu was detained last year after calling for Xi to resign over the early handling of the coronavirus outbreak.