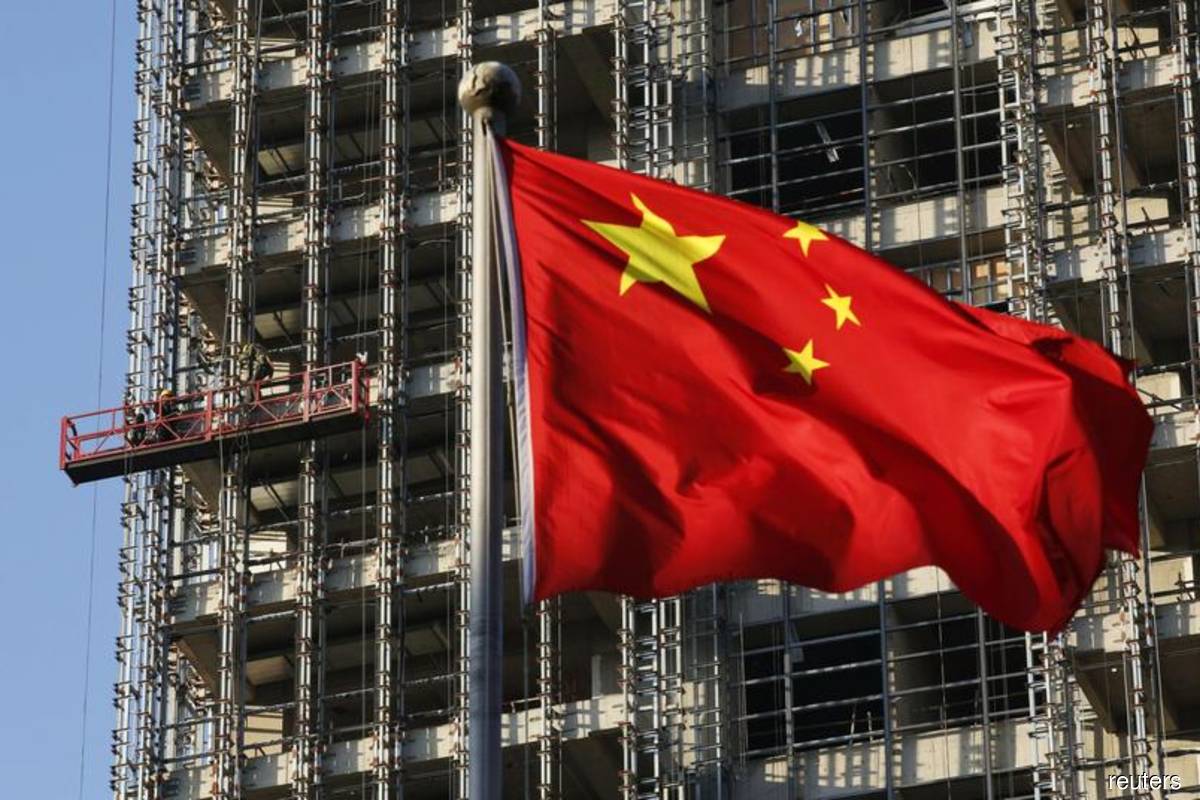 BEIJING/SHANGHAI (Nov 17): A key measure of risk in China's credit market hit the highest level in seven weeks, after a series of defaults by state-linked borrowers deepened a bond selloff in weaker firms from the sector.
The onshore credit spread between yields on three-year AA rated corporate bonds and comparable government notes increased to 114 basis points Monday, the widest level since Sept 29, according to data compiled by Bloomberg.
To be sure, the spread remains well below the 163 basis points it hit in late April, although the latter was mainly the outcome of a rally in sovereign bonds in the wake of the coronavirus outbreak. The three-year AA rated corporate bond yields are now just a tad below this year's high of 4.20% seen in mid-July.
In a further sign of stress in the state sector, the yield gap between bonds issued by private firms and those from their state peers fell to 176.3 basis points Friday, the narrowest level since April 2, according to data compiled by CIB Research.
The thinning of the credit spread resulted from gains in private-sector bonds and a fall in notes issued by state firms, the data show.
There's been a resurgence in credit risk in China, after the unexpected default of a Chinese coal miner fueled concern over financially weaker state-run firms, triggering a selloff in their bonds and prompting some of them to cancel debt sales.
Such worries have intensified after a top Chinese chipmaker and a major car manufacturer announced debt defaults on Monday, raising fresh questions about Beijing's willingness to bail out these ailing borrowers.
Tsinghua Unigroup Co said it wasn't able to to repay a 5.6%, 1.3 billion yuan (US$197 million) privately-issued onshore bond due Monday, citing tight liquidity and after failing to win immediate approval from creditors to delay full repayment on the note. Brilliance Auto Group Holdings Co, a Chinese automaker linked to BMW AG, also announced that it has defaulted on 6.5 billion yuan of debt.
Amid the deepening stress, officials from China's State Council have asked government departments to conduct a risk assessment, according to people familiar with the matter. The aim is to ensure stability in financial markets and to prevent any spillover effects from the credit sphere that could cause systemic risks, said the people, who aren't authorized to speak publicly and declined to be named.
If there is a risk of contagion, the regulator will have a response plan, although the people said that the initiative doesn't mean that there will be bailouts. Regulatory authorities have made inquiries with senior executives of companies including Tsinghua Unigroup about their recent situations, one of the people said.
The National Development and Reform Commission vowed Tuesday to prevent risk in the country's corporate bond market by pledging to boost oversight. A spokeswoman from the top economic planning agency added it will step up coordination among bond regulators and strengthen disclosure.
"Defaulted SOEs all shared weak fundamentals, with deteriorating operations and financial metrics," said Wu Qiong, executive director at BOC International Holdings Ltd, adding that the pandemic has strengthened Beijing's resolve to break implicit guarantees for such firms' debt.
"Looking ahead, as China's economy continues to recover, some specific financial relief measures are to be phased out.
Financially-stretched companies may see more pressure," Wu added.
The number of defaults by China's state-run firms is expected to rise marginally next year, as the central bank has shifted toward a more neutral policy stance amid an economic recovery, according to a Fitch report.