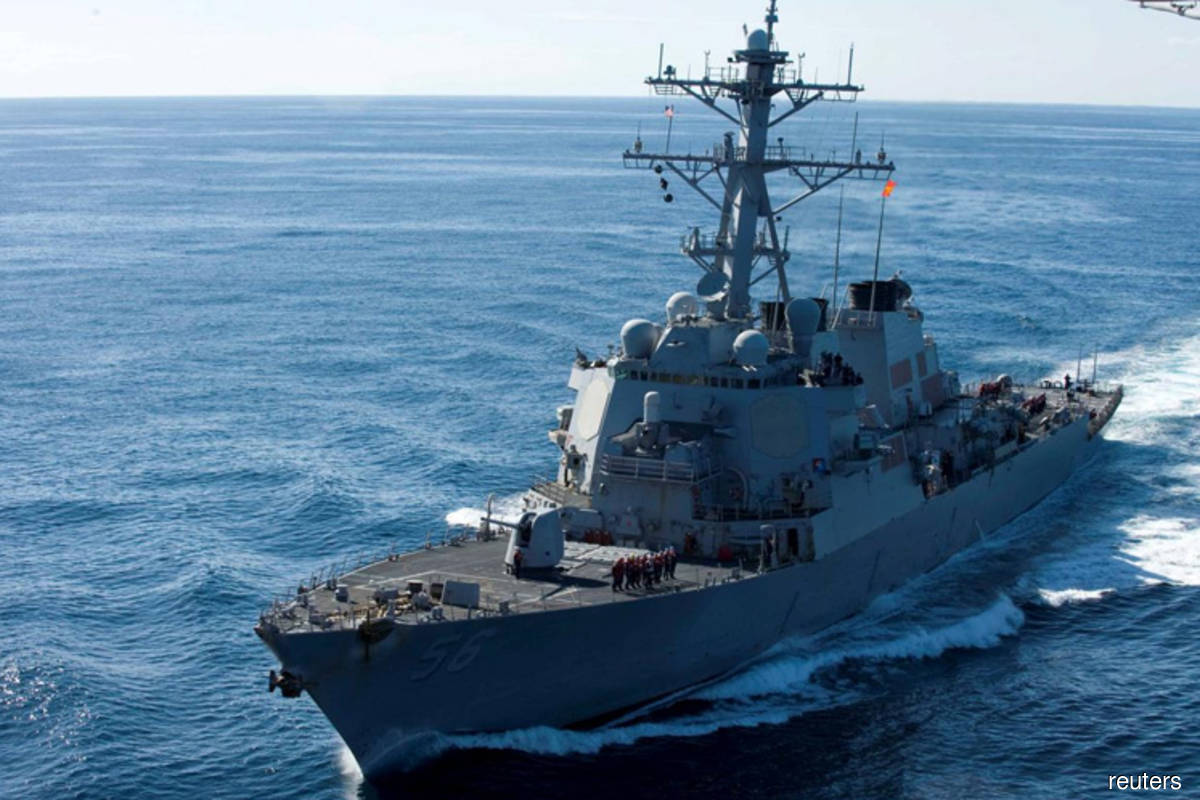 KUALA LUMPUR (Nov 25): A global shift in naval capabilities could be in the offing, with China's massive navy modernisation ambitions threatening the dominance of the US — a development that puts Washington's ability to control global waters at risk.
Industry magazine The Maritime Executive earlier this month (Nov 20) said the Congressional Research Service (CRS) has warned that going by the rate at which China is modernising its navy, coupled by the US' procrastination in navy investments, Beijing is on course to overtake the US in terms of naval capabilities.
It said apart from threatening US naval dominance, the US could lose the abilities to achieve and maintain wartime control of ocean areas in the Western Pacific, the first such challenge the US Navy has faced since the end of the Cold War.
The magazine said that already, there are concerns that the US has lost the naval balance of power, specifically in the South China Sea, with China drawing even with or even surpassing the US Navy's capabilities.
The CRS in a report said the US today has more naval capability overall, but China's naval modernisation effort since the 1990s has substantially reduced US advantage, and if current US and Chinese naval capability trends do not change, China might eventually draw even with or surpass the US in overall naval capability.
The report — titled China Naval Modernisation: Implications for US Navy Capabilities — Background and Issues for Congress — is aimed at helping Congress decide on whether to approve, reject, or modify the Biden administration's proposed US Navy plans, budgets and programmes in order to respond to China.
The Biden administration has proposed a US$180.5 billion (RM805.03 billion) budget for the navy in the 2023 financial year, a 4.8% increase from last year.
The CRS report found that while China is expected to field 420 ships by 2025 and 460 ships by 2030, the goal of the current US Navy shipbuilding plan is for a fleet of 355, with no set date for achieving it. 
The US Navy still fields more tonnage in terms of bigger and heavier armed ships (like guided missile destroyers and cruisers) compared to China. The ships give the US a significant edge in cruise missile launch capability.
The report shows that the US has more than 9,000 vertical launch missile cells on its surface ships compared to China's around 1,000.
More critically, the US attack submarine fleet of 50 ships is entirely nuclear powered, giving it significant range and endurance advantages over a Chinese fleet that has just seven nuclear-powered submarines in its fleet of 62.
In short, the US Navy currently has many more aircraft carriers, nuclear-powered submarines, and cruisers and destroyers, while China's navy currently has many more diesel attack submarines, frigates and corvettes.