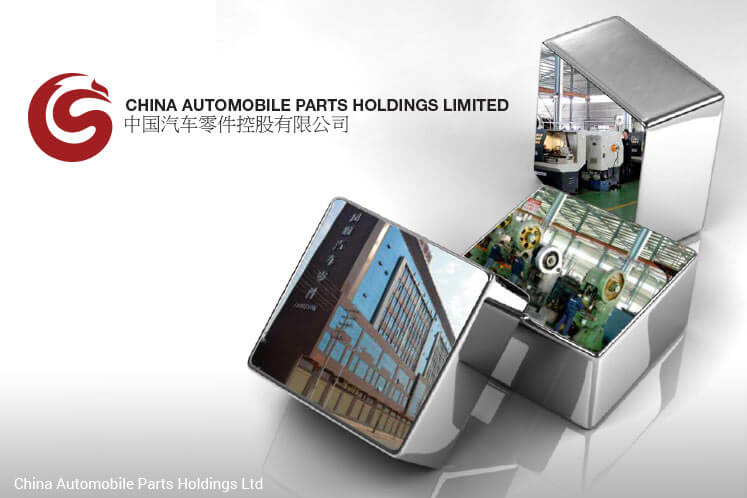 KUALA LUMPUR (April 25):  China Automobile Parts Holding Ltd will miss the deadline set under Bursa Securities Main Market Listing Requirements to submit its financial statement and annual report for its financial year ended Dec 31, 2016 (FY2016), the company announced today.
Under the listing requirements, the deadline for the company to submit the documents is April 28. China Automobile said failure to do so will see its counter suspended from trading within five market days.  
"As such, the suspension will be effective May 11, 2016," the company said in the filing.
The group said the delay was due to additional works that needed to be performed by its external auditor, PKF, on its 'available for sale' (AFS) assets.
"In view of the above, China Automobile targets to issue and submit its annual report to Bursa Securities not later than two months from April 28, 2017," the company added.
The automobile parts manufacturer and trader posted RM65.26 million in losses in its fourth quarter ended Dec 31, 2016 (4QFY16), against RM12.52 million in net profit during the same period last year. Revenue declined by 57.8% to RM38.23 million, against RM90.6 million a year ago.
For its full year (FY16), China Automobile raked up losses of RM77.12 million versus RM42.31 million in net profit last year, as sales declined and operating expenses skyrocketed three-fold on higher impairment. Revenue declined by 46.34% to RM205.28 million, compared with RM382.78 million previously.
On Tuesday, shares of China Automobile gained half a sen or 20% to close at 3 sen with 10,590 shares traded, giving it a market capitalisation of RM40.86 million.