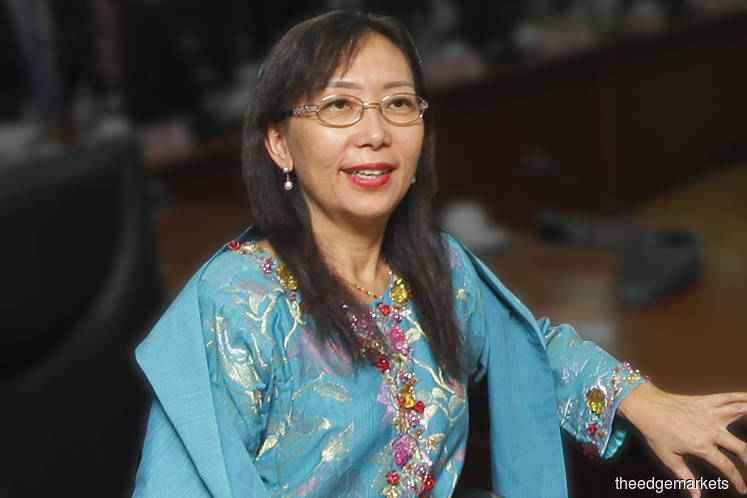 KUALA LUMPUR (Oct 15): Minister of Primary Industries Teresa Kok cautioned should Malaysia palm oil prices remain less competitive than Indonesia, there is possibility China may not go ahead with the additional 500,000 tonnes of import for the commodity.
Speaking to reporters at the Parliament today, Kok reminded the additional import mentioned by China's authority during Prime Minister Tun Dr Mahathir Mohamad's official visit will not be done at any price by Malaysian exporter.
"Yes (the additional import may not happen), because they have said that it has to be done at [a] competitive price, but I was told that currently, palm oil prices from Indonesia are more than US$40 lower than us, so even [though] it is China State-owned Enterprise, their procurement will still based on prices," she said.
Kok also cited data from Malaysia Palm Oil Board to say palm oil exports to China have seen a reduction of 144,777 tonnes or 10.8% to 1.2 million tonnes for the first nine months of this year, from 1.34 million tonnes in the same period last year.
Earlier today, during Minister Question Time at Dewan Rakyat today, Dr Mahathir said China intends to procure an additional 500,000 tonnes of palm oil from Malaysia, provided prices are competitive.
"China has stated they are preparing to import 500,000 tonnes of additional palm oil from Malaysia, provided prices are competitive," he added.