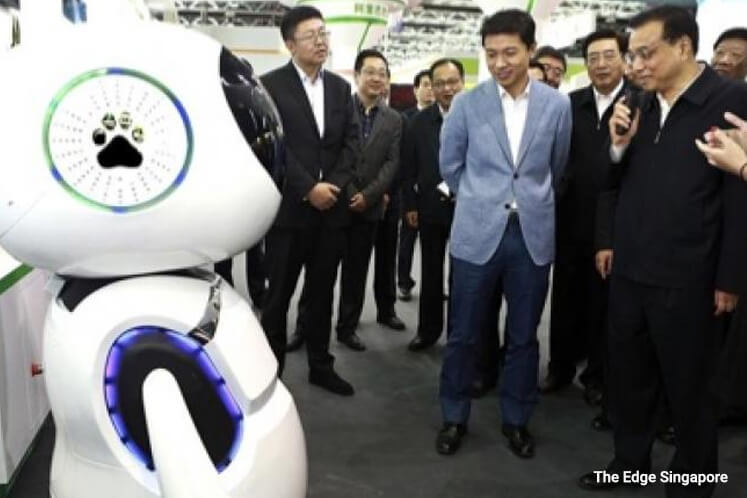 SINGAPORE (April 4): China's spending on robotics and related service is projected to more than double in the years to come, growing to US$59.4 billion (S$83 billion) in 2020 from US$24.6 billion currently, according to IDC's latest edition of its Worldwide Semiannual Commercial Robotics Spending Guide.
The guide quantifies the robotics opportunity from a region, industry, use case, and technology perspective, where spending data is available for more than 52 use cases across 13 key industries in eight regions.
In a press release on Tuesday, IDC Asia/Pacific's research director, worldwide robotics and Asia Pacific manufacturing insights, Jing Bing Zhang, notes that the republic continues to lead the growth of worldwide robotics adoption – particularly in the fields of process manufacturing and cross-industry applications.
Manufacturing particularly continues to dominate China's spending in robotics, with discreet and process manufacturing having accounted for 50% of its spending in 2016.   
"In China, we are also seeing an accelerated growth in the adoption of commercial service robots especially for automated material handling in factories, warehouses and logistics facilities," he observes.
IDC projects that China, as the single largest and fastest growing robotics market in the world, is set to account for more than 30% of worldwide robotics spending in 2020.
While spending on robotic systems such as after-market robotic hardware to hit US$29 billion over the next four years, it is also estimated that services-related spending such as on education and training, will grow to over US$15.8 billion over the same period.