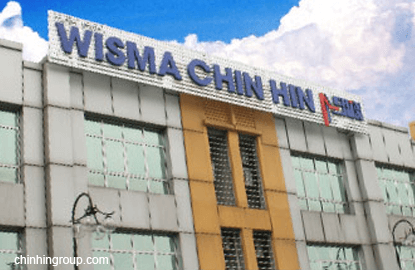 KUALA LUMPUR (March 3): Chin Hin Group Bhd posted a 1.8% jump in net profit in its fourth financial quarter ended Dec 31, 2015 (4QFY15) to RM10.26 million or 2.32 sen per share, as compared to RM10.08 million or 4.56 sen per share in the year before.
Revenue for the quarter fell 2.1% to RM288.27 million, from RM294.48 million in 4QFY14, due to lower turnover from the distribution of building material and readymixed concrete sector, as a result of softening housing construction activities in 2015 and stiff competition in the market for ready-mixed concrete.
However, the decline was partially offset by an increase in revenue from manufacturing of autoclaved aerated concrete (AAC), precast concrete, steel mesh and metal roofing systems products due to new orders secured, the building material player said.
For the full year (FY15), Chin Hin's net profit was almost flat at RM30.22 million or 6.83 sen per share, as compared to RM30.19 million or 13.64 sen per share in FY14.
Revenue dropped 1.6% to RM1.2 billion, from RM1.22 billion a year ago.
Moving forward, Chin Hin said it has put in place a series of business plans that are focused on expanding its presence and market share, both in the domestic and regional markets.
It is also expanding its range of building material products, besides building a new manufacturing plant and production facilities.
"These future plans will help us to sustain our business and provide growth opportunities for our group," it said.
Chin Hin will also continue to streamline and improve its operational cost efficiency to remain competitive for the financial year ending Dec 31, 2016 (FY16).