This article first appeared in The Edge Malaysia Weekly, on September 7, 2020 - September 13, 2020.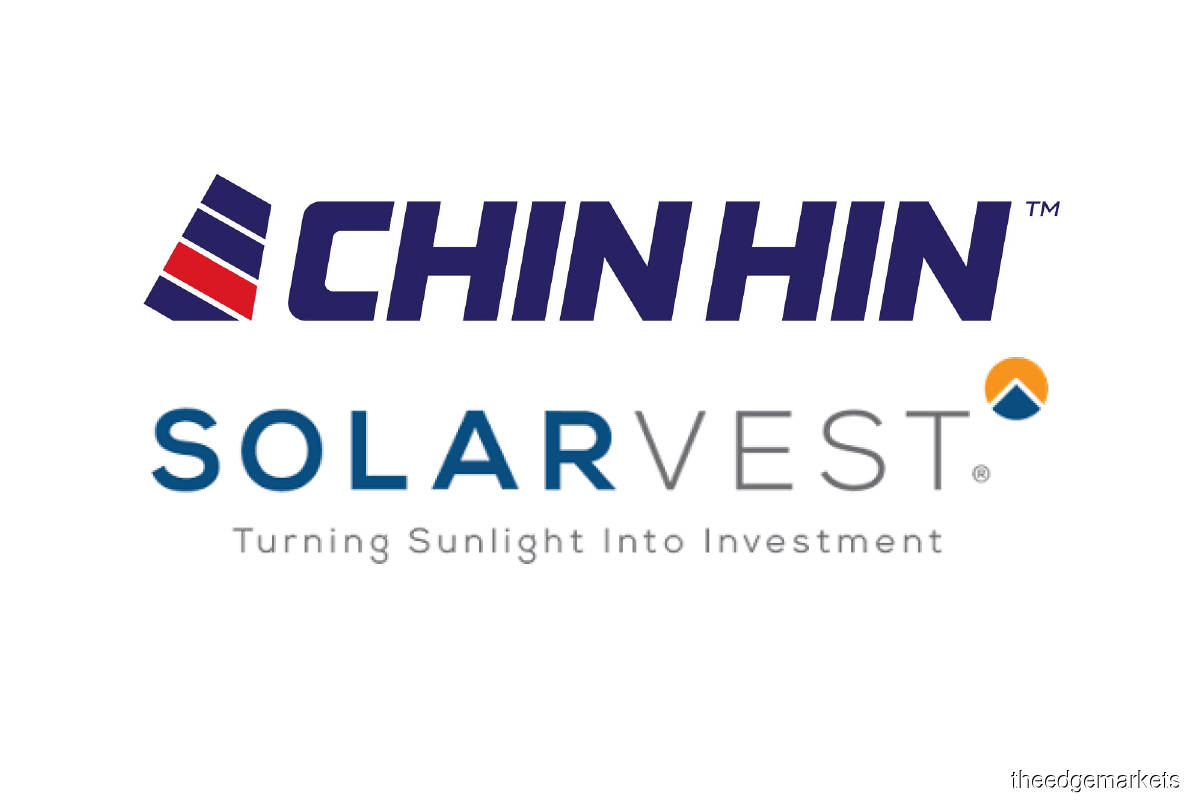 IT would not be an exaggeration to say that Solarvest Holdings Bhd is the goose that lays the golden egg for building materials distributor Chin Hin Group Bhd.
Founded by low-profile businessman and savvy investor Datuk Seri Chiau Beng Teik, Chin Hin is one of the largest companies in its sector. The group reported a net profit of RM7.47 million in its second quarter ended June 30 (2QFY2020) after recording a disposal gain of RM27.8 million from divesting 25 million shares in Solarvest, representing a 6.4% stake, at RM1.25 apiece.
Excluding this one-off item, Chin Hin was expected to report a core net loss of RM20.3 million in 2Q, given that all of its business divisions sank into the red as a result of plant shutdowns and reduced activity on the back of the Movement Control Order (MCO).
Bursa Malaysia filings show that Chin Hin disposed of 20 million Solarvest shares on June 4, before offloading another five million shares via off-market transactions on June 26. These transactions did not really catch the attention of investors until the group released its 2Q results on Aug 25.
However, many have yet to realise that the disposal gain of RM27.8 million was only a fraction of what Chin Hin could potentially derive from Solarvest in the future. It still holds 106.3 million shares or 27.2% shareholding in the company after trimming its stake from 33.6%.
Solarvest, co-founded by Lim Chin Siu, Edmund Tan Chyi Boon and Davis Chong Chun Shiong, is a solar turnkey engineering, procurement, construction and commissioning (EPCC) service provider. It was listed on the ACE Market in November last year.
It is learnt that Chin Hin's investment cost was less than 20 sen per share. As Solarvest is currently trading at about RM1.20, its paper gain is about RM1 per share. A back-of-the-envelope calculation shows that at this price, the group is sitting on a massive unrealised gain of more than RM100 million or about 20 sen per share for its investors.
As at June 30, Chin Hin's net tangible assets (NTA) stood at 78 sen per share. In other words, its revised NTA could potentially be as high as 98 sen, assuming that the group disposes of its entire stake in Solarvest and recognises the profit.
However, according to market sources and corporate observers whom The Edge spoke to, it is unlikely that Chin Hin will further trim its stake in Solarvest anytime soon. Well, at least not below the 25% shareholding level. After all, why kill the goose that lays the golden egg?
"Solarvest's share price has more than tripled since the initial public offering at 35 sen per share. The investment in Solarvest is really one of the best decisions ever made by Chin Hin, or rather, Chiau. I think they probably won't divest further in the near future," says a source.
"I think they will hold the shares because Solarvest's earnings are very strong. The company has very bright prospects and a good chance in the LSS4 (fourth cycle of large-scale solar) projects," he adds, referring to the LSS4 tenders.
Chiau raises stake in Chin Hin
Chiau, who is deputy group executive chairman and controlling shareholder of Chin Hin with 67.85% equity interest, has five million shares or a direct stake of 1.28% in Solarvest.
It is worth noting that Chiau has been actively mopping up shares in Chin Hin since February last year. Over the past 18 months or so, the 59-year-old has acquired an additional 6.54% equity interest in his flagship company.
Another source concurs that Chin Hin will stop reducing its stake in Solarvest for now. "It divested more than 6% equity interest in Solarvest in this quarter (2QFY2020) alone — the first time it has done so since the IPO. I doubt it will do this further because it needs to maintain at least a 25% stake to continue sharing the profits from Solarvest as its associate company," he explains.
In August 2017, Chin Hin bought a 45% stake in solar company Atlantic Blue Sdn Bhd (ABSB) for RM24.75 million. To pave the way for the IPO, Solarvest was created as the listed vehicle and holding company of ABSB.
Following a shareholding restructuring, Chin Hin ended up with 45% of Solarvest while the remaining 55% was controlled by Atlantic Blue Holdings Sdn Bhd — the private vehicle of Lim, Tan and Chong. Post-listing, the shareholding of Atlantic Blue Holdings and Chin Hin in Solarvest was diluted to 41.1% and 33.6% respectively.
A corporate observer points out that not many people know that Chin Hin is sitting on such a massive unrealised gain from Solarvest, which has yet to be reflected in the group's balance sheet, under the equity accounting method. "Solarvest is a long-term investment for Chin Hin. Any share price gain against its investment cost is basically unrealised gain, which cannot be recognised until they sell the shares. And because of the fact that the group did not realise its investment gain until recently, many investors were not aware of its unrealised gain."
Another corporate observer says that many investors, especially retail investors, do not bother much about unrealised gain. "In fact, many analysts have also overlooked this. They only found out about the unrealised gain recently. Chiau has been mopping up shares in Chin Hin. There must be a reason. He must have seen something that other investors didn't," he notes.
Last Tuesday, Solarvest announced its intention to migrate to Bursa's Main Market as it had met the requirements of an aggregate profit after tax (PAT) of at least RM20 million for the past three to five full financial years, with a PAT of at least RM6 million for the most recent financial year. It generated an aggregate adjusted PAT of RM35.68 million between FY2018 and FY2020 ended March 31.
In a stock exchange filing, Solarvest says the proposed transfer is expected to enhance its prestige and reputation and will accord the company greater recognition and acceptance among investors, in particular, institutional investors. "The board considers the proposed transfer to be timely and beneficial to the group's future growth and its ability to raise funds from the capital market for further expansion."