This article first appeared in The Edge Financial Daily, on April 6, 2018.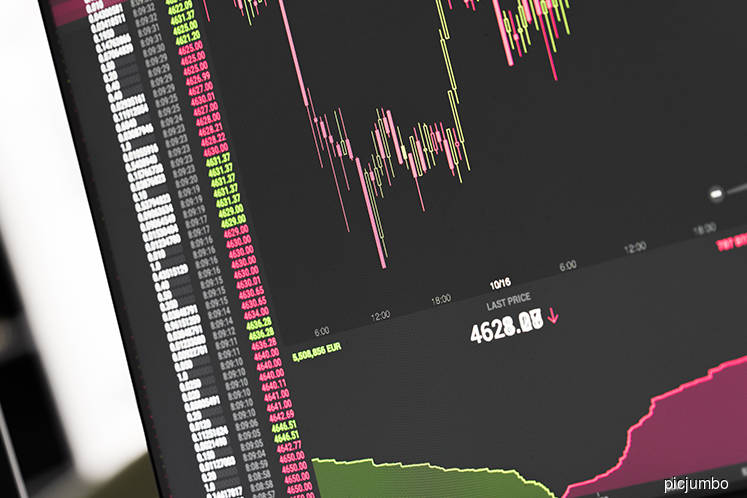 KUALA LUMPUR: Although value may have emerged following the global market selldown on Wednesday in reaction to China's retaliation to the tariffs announced by the US, it may not be time  yet to enter the local equities market.
The FBM KLCI saw a technical rebound yesterday to close up 20.19 points or 1.11% at 1,836.13, after falling 34.84 points or 1.88% on Wednesday amid China's announcement of tariffs on US$50 billion (RM193 billion) worth of US imports.
Similarly, the small-cap index rebounded 256.57 points or 1.87% to close at 13,976.23, after plunging 5.99% the previous day.
The rebound in the local market may suggest some bargain hunting at play, an analyst said, but it is not yet a good time to accumulate, as most investors are looking to sell on strength rather than add to their positions.
"It is not a good time to enter the market as the volatility has not ended. Most investors are looking to sell their positions and
refrain from entering at this point in time, as there is not much in terms of upside signals. The sentiment is still bearish overall," said Hong Leong Investment Bank Bhd retail research head Loui Low.
While the spotlight has recently been on external uncertainties, he said the local market is still keeping an eye on domestic factors, namely the upcoming dissolution of Parliament to make way for the 14th general election.
Yesterday was the last day of Malaysia's 13th Parliament, which means that the dissolution is likely to be announced within the next few days.
"Malaysian equities may be cheaper now — especially the small caps which have seen a strong correction over the past few months – and some may begin accumulating, but overall, there are still uncertainties both externally and internally," said Low.
The US Trade Representative's office proposed a 25% tariff on 1,333 types of imports from China worth US$50 billion, mostly focused on the technology industry, as it seeks to eliminate China's allegedly harmful acts, policies and practices in relation to trade.
In response, China retaliated with new 25% tariffs on 106 US products worth US$50 billion within several hours of the US' announcement, including on soybeans, automobiles, chemicals and aircraft.
The recent developments sparked concerns over the possibility of an all-out trade war, keeping investors spooked and markets volatile.
Although the volatility in equity markets will continue, Rakuten Trade research vice-president Vincent Lau said long-term investors could capitalise on the cheaper valuations as Malaysia's long-term fundamentals are still solid.
He said investors should look at the small- to mid-cap space, specifically pointing out those in the construction segment, such as Ahmad Zaki Resources Bhd, Econpile Holdings Bhd and TRC Synergy Bhd.
"Looking from a longer-term perspective, Malaysia's fundamentals are still sound. The sentiment is positive among local funds, the economic outlook is good and oil prices are higher, so I would say that we should be fairly resilient to the external developments," he said, adding that the research house is still holding on to its FBM KLCI year-end target of 1,940 points.
Meanwhile, he said, a full-on trade war is unlikely to happen as the proposed tariffs are still up for negotiation.
CIMB Investment research head Ivy Ng said the proposal would likely be "watered down" like in the case of previous sanctions against washing machines, solar panels, steel and aluminium.
"This could be a negotiation tactic to reduce tariff and non-tariff trade barriers to US exports and improve market access for US companies," said Ng.
She said the sectors that may be adversely affected by US tariffs on China include semiconductors, building material and ports, but added that it is difficult to ascertain the quantum of impact on earnings at this juncture.