This article first appeared in The Edge Malaysia Weekly, on July 6, 2020 - July 12, 2020.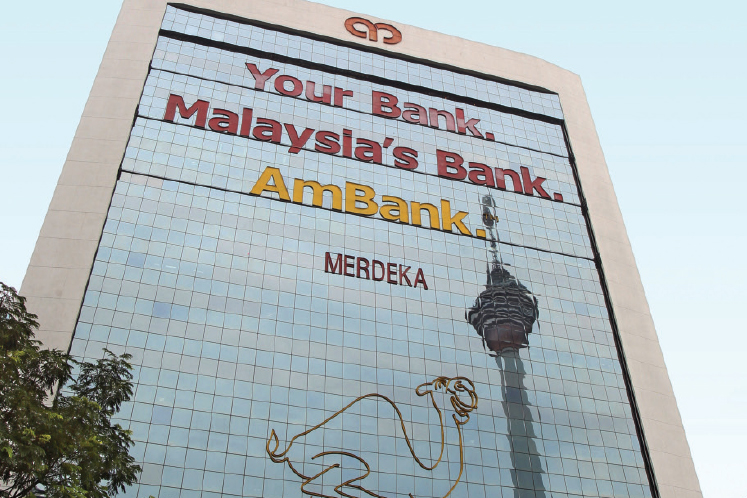 SEOHAN Soo has recently resigned from AmInvestment Bank Bhd, ending his two-year tenure as CEO of the investment banking arm of AMMB Holdings Bhd (AmBank), sources tell The Edge.
The sources say that effective July 1, Tracy Chen Wee Keng, deputy CEO of AmInvestment Bank, will run the investment bank in the interim.
Soo had been with the banking group since 2003.
When contacted, AmBank confirmed that he had resigned effective July 1 "to pursue other opportunities" and Chen would be in charge of running the bank in the interim.
"We are currently identifying potential successors, both internally and externally," an AmBank spokesperson says in an email in response to questions from The Edge.
Soo was appointed to helm AmInvestment Bank exactly two years ago, replacing Raja Teh Maimunah Raja Abdul Aziz, on July 1, 2018.
Having joined AmBank as the director and head of debt capital markets in 2003, he later became executive vice-president of Capital Markets Group (CMG) at AmInvestment Bank before being appointed CEO.
Chen, meanwhile, worked with CIMB Group Holdings Bhd for nearly two decades prior to joining AmInvestment Bank in May this year.
Notably, she was the senior managing director of group wholesale banking at CIMB Bank Bhd, as well as co-head of the Senior Bankers Group at the bank.
Chen, who has extensive experience in equity and debt transactions, is taking over the position at a challenging time for the business.
It is no secret that the operating environment for banks has been tough in recent years and has been exacerbated in the last few months by the Covid-19 pandemic.
Even so, for FY2020, the investment banking and fund management segment saw net profit growing 61.3% year-on-year (y-o-y) to RM98.3 million due to higher fee income from the debt capital market, private banking and fund management. Operating expenses increased by 7.4% to RM186.7 million. It will be interesting to see if it can sustain this momentum.
The tough operating environment faced by investment banks in the past few years is evident in the drop in fee income compared to that in its heyday.
In its Annual Report 2019, for the financial year ended March 31, 2019, the group acknowledged that its fee income was more subdued against a tougher economic backdrop, which had significantly affected revenue from the investment banking segment.
For perspective, the investment banking and fund management businesses, both under the stable of AmInvestment Bank, contributed 4.04% to AmBank's net profit of RM1.505 billion in FY2019.
The investment banking segment saw its net profit drop 52.5% to RM31.4 million in FY2019, down from RM66.2 million a year ago, owing to softer fee income, which was offset by lower other operating expenses and a higher writeback of impairment on loans, advances and financing.
Meanwhile, net profit for the fund management segment declined 10% to RM29.5 million in FY2019, compared with RM32.8 million a year earlier.
Nevertheless, Ambank said in its annual report that it aspired to have AmInvestment Bank be one of the top three investment banks in Malaysia.
To this end, strategic initiatives it plans to roll out in FY2020 include a focus on the origination businesses, such as corporate finance and CMG, as well as M&A advisory and financing.
It is also worth noting that in FY2019, ­Am­Investment Bank's market share of the total trading value on Bursa Malaysia was 5%, which ranked it at sixth position, out of the 30 investment banks and brokers in the country.
AmInvestment Bank used to be one of the top investment banks in town but has lost ground in recent years, industry observers say.
In the financial year ended March 31, 2019 (FY2019), the performance of its investment banking and fund management businesses was dampened by subdued market conditions, resulting from a lower level of corporate and client investment activities.
As a result, its overall income fell 24.5% y-o-y to RM242.4 million in FY2019, from RM321.2 million a year ago.
Meanwhile, its profit after tax declined 38.5% y-o-y to RM60.9 million, from RM99 million in FY2018.
AmInvestment Bank maintained its No 3 spot in the overall Malaysian bonds and sukuk league table, with a higher market share of 19.04% in 2018, up from 15.23% in 2017.
It was ranked fourth in the Malaysian ringgit Islamic sukuk league table, with a market share of 17.22% in 2018.
The assets under management of AmFunds and private banking stood at RM48.6 billion in FY2019, up from RM43.2 billion in FY2018.